The subject of web hosting services is something you need to consider at an early stage whether looking at a business site or a website for personal use. Reliable hosting is vital, whatever type of website you launch. In fact, there are many ways to use web hosting services. In this article we'll look at some the types of websites you could launch, but first let us review the kinds of hosting services available.
Types of web hosting services
There are four main types of hosting to consider, before registering your domain. When looking for reliable hosting for your website, email and domain, consider one of the following hosting solution:
If you're interested in more detail regarding the different types of hosting available, read this article which details different hosting plans.
We will now take a look at the top six uses for web hosting services and other issues which you need to consider.
6 Different types of websites to launch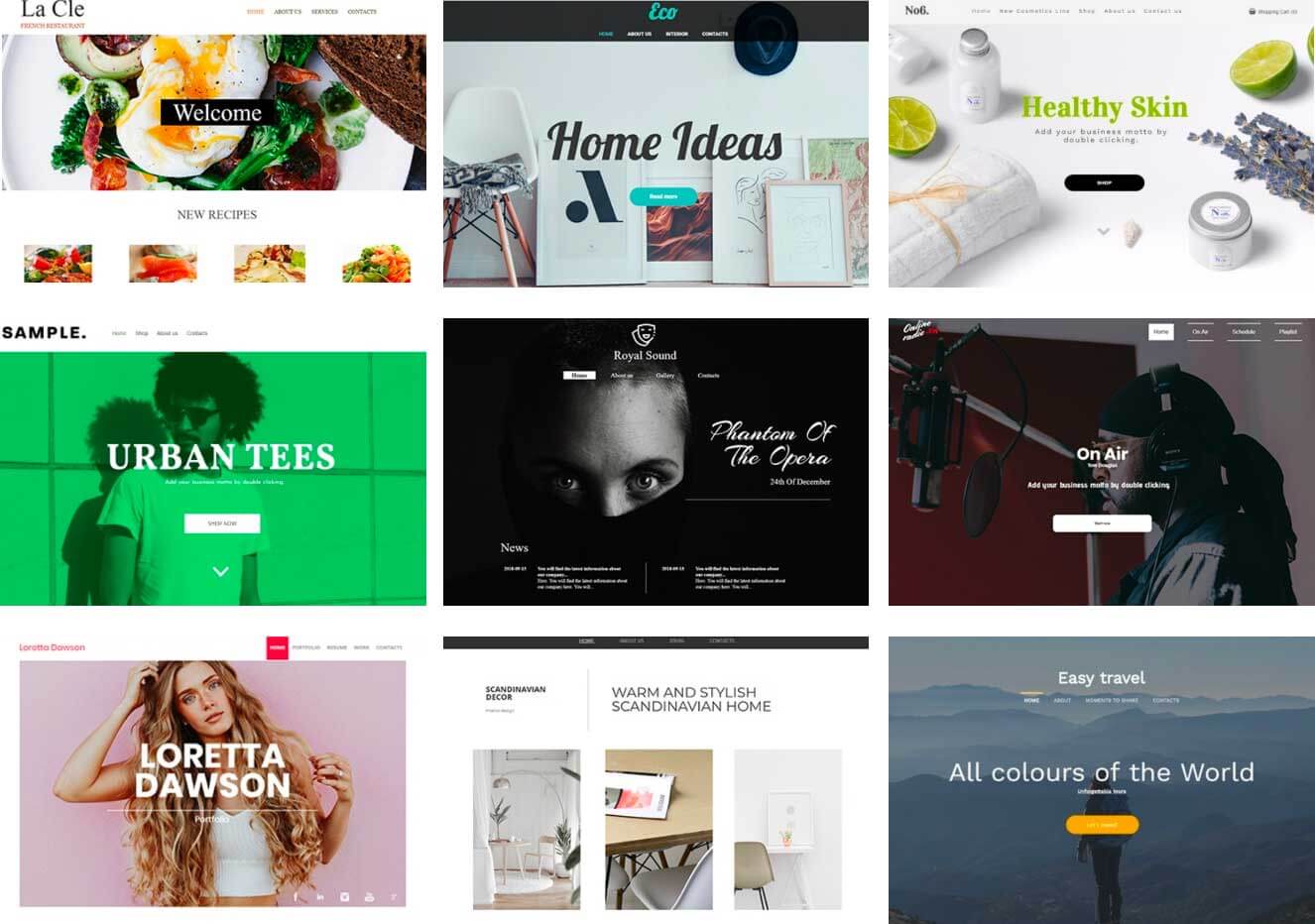 There are many different types of websites out there, different subjects, different designs and different goals. However if you need to know what website work here are six primary uses for web hosting services.
1. E-commerce websites
You only need to look at the decimation of the high street to see how successful the e-commerce industry has become. Amazon is one of the largest eCommerce companies in the world. In like manner, thousands of recognised retailers stores are moving online. It's a trend which is likely to continue for many years to come.
The beauty of the Internet is that as soon as your website is up and running, users around the world can access it. Historically, relatively small companies would have difficulty advertising out with their locality and thereby have a relatively small customer pool. The Internet has changed this! With careful marketing, search engine optimisation and basically offering customers the right products at the right price, the world is literally your oyster.
2. Blog for Bloggers growing online communities
When you consider there are more than 170 million active websites on the Internet with around 75 million using WordPress content management software, this highlights the popularity of blogging. Whatever subject matter/service you are looking for you can guarantee there will be both commercial and private blogs covering it. No stone is left unturned!
Here at Monsterhost.com we offer a range of hosting services with some focused wholly towards blogs and in particular the WordPress content management software. This focus ensures that we are able to fully optimise our servers to operate WordPress, as one example, and deliver your website as efficiently and quickly as possible. Remember, we live in a world where life is lived at lightning fast speed and fully optimised web hosting servers are critical.
3. Advertising websites
Online advertising is an extremely powerful medium and as a consequence there are literally millions of advertising websites. They come in an array of different shapes, sizes and designs with some looking at particular niche markets while others are more general. There is some debate as to whether general or niche advertising is more successful. That said; if you are able to dominate even a relatively small niche market on the Internet on a global basis then you could still have the makings of a decent business.
It is obviously important that you have very reliable hosting when it comes to advertising websites because third parties will pay you to advertise their services/websites. If your web hosting services are unreliable then customers will not get maximum value for money and quite frankly they will not return. Every type of website requires reliable hosting – if you are not in front of potential customers how do you make any money?
4. One-page websites
In the past one page websites have been extremely popular and in many cases extremely successful. The situation is a little more difficult in the modern era with search engines looking at "what websites can offer" to their customers – in-depth information, a range of products and services, etc. That is not to say that one page websites cannot be successfully in the modern era but it may take a little more work. What subject matter is covered on one page websites?
This is an interesting question; it could be anything from a recent book launch to an individual product or a specific service. It is possible to use one page websites to promote individual elements of your wider business and then coax visitors from the one page websites to your main site. This "client funnel" can be extremely lucrative if managed correctly. As ever, the strength and search engine position of any website will depend upon the content and the backlinks. In simple terms, backlinks relate to popularity in the eyes of search engines and more popular websites will rise to the top.
5. Information portals
Information portals can take many different forms such as educational websites and blogs but historically forums have been very popular. Social media has to a certain extent dented the popularity of forums but there are still some huge forum communities out there which offer assistance and information about a whole range of different subjects and scenarios. While so called experts often call the death of the forum, they are still alive and kicking!
As the lifeblood of forums tends to be the content added by members, it is imperative that you have reliable hosting. More so than with many other types of site, many members will rely on your forum and visit on a regular basis. As a consequence, if your site is down for a prolonged period of time or there are website difficulties then you will lose them. They won't come back they will simply look for the next forum community to join. These communities do have a degree of loyalty but that will only stretch so far if the website is not available.
6. Reseller web hosting websites
As the number of websites continues to grow we have seen a huge increase in the number of reseller web hosting businesses. In effect an individual will buy server space from a hosting company on a wholesale basis and literally resell part of that capacity to third parties – hoping to make a profit. It is very important to find a balance between quality web hosting services, reliable hosting and cheap reseller hosting options. If you price yourself to cheaply this could scare off some potential customers while left wanting with regards to reliability could see your business decimated.
There is a lot of work to be done when running a reseller web hosting business. Customers won't simply fall into your lap, you will have to advertise, help them and sometimes be extremely patient with the questions they ask. However, if you are able to provide reliable hosting services then you can build up a long-term income stream potentially creating a very lucrative business.
Bonus: Services to secure websites and emails
There is no doubt that online security is the main concern of many Internet surfers especially those who join communities, use e-commerce websites and as a consequence may need to provide private information. There are numerous issues to consider with regards to security such as:-
HTTPS and SSL certificates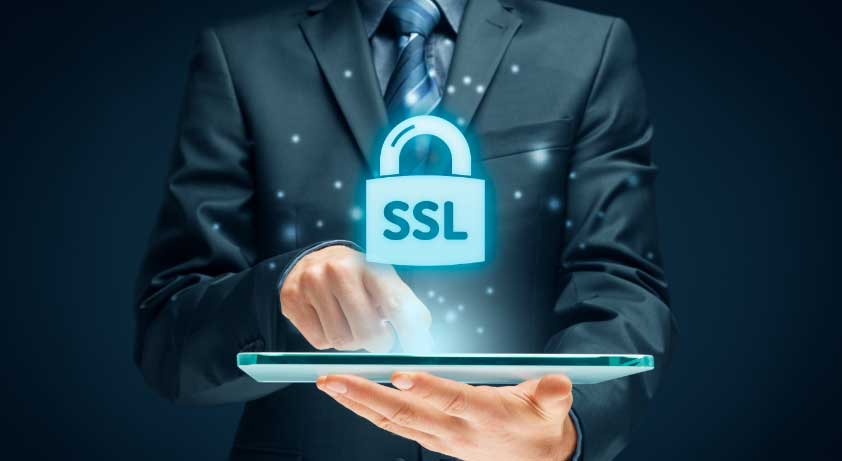 In years gone by you would probably have noticed the term HTTP (HyperText Transfer Protocol) at the forefront of every URL. This is the way in which messages are formatted and transmitted across the World Wide Web. The protocol has recently been upgraded to a more secure form known as HTTPS which together with SSL certificates ensures that you are being directed to the correct site – not a fake. These two elements also ensure that all information passed between a web host server and Internet surfer is encrypted.
Over the last couple of years we have seen search engines focusing more on online security. As a consequence websites without the HTTPS protocol and a valid SSL certificate will suffer in the rankings.
Microsoft hosted exchange service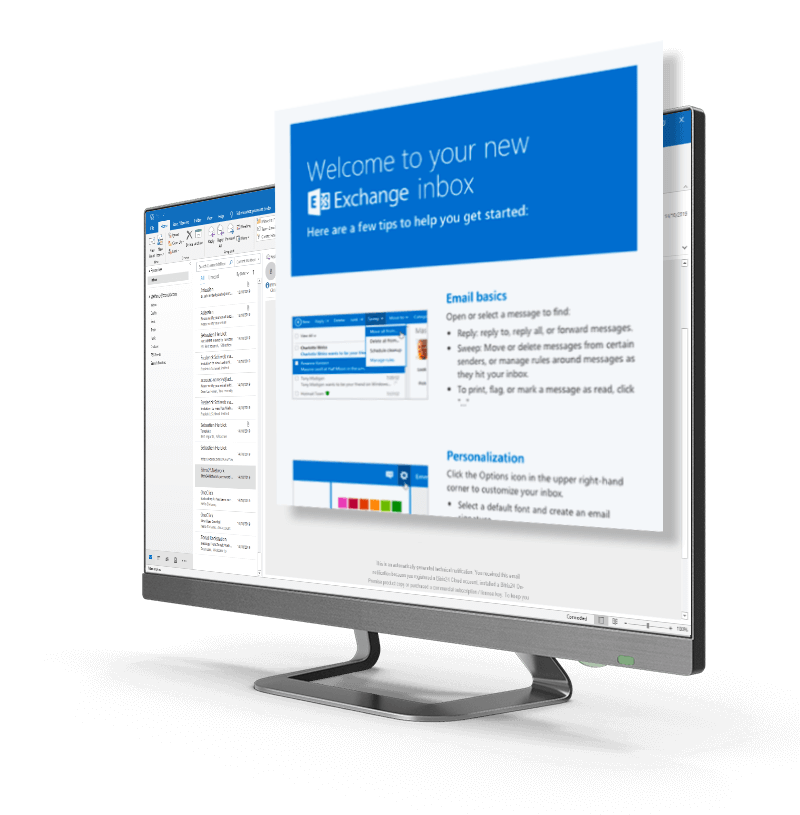 While many have tried and failed to call the end of the email era, we have seen a number of developments in recent years to improve reliability. Basic web hosting plans will offer domain related email services which depend on domain name servers (DNS). If there is an issue with a DNS this can impact your ability to send and receive emails. This is where hosted exchange services come in.
Hosted exchange service lets you store emails and email backups on a secure third party server. The majority of these are cloud-based which ensures that in the event of one dropped server in the link, your email services will simply be provided by another server. The bottom line is, if customers can't contact you then what chance do you have of securing an order?
Cloud backups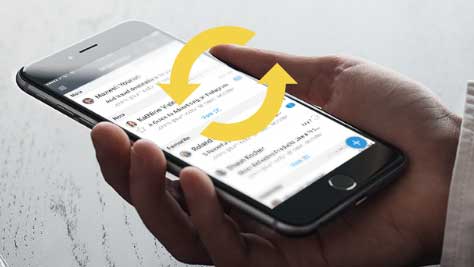 Good old-fashioned backups are even more vital today than they ever have been. In the event of unforeseen issues you can revert to a recent backup. So, it is important to store backups separately to your website and schedule backups regularly. Imagine how much data and information you may lose if you had to restore a backup from one week ago. Busy e-commerce websites will take hundreds if not thousands of orders each day and one week of lost data could be huge.
There are numerous plug-ins which you can add to your website that will automatically take a full backup, which can also be restored relatively quickly. While we tend to focus on the latest gadgets, latest security options, good old-fashioned backups can still save the day.
Summary
Web hosting services, reliable hosting, are vital whatever type of website you are looking to launch. There are hosting plans which focus on particular options such as WordPress content management software – others may focus on e-commerce or forum platforms for example. It is vital you find the best hosting plan for your particular scenario, taking into account a balance between reliability and cost.