Our MONSTER webhosting features
Monsterhost® rules the hosting industry
If you are in search for the best website hosting plan, you have come to the right place! You just discovered the most efficient and most powerful hosting provider on the planet - so go ahead give us a try.
Monsterhost® is renowned for providing the BEST website hosting packages around that caters to an abundance of website needs. With quality service and products that really work and surpasses our customers' expectations, we have managed to build an incredible group of loyal customers who trust our products and services. We allocate optimum resources to each customer's account so you don't ever have to fight, for server resources.
Secure website hosting features
Our secure website hosting features are designed to help you set up and get your website online quickly. Our heavy-duty Tiet 4 Data Centers are designed to handle Individual website hosting, SME website hosting, and also Enterprise level hosting.
For secure and fast website hosting look no further than MonsterHost®. When you host with us, our guarantee is 100% secure servers that are maintained by our expert team and powerful security firewalls.
Tier IV servers that provide optimal website load speeds
24/7 around the clock server maintenance at our data centers
Stay online 365 days a year with 99% uptime or more.
World class hosting support 24/7/365. We keep an on things so you rest easy.
ADDONS for the best websites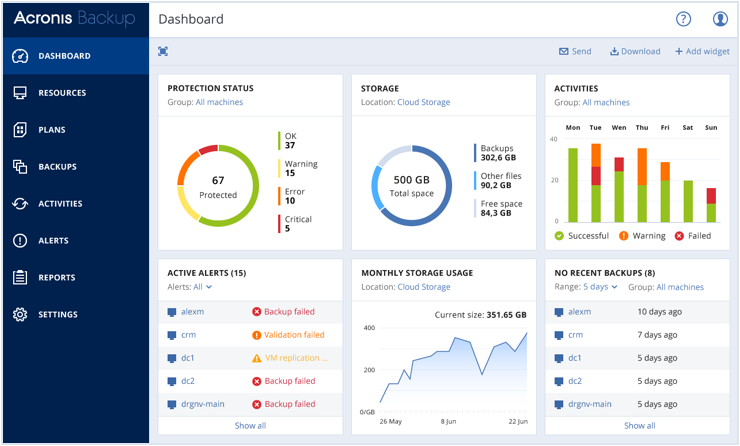 ACRONIS CLOUD-BASED BACKUP
All of our web hosting accounts can have automated and secure cloud backups. These are completed by Industry leading Acronis backup software.
If you haven't thought much about backup as yet, consider what would happen if a customer proceeds to your website and stumbles on a "site offline" message caused by a hacker or malware? What would customers do until your site goes back online? In fact, customers don't think twice before they hit the back button, so it's important your site's data is protected, backed up and with easily retrievable in the latest version. So, we're here to help with our cloud-based backup.
SEO BY RANKING.NAME
Discover our powerful SEO tool that's designed to make Search Engine Optimization easier for individuals and small businesses.
If you're struggling with SEO or you just need an extra push, Ranking.name is perfect for you and you can even try Free of charge. This SEO description tool generates custom audits, competitor analysis, SEO guides and task-based instructions - detailing everything you need to do to stand out. In fact, our SEO tool is designed by leading SEO experts who genuinely understand evolving SEO matrices. So, start optimizing your site, rank number 1 in your market on all major search engines and increase your website traffic today.
SSL CERTIFICATES by SECTIGO
Securing your site with an SSL certificate is no longer just a nice thing to do. Installing a trust bearing SSL certificate is a requirement according to popular search engines like Google.
Installing SSLs help make the internet safe for online transactions, sharing private or sensitive information, accessing personal or business accounts, establishing a safe browser to server connection for users among other benefits. Plus, SSL certificates labels boost your search engine rankings and are a ranking criterion for Google since July 2018.
Remarkable Web Hosting Packages
Web Hosting
Perfect for new and small websites
Fast Setup
Tier IV Servers
1-Click App Installation
Free Account Transfer
Reseller Hosting
Buy cheap for BIG Profits
Unlimited Domain Names
Unlimited Sub-Domains
c-Panels Available
WHMCS Billing Software
VPS Hosting
For Dedicated Flexibility, Functionality & Control
Full Scalability
Total Security
Fast & Powerful Servers
Acronis Backup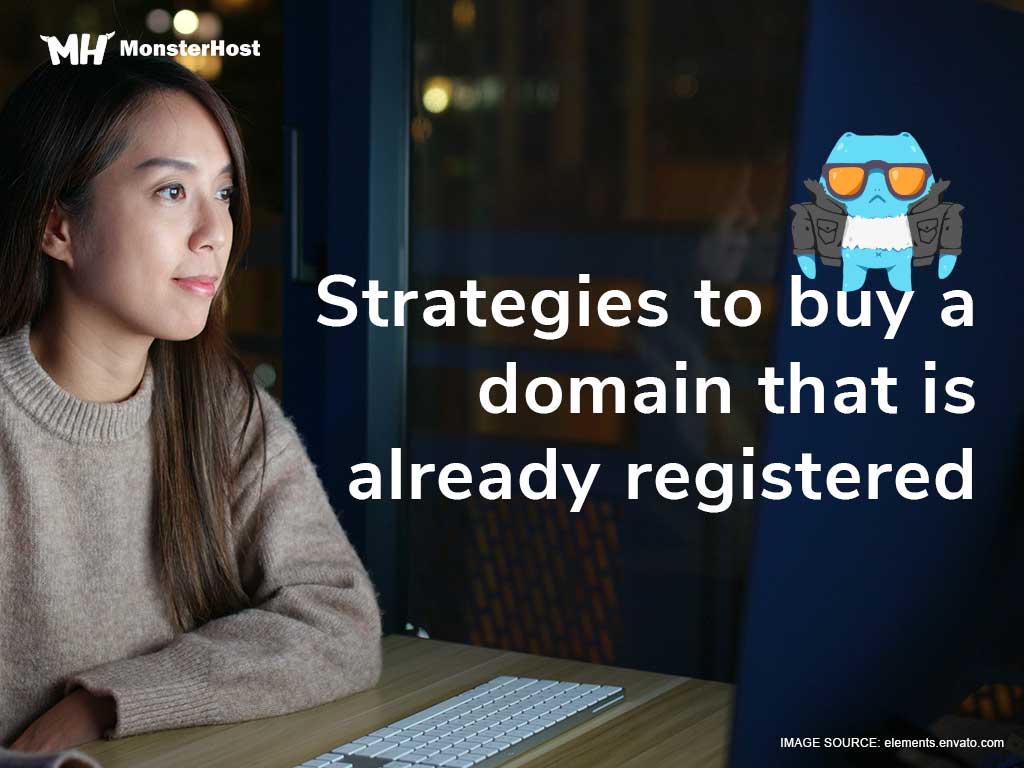 A good domain name is hard to find. So, when you stumble on one that's easy to type, says everything you want it to about your brand, and rolls right off the tongue, it will be devastating if a domain name search reveals that it's already taken. But don't give up. When you try to buy domain names, anything can happen. Sometimes, having to work your way around a registered domain name is just an exciting part of your brand's journey.