Before purchasing hosting for your website, it is recommended to understand all options available to you. VPS Hosting is an excellent option for websites looking to get more customisability out of their hosting experience. VPS Hosting offers a wide range of benefits however is more costly when compared to shared hosting. VPS Hosting offers Dedicated Resources, Operating Systems, FTP, Dedicated IP Addresses and the ability to install a Control Panel. Before making a decision it is vital to asses all hosting plans available.
What Is VPS Hosting
A Virtual Private Server (VPS) is created using virtualisation to segregate powerful dedicated servers into separate virtual private servers for individual client use. Each VPS operates independently from other VPS's hosted on the same dedicated server. Each VPS runs using separate operating systems with dedicated resources, you will have access to two dedicated IP Addresses as well.
Segregating dedicated servers into VPS's allows hosting providers to offer reasonably priced VPS hosting packages for clients. If virtualisation wasn't possible all clients would have to rent a dedicated server which is costly when compared to VPS hosting.
Five Things VPS Hosting Can Offer
1. Customisability
Unlike shared hosting where users share the same server VPS creates a separate server within a server. VPS hosting offers customisability similar to a dedicated server allowing you to get more out of your hosting experience.
2. Control Panel Compatible

Get more out of your hosting by installing a control panel such as cPanel or Plesk. Control panels offer a wide range of tools and functions for you to utilize when completing tasks related to web hosting and business management.
3. Operating System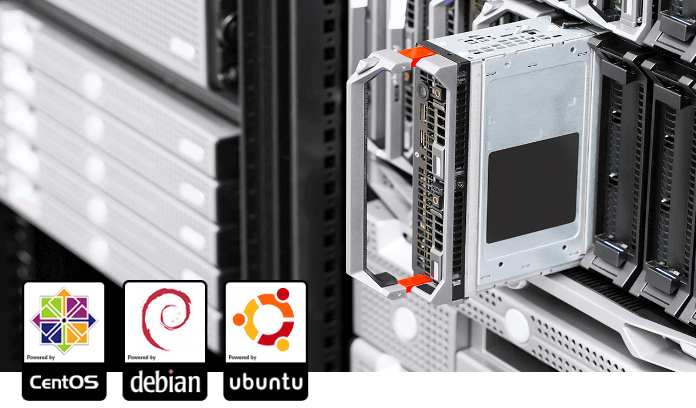 As your VPS is a virtual server it requires an operating system. You have the choice of multiple operating systems to take advantage of such as (Ubuntu, CentOS, Debian and Fedora).
4. Reserved Resources
Unlike shared hosting where users share the same server therefore share the same server resources VPS hosting offers reserved resources. When creating a VPS using virtualisation resources are reserved specifically for that VPS's usage, no other VPS hosted on the same dedicated server has access to these resources. This offers a more reliable service when compared to shared hosting. On shared hosting another website could see a sudden increase in traffic, this has the potential to affect your website. Reserved resources eliminate this risk.
5. Dedicated IP
VPS Hosting offers you a minimal of two dedicated IP addresses. With shared hosting all websites share the same IP Address. Having a dedicated IP unique to your server allows you to connect via FTP if required. Having your website on a dedicated IP ensures your IP's reputation is not affected by another website. For example, if another website using the same IP as yours is flagged as malicious your website has the risk of also being flagged as malicious. A dedicated IP removes this risk, your IP will only flag as malicious if you take part in malicious activities such as DDOS attacks.
What Is Managed VPS Hosting
When purchasing VPS hosting there is the option to select manged VPS hosting. Managed VPS Hosting is ideal for businesses that lack technical knowledge and require extra assistance when completing tasks.