Shared Hosting offers beginners to web hosting a cost-effective hosting plan designed for smaller websites. Hosting providers purchase powerful dedicated servers that are capable of running multiple websites at one time. Providers then rent access to these servers to their clients, sharing a server with multiple clients means you also share the price making web hosting affordable to those with little income.
Shared hosting offers a dramatically reduced-price range when compared to VPS hosting and Dedicated server hosting. Sharing the same server also means clients share the same server resources and IP Addresses with other websites hosted on that server. This is an important factor to bare in mind.
This Article Will Cover
Benefits To Shared Hosting
Disadvantages To Shared Hosting
Uses For Shared Hosting
Benefits To Shared Hosting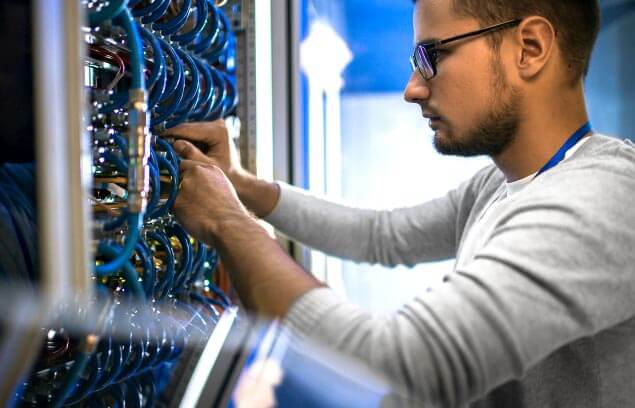 Easy To Upgrade
Shared hosting offers clients a hosting experience that is easy and simple to upgrade when required. It is recommended for beginners to web hosting looking to create their first website to select the cheapest shared hosting package available. Purchasing the cheapest hosting option ensures you never pay for server resources you don't require. As your website expands you will see an increasing demand in traffic which can have an effect on your websites speed and performance. Upgrading your shared hosting plan to one that offers more server resources ensures a reliable hosting experience leading to smooth loading web pages for your users.
Cost Effective
Shared hosting offers a cost-effective website hosting option for businesses on a low income or tight budget. Web hosting shouldn't consume the majority of your profit margin. Shared hosting offers a dramatically reduced price when compared to other services such as VPS Hosting and Dedicated server hosting making it ideal for those with low capital. With shared hosting prices start from €2.70, VPS hosting starts at €9.95 while dedicated server hosting starts at €110 a month.
No Maintenance Bill
Server maintenance is a major factor to consider when hosting your own servers. Hardware does fail overtime, especially if your website operates 24/7. When hardware failure occurs, your website will be unavailable till the hardware is replaced. Hosting providers remove this cost entirely. Your hosting provider is responsible for server maintenance. Therefore, it is important you select a reliable hosting provider. Good hosting providers hire dedicated teams of technicians that monitor server statuses and replace hardware before they fail to guarantee an uninterrupted service.
cPanel Control Panel

Get more out of your shared hosting experience by selecting a hosting provider that offers cPanel as their control panel. cPanel offers a wide range of features and functions such as Data backup and Emailing services that improve your overall web hosting experience. Tools are separated into easy to navigate categories for ease of access.
Disadvantages To Shared Hosting
Less Reliable
Shared hosting although cheaper when compared to other services can be unreliable depending on how many clients your hosting provider is hosting on the same server. With shared hosting your website shares a server with multiple websites. If another website sees a sudden increase in traffic this has the potential to strain the server. This can have unwanted effects on your website's performance such as slower loading webpages for your users. This makes it vital to select a hosting provider that doesn't aim to maximise profits instead aims to provide clients with a reliable service.
Suspect Activity
With shared hosting clients share the same server and IP address with other websites. In the event another website is conducting malicious activity it has the risk of being flagged by anti-virus programs. When potential customers visit your website using anti-virus programs your IP address maybe flagged as suspect therefore your website is blocked. This can impact your traffic heavily. To avoid this, it is recommended to use VPS Hosting.
Security Factors
For websites handling personal data such as; Bank details, Personal Names, Addresses, Etc. Security must be a top priority therefore shared hosting is not recommended for these clients. Sharing a server with multiple clients while processing highly sensitive data risks a potential data leak. In the event of data leaks your business will be held liable. Reduce this risk by using VPS or Dedicated Server hosting.
Good hosting providers have measures in place to prevent such events from occurring. It is important to select a reliable hosting provide to ensure potential disruption is kept to a minimal. When sharing servers with other users it is important to be aware of potential risks to your website and brand image.
Uses for shared hosting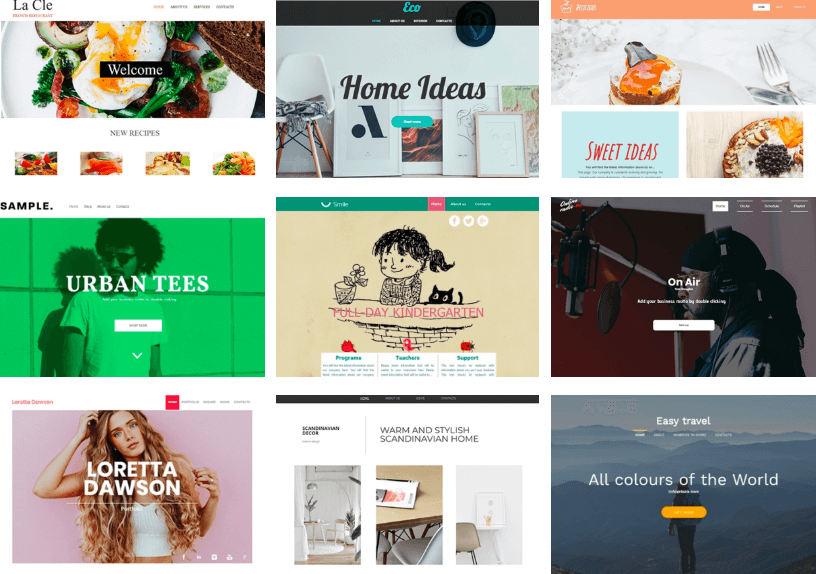 Blog Websites
Starting your new dream blog doesn't have to break the bank. Shared hosting means cheap you can make your own blog from as little as €3.00 a month with a sitebuilder plan. Construct articles biased on niches that personally interest you to provide well informed knowledge to your readers. Best of all with affiliate marketing and advertisements you can generate passive income.
Basic Websites
Small basic websites don't require powerful website hosting services. If your website is light weight containing little detail shared hosting is an excellent option to reduce your costs. Best of all you can upgrade your shared hosting service when required to
Disposable Websites
Running a promotion that requires a website? Or just need web hosting for a short period of time? Shared hosting is an excellent disposable hosting option for businesses interested in short term hosting. Shared hosting is offered from as little as €2.70 a month.
Summary
Shared hosting provides clients with web hosting at a dramatically reduced price, this makes it a perfect hosting option for smaller websites looking to start out. With shared hosting you share the same server with multiple clients, depending on your website this may have negative effects, sharing a server also means you share the cost with other clients. Shared hosting is an excellent option for Bloggers, Small Businesses and clients looking for an online presence.
Depending on your requirements shared hosting maybe ideal for you saving you money in the process. Look for your next reliable shared hosting plan right on our website today.