If you are looking to start a website, but not sure which hosting option to choose, this  guide will tell you all you need to know about shared hosting and whether it may be your  best choice. To recap, shared hosting is the practice of allowing more than one website to share a single server. All the resources from that server is shared among all it users, which accounts for the minimal cost associated with shared hosting.
What Shared Hosting Is Used For?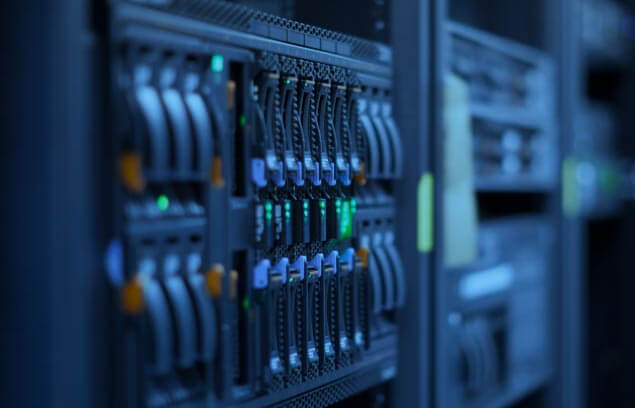 Most of the websites on the internet use a shared hosting plan. It gives users a set amount of resources, such as disk space and bandwidth, and this allocation is generally enough to successfully run each website.
However, as the traffic to your site increases, you may need more resources. Shared hosting allows you to buy more.
If you monitor your site and know the details about how many people visit it and how efficient your website is – it's easier to pay an agreed price.
How Shared Hosting Works
Shared hosting is as straightforward as the term suggests. You are simply sharing a server with a host of other websites.
Each shared server is designed to function smoothly without disruption across accounts. However, given that the resources are shared, the host often puts restrictions in place for each account to prevent all accounts from experiencing unnecessary downtime.
Think of shared hosting and its shared resources like a condominium. Each condo is fully owned by someone; however the actual structure and its resources are shared among the owners.
Each condo can have a different layout and amenities; each owner has the freedom to do what they want as long as it doesn't affect the overall structure or destroy the common property.
Types of websites that work best on shared hosting
If you're looking into starting up a small or medium sized website, shared Hosting is the ideal platform. Whether it's a small fashion or lifestyle blog or a larger website for a business, the flexibility and convenience offered by shared hosting, will get you up and running in no time.
However, if your aim is to grow your business, collect payments or sensitive information from customers, you should consider other hosting options that offers more security.
There are some other things you can do to protect your website while using shared hosting, such as using stronger passwords, two-factor authentication, DDoS protection and installing a cloud firewall.
You may also want to practice to stay away from less than credible sources, back up your data regularly and update software as soon as they become available.
Advantages of Shared Hosting 
Depending on what you are looking for in a host and the purpose of your website, you may find that the advantages outweigh the disadvantages.
A responsible host will also making make it easier to overcome some of the challenges by doing the following:
Notify you know when you need to upgrade based on the traffic flow to your site
Monitor the platform
Shut down sites that pose a security risk to the others on the server
There are several benefits that come to mind when talking about a shared hosting plan. These are:
Cheap – With monthly prices starting at less than $10, it is the most inexpensive of all the hosting options available.
Hosting level options – Most providers know that with time, you may want to upgrade your hosting package to fit the needs of your growing business, and so they will have multiple levels of hosting available for you to choose from.
Built in cPanel– Shared hosting are generally equipped with a cPanel, which allows you to easily manage your website.
No technical maintenance required– because server maintenance is generally included in your shared hosting package, you don't need to worry about that.
Shared hosting may be ideal for those just getting started online or for website owners with a small budget.
Disadvantages of Shared Hosting
Shared hosting is inexpensive, easy to manage and convenient, but it also has its flaws.
Load time – It tends to be a lot slower than dedicated servers and VPS plans. This is because many website use the same server on shared plans. Offsetting the price and cost of resources. However, some websites using the server can cause it to become overloaded thus cutting down the speed.
Security – with shared hosting you never really know who you are sharing a server with. Depending on how you look at it, this is good for security. However, the actions of another user on shared plan can negatively impact yours.
Customization- this particular item made it on the advantages list. The fact is, there's a limit to how much you can actually modify. This means beginners won't crash their hosting plans. While more advanced users may consider this a disadvantage.
Limited Resources – Web hosts don't have access to infinite resources. As such, they have to make everyone on a shared server happy by dividing up the already limited resources. If traffic spikes on one website, that site will use up most of the resources. While the others on the server are left to do without the quality service they paid for. Upgrading to a VPS or dedicated server plan fixes this. As well as hosts limiting the number of users they add to a shared web server.
How to decide if shared hosting is the best choice for you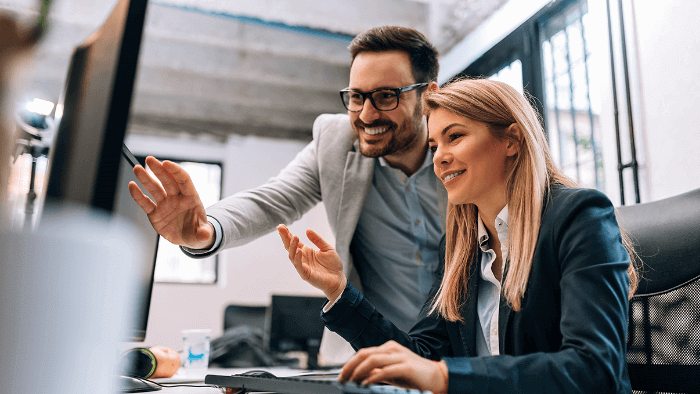 Deciding to between dedicated server, with its enhanced security, space and power and the economically friendly shared hosting plan can seem like a difficult task. But it doesn't have to be. The hosting plan you choose really depends on what your needs are for your website.
For example, if your aim is not to get thousands of visitors or you don't plan on using expensive widgets on your site, shared hosting may be ideal for you.
And if that's the case, make sure your shared hosting provider has:
The space that your website needs
SSL certificate for security, especially if you operate an e-commerce site or one that collects sensitive information from users.
Website backup
Web monitoring options
Before you decide on a shared hosting provider, research the different plans available. Then, compare and contrast them based on your needs, requirements and budget. Start your website journey with a hosting partner that has all you need to succeed, start with Monsterhost today.