Your business needs a website, which means it also needs web hosting. And as a business owner, you like making sure that if you're going to be spending your money, you'll be getting great value in return. The problem is that web hosting is new territory, and you probably don't know enough about it to make an educated decision. We understand. It can be pretty overwhelming to wade through all this new information at once.
That's why we've prepared a crash course on all the hosting options available to people who want to create a business website. We promise that everything in this guide is easy to read, and that we haven't stuffed it with incomprehensible lingo.
First, the obvious question…
Where can you get reliable hosting?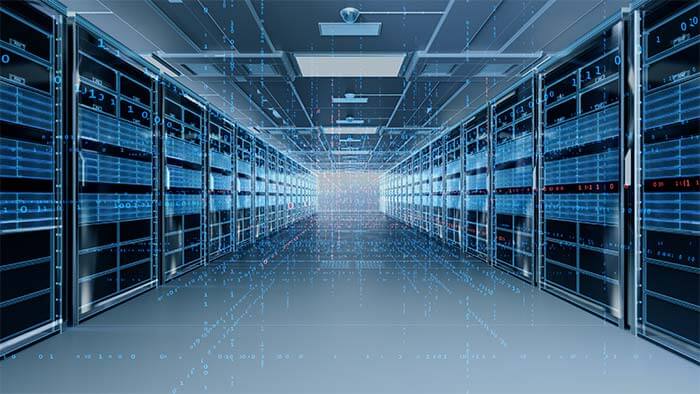 To get reliable hosting, you need a reliable hosting company.
There are many web hosting companies in existence, and they all promise reliability, but here are some things to look out for, so you know for sure that you're hosting your website with a company you can trust:
Excellent customer support: A reliable hosting company will offer excellent customer support, even if you haven't bought one of their pricier packages. At Monsterhost, you get access to our whip-smart customer support team, no matter which of our packages you've bought. And we care so much about helping you that we provide this support 24/7.
SSL certificates: These encrypt data that passes between your server and your visitors' browsers. This keeps your data safe by preventing it from being intercepted and interpreted by hackers. Monsterhost offers a range of SSL certificate packages for you to choose from.
Wide range of hosting options: Any hosting company worth its salt will offer more than one type of hosting, because every website is different and has different hosting needs. At Monsterhost, we're so serious about this that we offer the full range of hosting options: shared hosting, dedicated hosting, and VPS hosting (both managed and unmanaged).
To really understand these web hosting options, we first need to talk about how web hosting works.
Every website on the internet is stored on a server. Servers are expensive to buy and keep running, because they require physical space and a lot of electricity. So, most people don't bother getting their own servers. Instead, they use web hosting companies.
Web hosting companies own servers, and they rent server space to people who want to create a website but don't want to go to the expensive trouble of operating servers themselves.
Reliable hosting options:
Shared hosting
Dedicated hosting
VPS hosting (managed and unmanaged)
1. Shared hosting
Shared hosting means your website will be sharing server space with at least one other website. This is the most affordable hosting plan we offer at Monsterhost, because the cost of operating the server is spread out across many users. (Our shared hosting plans start at only $3.30 per month!)
We also offer a variety of shared hosting packages, so you can upgrade at any time and get increased bandwidth while benefiting from the lower price in comparison to other hosting options.
Our shared hosting packages also come equipped with cPanel, which is a user-friendly interface that makes it easy to manage your website, even if you have no technical experience!
Shared hosting might be for you if…
This is your first website, and you don't really want to make a huge initial investment
You happily run a small business, and you don't have any current plans for future growth
Cost is the biggest factor when you're choosing web hostingChoose a different hosting option if…
You anticipate getting a lot of web traffic, which can put a strain on server resources
You want your website to have the fastest load time possible
You're worried about other sites on the server posing a risk to your website (This is very rare, and at Monsterhost, we take precautions to keep all our users safe, but still choose one of our other hosting options if you think this worry would keep you up at night)
2. Dedicated hosting
Dedicated hosting means that your website is the only one that's on a particular server. In other words, one server is dedicated to just your website.
Because all the server's resources are devoted to your website, dedicated hosting will result in the fastest possible load time for your website.
Dedicated hosting might be for you if…
You're anticipating a high volume of web traffic
You care more about performance than cost
You want more control over how you manage your website
3. VPS hosting
VPS hosting (which, by the way, stands for Virtual Private Server hosting) is the best of both hosting worlds.
With this hosting option, a server is split into multiple dedicated servers using virtualisation technology. This means that even though you're technically sharing a server, some of the server's resources will be specifically dedicated to your website.
VPS hosting has the cost-sharing advantage of shared hosting, as well as the privacy and control of dedicated hosting.
VPS hosting might be for you if…
You're just starting out, but you expect your website to grow quickly

You're running a business whose brand is already well established
You want more control over your server than you can get with a shared hosting plan
Cost isn't the most important factor to you, but it's still important enough that you can't justify choosing dedicated hosting
If you have your heart set on VPS hosting, you might also want to start looking into whether you should choose managed or unmanaged VPS hosting.
What is managed VPS hosting?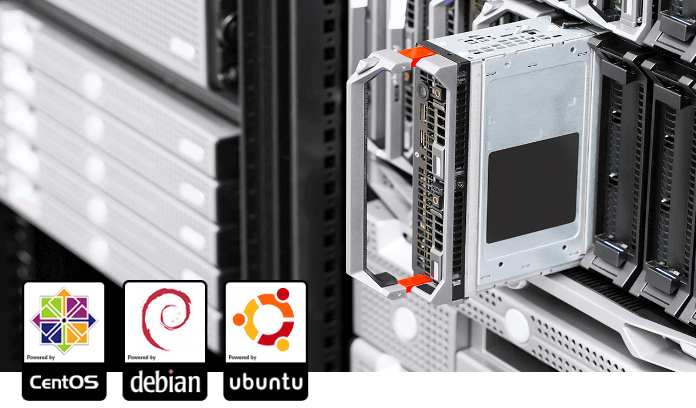 Managed VPS hosting means that your hosting company will set up and configure your server for you, which will give you one less thing to worry about.
With managed VPS hosting, you'll get to focus on creating content for your website while leaving the technical details of running the server to your reliable hosting company!
What is unmanaged VPS hosting?
If you choose unmanaged VPS hosting, the only thing the hosting company will do for you is provide the network connection and the virtualisation platform where your server is stored. You'll be responsible for everything else relating to your server, including setup, configurations, maintenance, and software installation and upgrades.
This, of course, gives you more control over your server than managed VPS hosting (and is also more affordable than managed VPS hosting), but it does mean that you'll either need to have technical knowledge or the resources to hire someone with technical knowledge to help you.
Now that you understand the benefits of each hosting option, all you have to do is think carefully about them. How much money and time you're willing to spend managing your website? And how much control you'd like to have over your server.
Only then will you be able to choose a reliable hosting service on Monsterhost that's perfect for your website!