When it comes to operating your business, you may be facing some challenges that are common with your current email provider, including but not limited to:
Ineffective communication capabilities that hinder productivity;
Issues concerning downtime and strain on IT time and budget constraints;
And anxiety about data security and compliance.
Your business needs a reliably powerful business-class email regardless of the size of your business. To meet this demand, we recommend using Microsoft's Hosted Exchange online. Hosted Exchange is a powerful solution that protects your data while simultaneously ensuring your employees are connected through a secured, reliable connection; for access to their emails, calendars, and contacts— on any device connected to the internet.
In this article, we're going to break down the ins and outs of Microsoft Exchange and discuss the advantages of using Hosted Exchange as your number 1 email service and a productivity manager. Let's get started.
Microsoft Exchange versus Hosted Exchange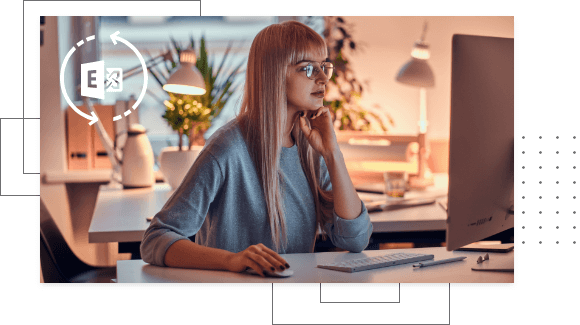 What's the difference between Microsoft Exchange and Hosted Exchange and can they be used interchangeably? Essentially these two services are the same. However, they differ on the server level and differ greatly in price point.
Microsoft Exchange simply put is a messaging system offering businesses a myriad of services, including, calendar, email, address list, task management, productivity tools, and more. When you integrate Exchange into your business, you will have access to all of these tools on the servers from any location, on almost all your devices.
A lot of the companies that employ Microsoft Exchange install it on any servers they have on-premises. This setup can be quite costly, especially for smaller businesses. Furthermore, the type of server needed to host Microsoft Exchange can take up space that a business may not have and be costly to maintain. For this reason, many companies prefer to opt for a cloud-based solution.
This is where Hosted Exchange comes in to meet the demands of businesses of a range of sizes who don't have the resources to have servers on-premises. With Hosted Exchange, your hosting provider has Microsoft Exchange installed on their servers in a space accessible and allocated to your company, over an internet connection.
The hosting provider is tasked with ensuring data stored on the servers are secure and readily accessible to you at all times. Additionally, Hosted Exchange providers will offer added features like improved security, data backup, and full-time management.
Hosted Exchange is a cloud-based version of Microsoft Exchange fully managed by your hosting company where they do all the heavy server lifting. You and your employees can access it via the web as if it were hosted on servers in your office.
Integrated Hosted Exchange into your business will give you the benefit of numerous advantages, let's discuss them now.
Five advantages of hosted exchange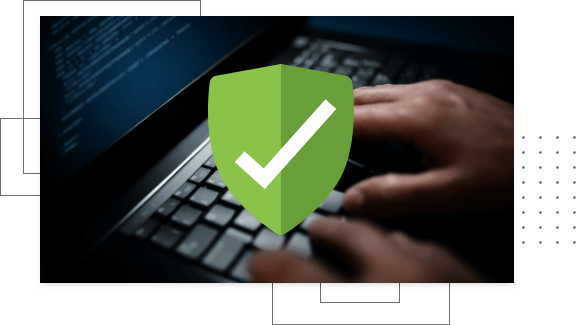 1. Enhanced security
One thing guaranteed with using Hosting Exchange is the built-in security. The hosting provider will deliver enterprise-level security to ensure your communications are protected against any kind of threat or security breach attempts. Cloud security requirements are better than local (on-site servers) security provisions.
Additionally, Microsoft Exchange is compliment across all major standards of compliance like IOS 27001. HIPAA and FISMA. The multi-layered filtering available prevents spam emails from clogging your inbox, therefore making it the most secure option for your business.
2. Total scalability
Running out of inbox space is a thing of the past. With Hosted Exchange, you get mailboxes as large as 100GB. Moreover, hardware (server) or software upgrades tend to be challenging thanks to the costs associated with them.
With a Hosted Exchange, pay a set fee monthly to access your inbox that can expand as your business grows up to 100GB.
3. Savings you can take to the bank
When it comes to expenses the deployment of an Exchange Server locally can be quite costly for your business. Whereas hosting an Exchange Server on a cloud-based platform is much more cost-effective. The costs associated with set-up and maintenance of an on-site Exchange Server would include the purchase of infrastructure (Windows Server OS, server systems, and other hardware and software), cost of security solutions like antivirus, firewalls, salaries of multiple Exchange Administrators and a small fortune for the upkeep/update of the infrastructure. That would be a pretty penny to spend every month.
With Hosted Exchange, you need a sole Administrator to manage the Exchange accounts. You need not worry about spending money on server infrastructure and security solutions. All your worries will be cared for by your Exchange Hosting Provider. You will be able to find affordable Hosted Exchange packages starting from $10.99 per mailbox a month. Depending on how many mailboxes you need the costs associated with Hosted Exchange are much lower than having your Exchange server and maintaining it.
4. Automatic updates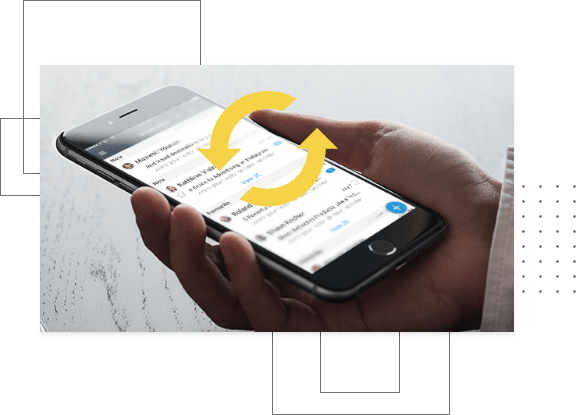 Hosted Exchange ensures that your business will always have the latest updates for your email. Cloud service providers give you access to all the updates for the latest Exchange Server version as soon as they are released. Your hosting provider will Install upgrades to the existing Hosted Exchange Server when they are required.
5. Higher productivity
When businesses employ Hosted Exchange, it allows for higher levels of productivity with their employees. Since the hosting environment is managed efficiently by certified and experienced engineers, all the backend operations are taken care of. This translates to your team having the time to focus on business strategies and initiatives. More focus can be placed on the growth of the business as opposed to worrying about keeping the servers up and running.
Take away
Hosted Exchange is a powerful email and productivity solution that your business can benefit from in a major way. Hosted Exchange is the ideal solution because, as we've mentioned, it offers you enterprise-level security at minimum cost. We encourage you to check out our Hosted Exchange package or get a free consultation with a hosted exchange expert here!