Writing blogs and managing your own website is a great way to share unique ideas online and make money online. However, with so many online blogging platforms, sometimes it's not so easy to choose. Many bloggers. We'll outline a quick and easy way to start your blog with our amazing website builder. Plus, we'll provide free advice on the best website builder features to get that will take your blog from ordinary to mind-blowing.
Let's dive in…
6 Easy Steps to Create a Blog
Follow these 6 steps to learn how to start a blog in minutes with our website builder.
1. Create an original blog name
Sustainable names for blog websites are ones that briefly give new visitors a preview to what content blog posts provide.
2. Pick the right template design
Create a website blog from scratch or select a stunningly designed template that matches the website blog style required.
3. Start writing blog posts.
Write blog posts that are easy to read in your original tone and voice to begin sharing your expertise.
4. Connect your domain.
Register a Domain Name for your blog to get noticed online and make it easy for people to find your content.
Explore the difference between Domains vs Websites and find out why they matter.
5. Publish posts and go live.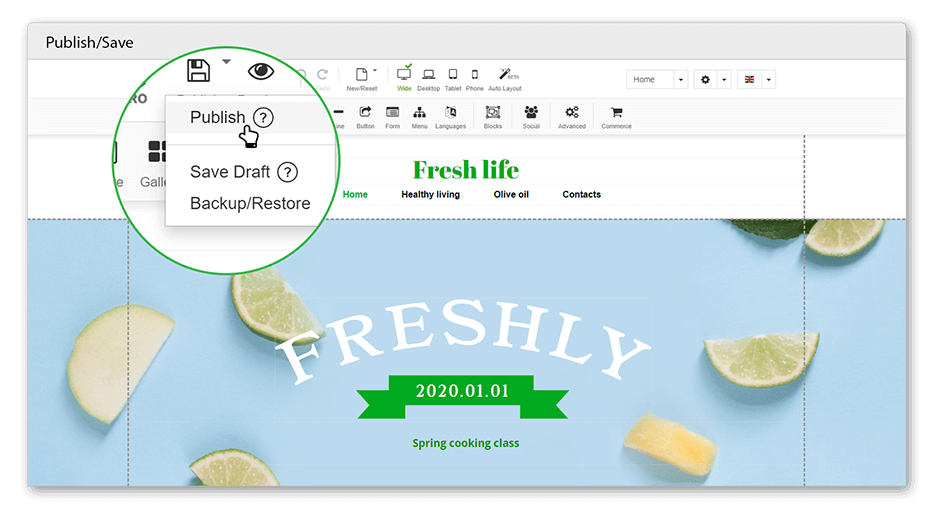 Watch your blog take-off with posts you are eager to share. Once you've created a blog online in our website maker platform. Then, it's just a matter of clicking the "Publish" button found at the top of the page in our easy sitebuilder platform. Web hosting is already included so there is no need to purchase another service.
6. Share your posts.
Create loyal followers by sharing posts on Social Media Platforms and by engaging with your followers through post comments.
Why we are the best website builder for bloggers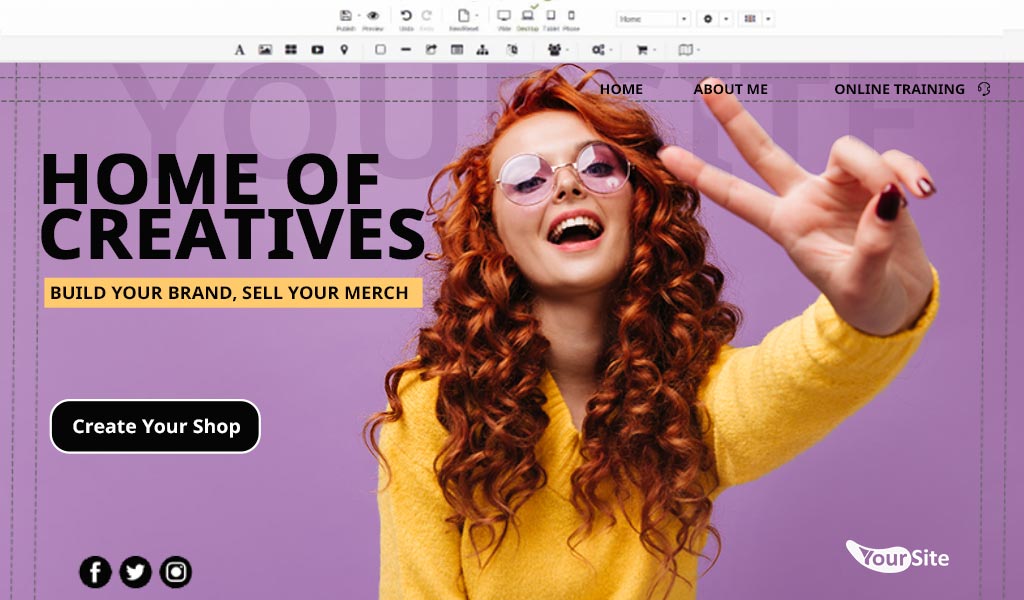 Create a blog with designer-made themes and skip the limitations of WordPress. It is the best way to experience blogging with a mobile-friendly blog that suits specific target audiences. Here are 16 reasons why bloggers love our website builder.
1. 200+ Blog Templates
Create a website blog with responsive templates that offer total design freedom and bring visions to life. A range of website templates means there are multiple options for a bunch of projects and niches whether it is creating a website, designing a blog, setting up a portfolio page and much more.
2. Responsive Blog Templates
Website blog templates that are responsive have been designed and built for compatibility on multiple screens such as smart phones, tablets, laptops and more. Websites look great no matter the device visitors view blog sites from.
3. Import Tool
You can create your own blog from scratch or using a template if required. Bloggers that already own websites looking to switch over to a website maker can resume where they left of due to the website importer tool. Import your existing blog to the sitebuilder and start editing with the tools provided.
4. Stock Pictures
Website templates come with stock pictures you can utilize on your blog or replace with your own images.
5. Stunning Gallery
Some website templates come with already built-in custom image galleries however if the templated select is without a gallery one can be added as an image widget allowing the best images to be highlighted. Two gallery styles are available for bloggers to select from one being Carousel Widget showing a sequence of images or the Slideshow Widget that shows images with transitional effects.
6. Rich Text Editor
Use quotes, bullets and links to stylize your text. Adjust and align your text, images, galleries, and videos to create the look and feel you want for your blog.
7. Media Options
Embed Audio and Video when you create your own blog to share specific content.
8. Built-in Google Maps
Direct visitors to your store's locations with built-in Google Maps Widgets that can be dragged and dropped into place on webpages.
9. Design Custom Forms
Design with the best website builder Custom Forms for a range of purposes from building Email Subscribers lists to creating Contact Forms for visitors
10. Multilingual Support
Translate content on blogs to different languages due to the multilingual support features built-in to the site builder
11. Embed HTML
Get access to advanced features like HTML code to add custom content or external applications to blog posts.
12. Categories & Hashtags
Add categories and hashtags so readers can find the content they are looking for. Create sub-categories on blog menus and make tags to group similar blog posts by topic making navigation easy for readers.
13. Search Capabilities
Help readers find your posts and navigate your blog effortlessly. Visitors can search for anything using a keyword or hashtag.
14. Great Mobile Experience
Manage your blog on the go with the MonsterHost.com mobile app. Write new content, edit your blog posts, and share them — from anywhere you like.
15. Create Unique Custom Emails
With any professional blog, there should be a custom email like you@yourblogname.com with your domain. Use our basic cPanel emails to establish a creditable, professional and trustworthy site from the start.
16. SEO Features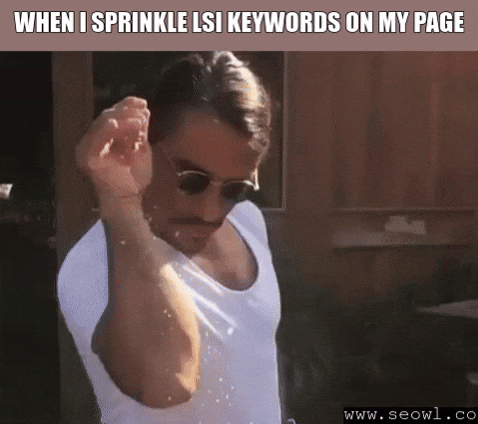 Drive traffic to your blog website with powerful SEO features for each post. Optimize your blog even further with a personalized SEO plan to increase your visibility on search engines like Google.
In addition to SEO features the best website builder provides it is recommended to view these 9 SEO Tips to better improve ranking.
What can you do with the best website builder for bloggers?
Reach goals set with a high-performance blog. We have everything you need to create a unique, beautiful and modern website that will help you stand out and achieve your goals. Plus, you also get a reliable web hosting solution with your plan to create a website for your blog.
1. Start selling online today
Easily create a powerful online store with a shopping cart and essential features that will help you sell more. Process payments, and shipping, build a marketing plan — you pick the widgets from our library, and our website maker will generate the code.
Explore 5 Keys to building a successful ecommerce store.
2. Start a blog and host it too
Make a noticeable mark online with the world's best blog website templates with hosting integrated and join a community with people eager to hear what you have to say.
3. Design a portfolio
With over two hundred themes waiting, you have a greater chance of finding the right layout you need. Plus, storage and design options ensure you can upload anything you need to and give your work the stage it deserves.