Site builders are the most ideal solution for Start-ups, small businesses and individuals looking to create a stunningly professional business website without using a developer. These do-it-yourself website maker platforms are designed for those with little to no coding knowledge. They help by providing the tools required to create a business website in a matter of minutes or hours.
However, like any new tool, you need to know the best practices and how to find the best website builder to start. We'll help with this and go through the steps you need to take to create the perfect business website easily with a site builder.
What a website maker provides
Knowing how to code is not required when using a website builder, so you can create a site effortlessly. Here are the basic elements that the best website builders will offer which make creating a website 10 times easier.
1. Drag and drop editor
The drag and drop editor is why the website maker platform is easy to use for all – from beginners to advanced website developers. No coding skills are required just drag and drop elements into place, change images, customize the layout and edit text.
2. 100% Customizable Website Templates
Whether you're an entertainer, Health and wellness specialist, events planner, store owner, artist or consultant, the right website template for you can be found on the website maker platform.
Find designer made business websites for all your business needs. Then, customize them as you please. All elements are 100% flexible to allow you to create a website that reflects your business.
3. Mobile Friendly Designs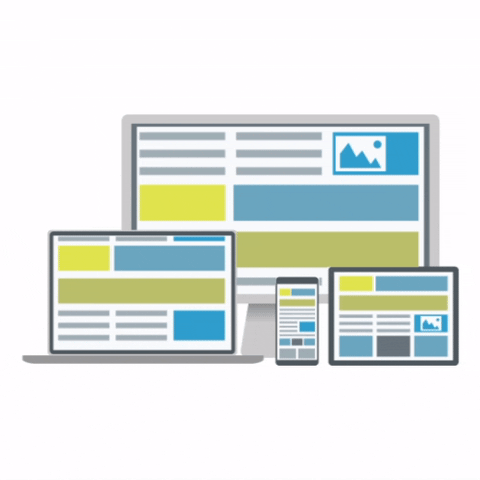 The 100% customizable website templates the site builder provides are also optimized for mobile devices due to built-in responsive design. Regardless of the device visitors use when accessing the website content will automatically adjust to ensure the best possible layout.
4. Easy to use Forms
The website maker comes with customizable forms which makes it easy for your visitors to connect with you – even while you're away. Create contact forms and email sign up forms to grow your mailing lists as soon as you go online.
5. Translate Content to Multiple Languages
Create a website then translate your content in multiple languages easy. This is the perfect way to support and attract new customers abroad. The best way to expand a business internationally is translating content for different regions where your website traffic is coming from.
6. Secure Web Hosting
When running a company whether a small business or large enterprise the last thing you need is a website that suffers from downtime. Website owners need a top-notch website hosting solution that comes a part of the best site builder plan.
Part of our philosophy is to fill the need for quality and efficient hosting solutions that helps you save time. That is why you have all MonsterHost customers get a comprehensive site builder plan equipped with powerful and reliable hosting. Enjoy reliable hosting to keep your site safe and secure.
Why create a business website with MonsterHost builder?
1. Sell Products Online
Don't know how to start a website business for ecommerce? That's okay. You can easily make a website with our simple site builder platform within a few simple steps so that you can start selling online today. Plus, all our site builder plans include webhosting which means you have one less thing to worry about and just one complete plan to take you online.
First, select our eCommerce plan, register a domain or transfer an existing one, then start creating your website using one of our templates. Finally a way to start selling your products by setting up an online store with an all-in-one eCommerce platform.
2. Engage with Visitors
Engage visitors with different types of content and start attracting new clients. Add blog articles, videos, pictures, forms and much more to promote your businesses products or services.
You can easily add social share buttons and place social icons on your web pages with direct links to your social pages. Let your visitors know what your up to and chat with them across your favorite social platforms.
3. Make Websites in Minutes
Customize everything on your website to fit your business' needs in just a few clicks. There's no limit to your creativity.
4. Five-Star Support
Our professional support team will guide you along the way, should you have questions about our site builder. We're always willing to help.
How to create a Business Website
Manage and grow your business using the easiest website builder to launch your website and expand it as you go. Just follow these seven easy steps to build your business website.
Sign up to start creating your own website. Authenticate your business with a custom web address/URL.
Register your domain name or connect one you already own. Brainstorm and register a custom domain to let clients quickly find you online. Start promoting your brand with your own unique domain. Register a domain here or transfer a domain you already own.
Choose a professional template. Discover professional templates well suited for businesses or portfolio.
Customize template with unique content. Add your special touch with our template editor. Modify the website's colors, images, videos and more.
Add professional web apps and connect social networks to help your business grow.
Publish to make your website live online.
Share your website on social media to spread the word.
Additional Services Compatible with Website Maker
After creating your website, you can check for website optimization services to help people find your site faster. But hey, if you just wish to publish your website without these services – it's all possible. You can always return later to register them.
SEO Tool
Once you create a business website, you will want to get found online to steer traffic on your site. This can be done by optimizing webpages for search engines using popular keywords. Checkout our powerful SEO tool that scores your website and provides suggested updates to improve overall SEO.
Email Marketing
Visibility is key, so is effective communication with clients. Use secured external servers and create professional mailboxes for your team all with Hosted Exchange.
SSL Certificate
Secure your business website with an SSL Certificate that ensures data is protected such as banking information and client information. Not only does an SSL Certificate protect websites it can help improve your SEO.
Cloud Backup
Guarantee your business website and documents remains safe in the event data loss occurs with a cloud backup plan. Upon losing data simply access the backup service and restore within a few clicks.