In the old days, if you wanted to sell cars, you'd spend months creating the best car design you could come up with, then you'd share them with your customers and wait for them to tell their friends, who'd tell their friends, who'd tell their friends, and so on. Nowadays, even a wholesome Mom & Pop store won't have a snowball's chance in the car industry without a website. So, it's no wonder that website builders have become one of the most popular tech products of the decade.
What's a website builder?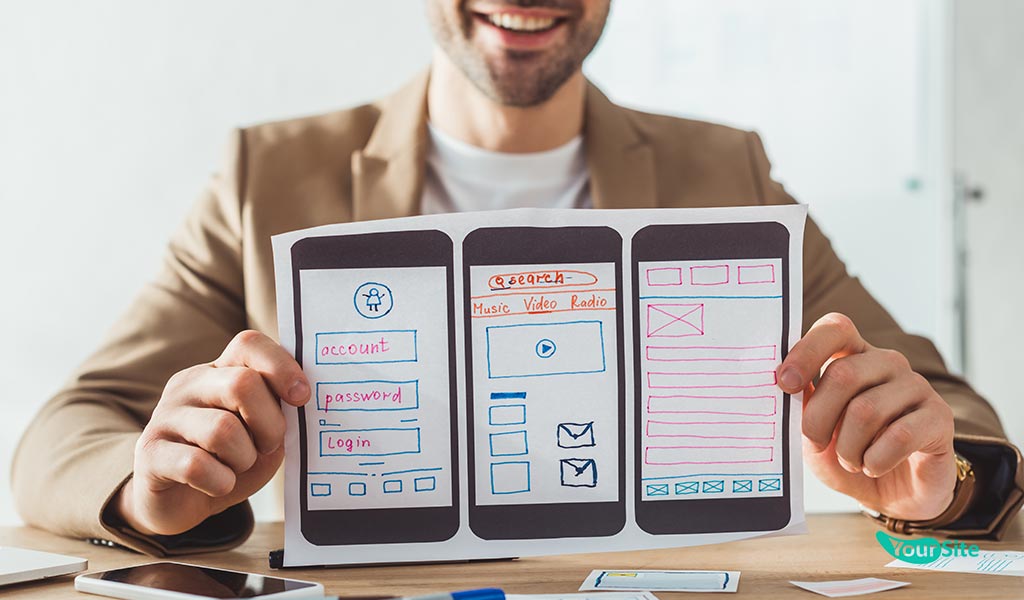 A website builder is a tool that makes it easy to build your own website by customizing templates to create the website of your dreams. With a really good website builder, you get scores of templates to choose from, and you can easily add and subtract design elements to your heart's content until the website looks exactly the way you want it.
Why you need a website builder
1. You need an online presence.
It's true. Having an online presence is a great way to add credibility to your CV, if you're looking for a 9 to 5 job. And if the entrepreneur lifestyle is more up your alley, then you definitely need to have somewhere to advertise your products and services. You can even monetize your website and earn passive income just from having people visit your site!
So, you definitely need an online presence, but good web designers are expensive.
2. A website builder costs less than a web designer.
Some website builders offer packages that are exorbitantly priced. But a great website builder will offer the exact same product as these overpriced sitebuilders, at a fraction of the cost! (For instance, our website builder packages start at less than $5.50 per month.)
That's way less than you'd spend if you had to hire a good web designer!
3. A website builder helps you create your web site.com fast!
A website builder isn't just cheaper than a web designer. It's faster, too. A good website builder will be so easy to use that you'll be able to create a gorgeous website in minutes!
That's because great website builders like ours come equipped with tons of templates for you to choose from. Once you've found the template that speaks to you, all you have to do is use our drag-and-drop technology to add design elements you like. That's it! You can choose templates for e-commerce, sports, music, and whatever else floats your boat.
(Click here to see exactly how easy, it is to use our website builder!)
4. You have more control over the final product
If you've ever tried to get someone else to build something for you, you know how tedious and frustrating it is. Going back and forth with them about your ideas, only to have them misinterpreted. By the time you actually get the final product, you're usually so short on time that you accept whatever you're given, even if it's not exactly what you wanted. Even if it's not exactly what you asked for.
A website builder takes the headache out of creating a web site.com, because you don't have to collaborate with anyone else unless you want to.
So, now you know that website builders are cheaper and faster than hiring a web designer and that they give you more control over the final product. But how do you choose the best website builder so you can get your own web site.com off the ground as quickly as possible?
How to choose the best website builder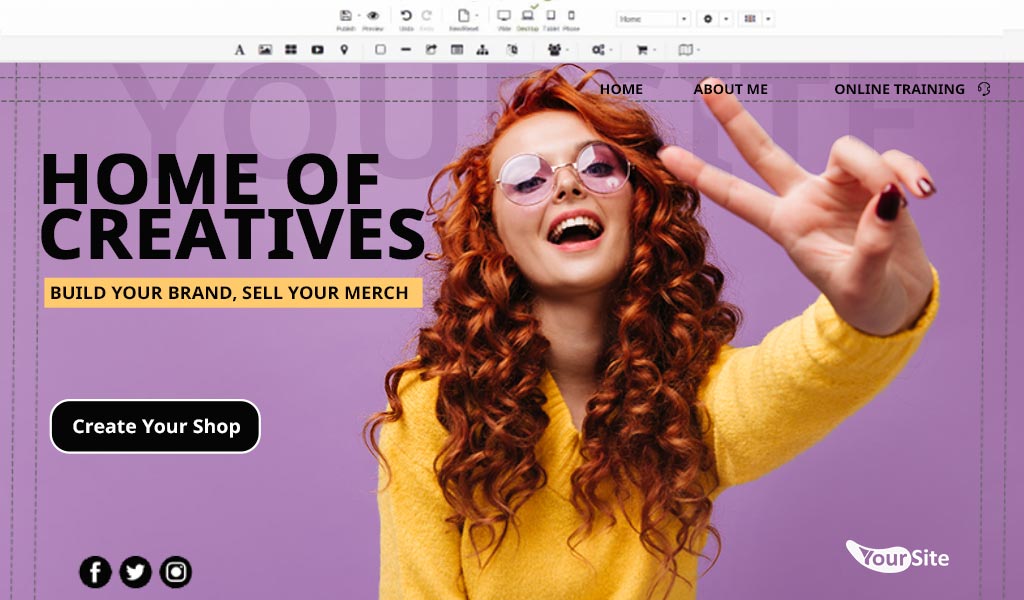 1. Look for a website builder that's easy to use
Some website builders are so complicated that they'll make you wish you'd just hired a web designer and saved yourself the trouble. A good website builder will be so easy to use that you can create your website in minutes. (Did we mention that our website builder uses drag-and-drop technology to create a ridiculously easy website-building experience?)
2. Choose great customer service
Even though good website builders are easy to use, you could still run into some difficulty when you're creating your website. If that happens, you'll have a much smoother experience if you choose a website builder that offers 24/7 customer support.
3. Look for SEO features
A website that's not optimized for search engines will soon sink into obscurity. To save yourself the heartache to attract visitors, you need to use SEO tricks to lead people to your web site.com. All our website templates have been created with the most up-to-date SEO strategies. And that's not all. To make it even easier for you to optimize your web site.com, we also offer free and premium SEO tools!
4. Make sure the templates are mobile-friendly
People spend hours on their cell phones, and if you're lucky, some of that time will be spent on your website. When people visit your website, you want your site to make a good first impression. This means that whether your visitors are viewing your web site.com on their laptops or on their phones, they shouldn't have any trouble scrolling, clicking buttons, or navigating your menu. (All our website templates are guaranteed to be mobile-friendly!)
Wrapping up
A website builder is a cheap, easy way to quickly build a website that looks like you spent lots of time (and lots of money) creating it. Choose our top website builder for the latest drag-and-drop innovation then start your dream website today!