Different Uses For Web Hosting.
Building a sustainable brand for your business is sometimes challenging, however a website can assist you with this. Websites are a remarkable channels for creating reliable brands. Plus they help to connect your idea with interested users around the clock. In fact, gone are the days when businesses halt the instant their storefront closes. Now, thanks to websites and primarily webhosting, the driving force of websites, users can access companies goods and services at the click of a button and well you know the rest.
How Can WebHosting Impact My Business?
If you didn't notice we said webhosting is the driving force of websites. Do not take this lightly. This is really the juice that powers all websites. So, what exactly is hosting and what does it mean for you? Web Hosting providers offer services to keep (host/store) websites online 24/7 to allow your customers to access your site all the time at a fixed monthly or yearly price.
Using a reliable hosting provider gives your business the chance to build an online presence that can positively impact sales and conversions. Keeping a real-world store open 24/7 is costly. Not everyone has a Walmart-type workforce and hiring staff and paying bills such as electricity adds up. By using a respectable web hosting provider, you can find hosting solutions bundled with essential webs tools at affordable rates – This is why hosting services is such a game changer. They aren't all the same.
Owning a website offers multiple benefits and we will highlight the main ones in this article. We will also look at the main uses of web hosting and how a website can impact your business.
What Is A Hosting Provider?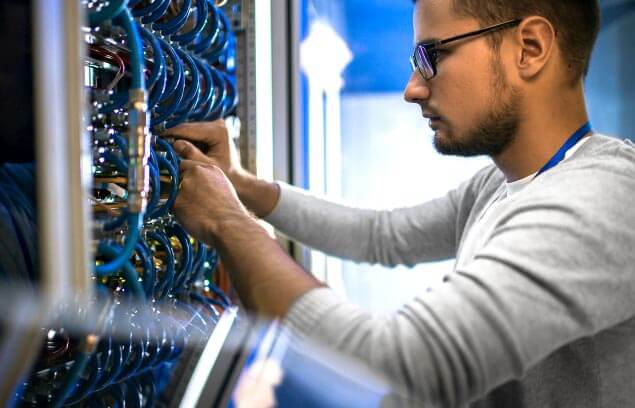 A hosting provider offers multiple website hosting services to get your website online. Without a hosting provider, to get online you will need to purchase a dedicated server which you must maintain. Purchasing a server can be costly for any business. To keep your website online 24/7 you must pay for electricity and storage for your server. To ensure fast hosting maintaining your server is required. Hardware failure does happen, and you will need to hire technical assistance for this. In the case of hardware failure, you may be required to replace it before your website can return online for example.
Web Hosting Providers aim to reduce the cost of web hosting significantly by renting servers to clients. Clients pay either a monthly or yearly fee for a server for their website to operate. The hosting provider is responsible for maintaining your server ensuring hardware is replaced when required. It is important to select a hosting provider that guarantees reliability while maintaining servers to high standards. Undermaintained servers will impact your websites performance. Hosting providers offer multiple hosting options for clients to select.
What Type Of Hosting Does My Website Need?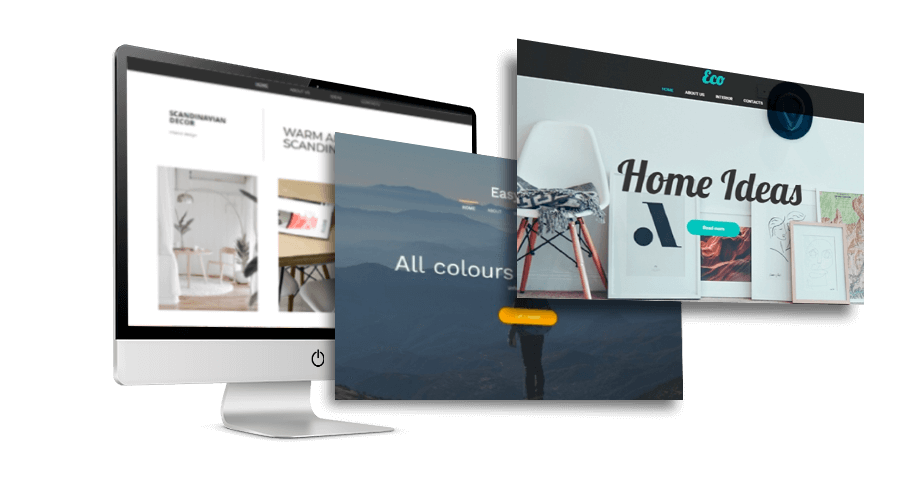 Shared Webhosting
Shared hosting is ideal for smaller businesses with low to medium traffic. With shared hosting your website is hosted on a server that multiple clients share. This allows hosting providers to offer dramatically reduced prices for web hosting as users on shared servers basically split resources and thus split the price to host their website. Shared webhosting is ideal for Blogs, Promotional Websites and Businesses on a tight budget. However if your website handles lots of personal data a private Virtual Private Server can help to secure the website.
VPS Hosting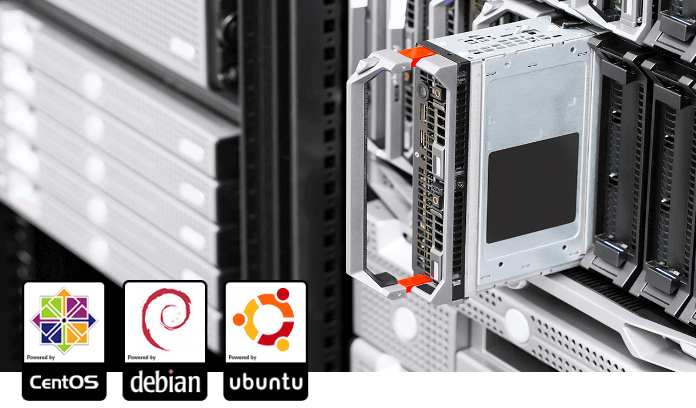 What Is VPS Hosting? VPS Hosting offers a similar hosting experience to dedicated server hosting while being at a fraction of the cost. VPS hosting works by taking full advantage of virtualisation technology in order to segregate dedicated servers into multiple VPS hosting packages. Each VPS's runs independently from each other using their own unique operating system and reserved resources.
VPS Hosting offers a more reliable service when compared to shared hosting as resources are reserved for your VPS's access only to prevent other clients affecting your service. VPS Hosting allows you to install control panel's such as Plesk and cPanel offering you more customisability. Control panels offer a wide range of features to improve your web hosting experience like managing domains and making software installation easier.
Dedicated Server Hosting
What Is Dedicated Server Hosting? With dedicated hosting you rent an entire dedicated server for your personal usage. No other client will be hosted on your server, this ensures your website has access to all server resources at all times offering a very reliable hosting experience. Dedicated server hosting offers more customisability when compared to VPS hosting. With dedicated server hosting you have the choice between different hardware specifications allowing you to select the best CPU, RAM and Storage option for your current requirements.
Uses For WebHosting
Web hosting allows you to create a wide range of websites that can impact your business in different ways.
E-Commerce
Depending on your business an ecommerce website can impact your sales positivity. Ecommerce websites operate by promoting and selling products to consumers via the internet. For businesses currently selling products from a physical storefront investing in web hosting for an ecommerce website can be profitable. A physical store limits your potential market to your local area. You can only generate sales during opening hours. Using website hosting to create an ecommerce site for your business can impact sales. Websites are not limited to your local area therefore allowing you to make sales across the entire country or the globe. A website is operational 24/7 allowing consumers to make purchases while your physical store is closed. In short, ecommerce websites improve sales by increasing your potential market while ensuring your business can generate sales nonstop regardless of opening hours.
Blogs
Blog websites generally focus on writing content for a specific niche. Blogs are excellent means for generating passive income by writing articles on topics you are interested in as a hobby or as a full-time job. You can also blog and earn income by using affiliate marketing or incorporate ads into your website.
Affiliate marketing works by promoting products for other businesses in your articles. Consequently, when the business makes a conversion from your blog (a sale) you get paid commission. It is important to write about topics you are interested in this allows you to create well informed articles for your readers to enjoy. Best of all your blog website never rests. This means you can generate income around the clock.
Online Presence For Your Real World Business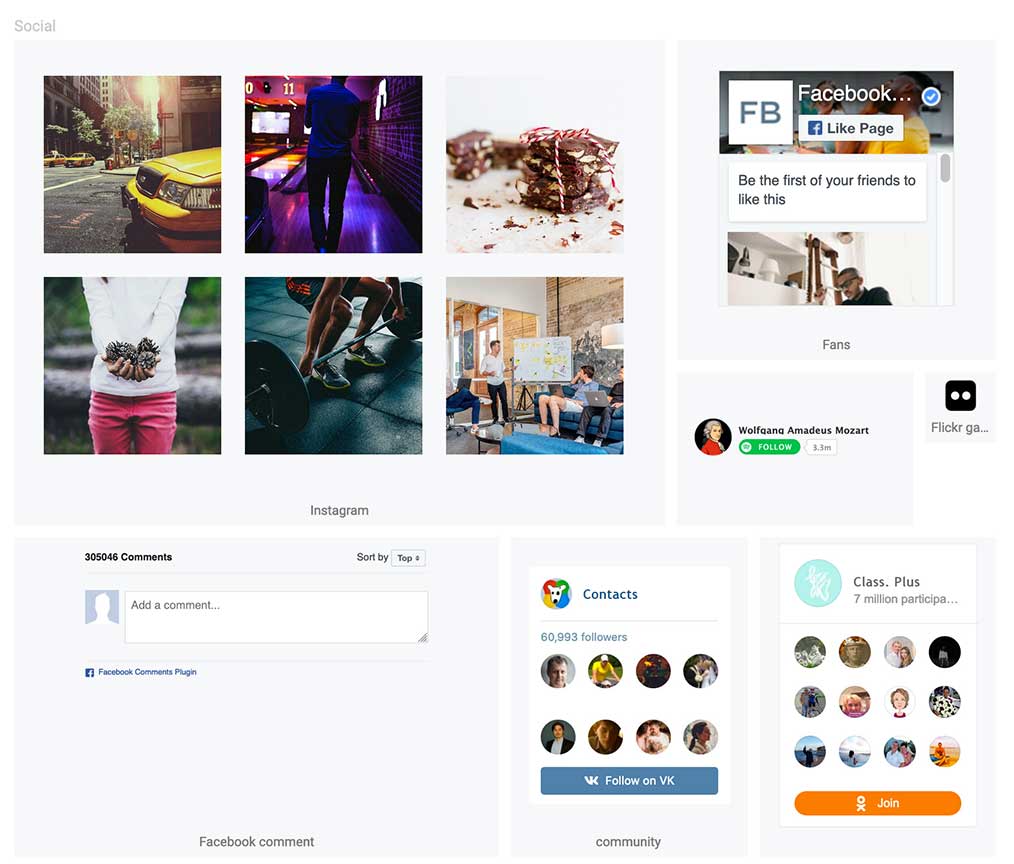 An online presence for your real-world business is important to attract potential customers in your local area. Your website can include details regarding the products you sell or the services you provide. Customers can view details about the services your business provides and can make informed decisions from the comfort of their houses. Plus, they can just go ahead an enact a purchase for products if they wish. This can increase sales as your business is easier to discover online resulting in conversions as customers view your website then visit your real-world business.
Conclusion
There are many benefits to owning a website. We will highlight the most important ones in this article. We also discussed the benefits of web hosting, and how it affects businesses. Based on the information presented we can safely opt for hosting solutions packed with vital web tools at inexpensive prices by selecting a reputable web hosting company – this is why Monsterhost hosting service is such a game changer for many. Just remember, they aren't all created equal.