The internet is a much more dangerous place than it used to be. With hackers and identity thieves lurking around every corner, we can't be too careful when we're choosing web hosting. And nowadays, it's not only big businesses that have to worry about cyberattacks, either. Sometimes, hackers launch mass attacks that your small business website gets swept up in, or they exploit a vulnerability of your website, just so they can break into a bigger website.
More than ever, it's crucial to choose secure, reliable web hosting.
Features of a secure web hosting company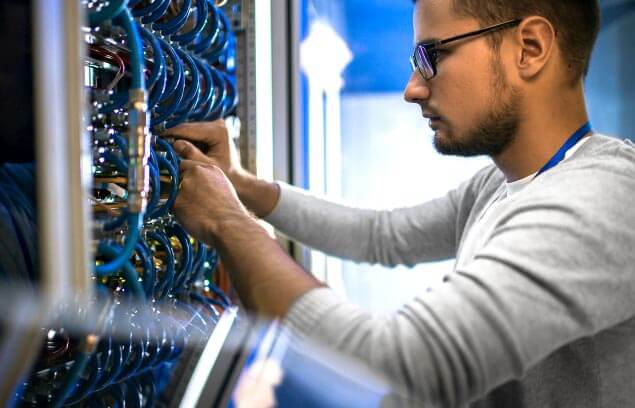 1. Backups
As your website grows, backups will become increasingly crucial. The more files you have, the more difficult it will be to get your website back on its feet. When you back up the files you need for your website, you don't need to worry about losing them. If your files are ever lost or corrupted, you'll simply restore your website using the backup.
At Monsterhost, we  provide cloud backup services with military-grade AES 256-bit encryption to secure your files. You also have the option to schedule your backups as frequently as you wish, from once a year to once a day. (Of course, the more often you back up your files, the more accurate and useful your backup will be.)
If a web hosting company doesn't offer backups, they can't do a very good job of keeping your website secure.
2. SSL compatibility
A secure web hosting company will offer web hosting plans that are compatible with a variety of resources, especially SSL certificates. (An SSL certificate encrypts data that's transmitted between your website's server and your users' browsers.) SSL certificates are important for stopping cyberthieves in their tracks. If your website doesn't have an SSL certificate, all your users' data will be written in plain text for any newbie hacker to read. Encrypt your data and any data they intercept will be useless to them. Don't be tempted to skimp on web hosting by choosing a plan that's not SSL-compatible. You'll end up paying dearly for this later.
3. Network monitoring
Secure web hosting companies will implement network monitoring tools that keep track of suspicious web traffic. This early detection is crucial in putting a stop to malware attacks. Not all web hosting companies carry out stringent network monitoring, but in addition to our network monitoring tools, we also strengthen our servers against attacks by using the latest patches and security tools.
4. Firewalls and DDoS protection
A DDoS (Distributed Denial of Service) attack is what it's called when hackers overwhelm a server by flooding it with so many requests that there aren't any resources left for the websites on the server. This brings legitimate web traffic to a screeching halt. A good web hosting company will have tools in place to prevent this from happening. Good web hosts will also have proper firewalls in place to prevent hackers from getting into your website.
5. A variety of secure hosting options
Shared hosting is affordable and great for beginner webmasters, but it's the least secure web hosting option you can buy. With shared hosting, multiple websites are stored on a single server. This means that the activities of one website on the server could cause the other websites to be compromised. For instance, if one website on a shared server participates in unscrupulous activities and gets the server's IP address blacklisted, all the other websites on the server will suffer. And if one website experiences a higher-than-normal surge in web traffic, that website will suck up server resources like a blackhole, leaving almost no resources for the other websites on the server.
Good web hosts will keep these things in mind when securing their shared servers, but great web hosts will go a step further by offering more secure hosting options, like VPS hosting (in which a server is separated into separate private servers using virtualisation technology) and dedicated server hosting (in which all the resources of a server are dedicated to a single website).
6. Antivirus and malware scanning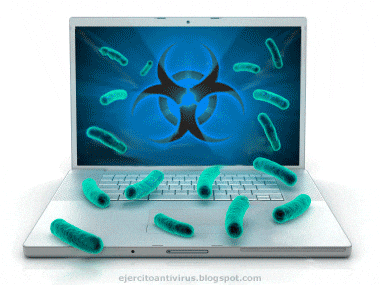 You can take steps to protect files on your personal computer, but if you want to protect your servers, you're completely at the mercy of your web hosting company. To get secure web hosting, choose a hosting company with built-in anti-virus software that can detect when malicious programs are being installed or used on your server.
7. Strict access and user limits
A good web hosting company will do everything it can to prevent unauthorized users from gaining access to the physical server. For added protection, good web hosts will also use RSA keys protected by a passphrase and whitelist only approved IPs for maintenance.
Additionally, because root access gives a user full admin privileges, hackers often exploit this area. Good web hosts will add an extra layer of protection to this access point.
Wrapping up
When it comes to web hosting, price is an important factor, but it pales in comparison to security. Choosing secure web hosting is the most important to protect the time and money you invest into your website. Use this guide to help you separate the secure web hosts from the web hosts that leave the door wide open to hackers and cyberthieves.