Microsoft has outdone itself with its latest update of Office 365. Gone are the days when you install software that you get on a disc. Instead, everything is cloud-based, so an Internet connection is all you need. This allows for the second powerful change: subscription. Users of the suite can now pay on a monthly or annual basis after choosing the most appropriate plan for their needs. Plans are designed with the family, student, businesses and other users in mind.
Included in the suite are the usual software that you grew up using: Word, Excel, PowerPoint, as well as ones you may not use regularly such as Teams and Outlook. Today we will be focusing exclusively on Outlook. So, strap in and get ready to learn about 10 of Office 365's most awesome features in Outlook.
Microsoft Outlook
Email should be one of the first things you consider after registering your domain and hosting your website with a reliable web host. Outlook is Microsoft's email platform, but as part of the Office 365 suite has evolved to do so much more.
1. Integrating Multiple Calendars in Office 365 Mail
Office 365 mail allows you to integrate multiple calendars into one seamless general calendar. You no longer have to separate your professional schedule from personal obligations and run the risk of double booking. This feature is great for helping you with work-life balance.
2. FindTime
The name says it all. This feature helps a group reduce the amount of time it takes to schedule a mutually convenient meeting time. 365 mail will also automatically create the appointment in your calendar. All you need to do is activate this feature by going to Get Add-Ins >> search for 'FindTime' >> Add.
3. Multiple Time Zone Feature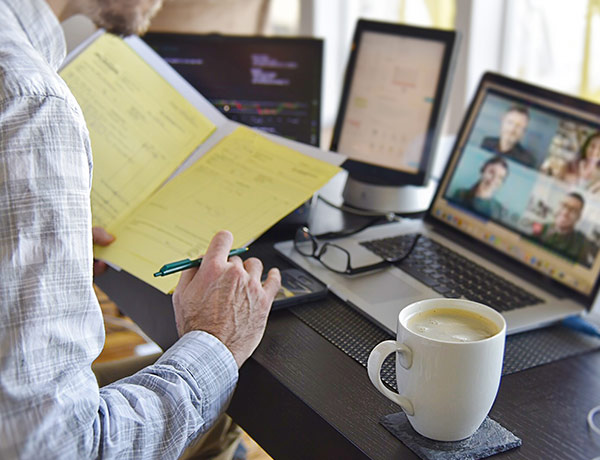 Talking about meetings: do you work on cross-national teams; need to set up a meeting? Use 365 mail's multiple time zone features to ensure meeting times do not find you waking up at 3:00 am local time. There is nothing more irritating to the work averse than waking up before 11:00 am.
4. Drag Emails into Calendar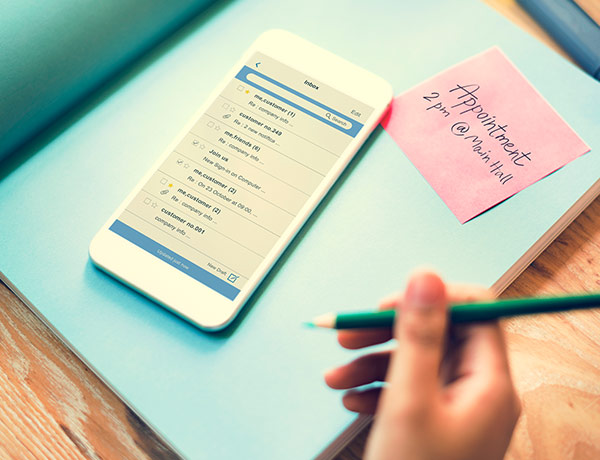 As the name suggests, emails that require you to follow-up or have items to be actioned at a later date can be dragged directly unto the calendar icon. This causes Calendar to open. You can then enter the required information to set up the task for later.
5. Flag Items into To-Do
Let's say you receive an email with an action item but you are reserving your energies for a more demanding task such as lunch, which is in 10 minutes. Simply flag the email and 365 mail will automatically add it to your To-Do list. Now what to do with the remaining nine minutes and 40 seconds before lunch…?
6. Quick Parts
There is always that one person who insists on asking questions that have already been answered, multiple times. Use Quick Parts to help save you time and an elevated blood pressure. With Quick Parts you can save information that you send regularly as a template of sorts, so you do not need to retype the same information each time.
7. Quick Steps
Similar to its cousin Quick Parts, Quick Steps collapses routine tasks and repetitive actions into a few mouse clicks. For example, messages that can't be attended to immediately you may want to mark as unread. But what do you do if you also need to show that the message has been received? You can send a brief response explaining that a more fulsome response is to follow or use Quick Steps. It can help you accomplish the same task, including the message, in two mouse clicks.
8. Rules
Outlook helps you manage your inbox by allowing you to command 365 mail to take specific actions when emails from given senders are received. In other words, instead of emails from the company's HR department flooding your inbox daily, tell Outlook to send them immediately to a folder created specifically for them without your eyes ever seeing them until…
9. @ Mention
Perhaps you are sending an email to a lot of people and want specific persons to pay attention to certain areas. Maybe you are just lazy and cannot be bothered to enter an address in the relevant fields (hey, no judging). Use @ Mention. This 365-mail feature works by allowing you to use '@' someone's name in the body of the email, which will also auto-insert their email address in the 'To" field (if they are in your contacts).
Also, if you are part of a team for example and would like to review all your assigned tasks, '[@] Mentioned Mail' has been added as a new filtering option.
10. Microsoft Editor
Believe it or not, the features get even lazier. Disclaimer: Editor works with all text-based documents you create, so is not unique to Outlook. Essentially, Editor is spellchecking in super Saiyan mode. It uses artificial intelligence to identify potential plagiarism pitfalls, suggest better syntax, flags malapropism, and many other tools aimed at improving your writing skills. Sounds like Editor does all the work if you ask me. Learn more about Editing the any web page with Editor from this post.
Wrapping Up
Office 365 mail has so many features for so many groups of users. We are sure you will find them vital in delivering efficient output. We shared our 10 most impressive and useful features (for creating more personal time) of Office 365 mail. What are yours?
Looking for a little more? Check out these top ten email hosting features you can't do without.