Whether it is the cool sound effects, the melodic tunes or the buttery voices, internet radio since its inception in 1993, still creates a buzz today! From news, sports, talk or beautifully designed playlists with music of all genres, the digital space of internet radio creates an avenue to reach a vast audience with creative, edgy and relevant content that ignites interest and boosts listenership.
In the year 2003, online streaming music radio alone brought in revenues of up to US$49 million and in 2006, the figure jumped to US $500 million (Kharif, 2007). Slingshot to 2019, the figure tripled which simply opens up a world of opportunity for persons who are yet to tap into the environment or continue their sojourn. Are you planning to add internet radio to your website? Well, if your answer is yes, you will need to know about Centova Cast.
What is Centova Cast?
Before we venture into what is Centova Cast, it is important to note before-hand that if you intend to incorporate Centova Cast within your website, you will need the best webhosting service that is compatible with Centova Cast to truly explore and utilize all its benefits. With the right service, you can be guaranteed that you make use of all the rewards which in-turn will benefit all the listeners you intend to target with your creative content.
Centova Cast is a worldwide leading solution that provides online radio streaming. If you plan to launch your own internet radio station or scale a business to allow you to host radio streaming customers, it all starts right here.
The platform provides an attractive yet powerful control panel that is fit for even the beginner and pro user alike. The easy to use panel allows you to configure your radio station while offering support for Auto DJ.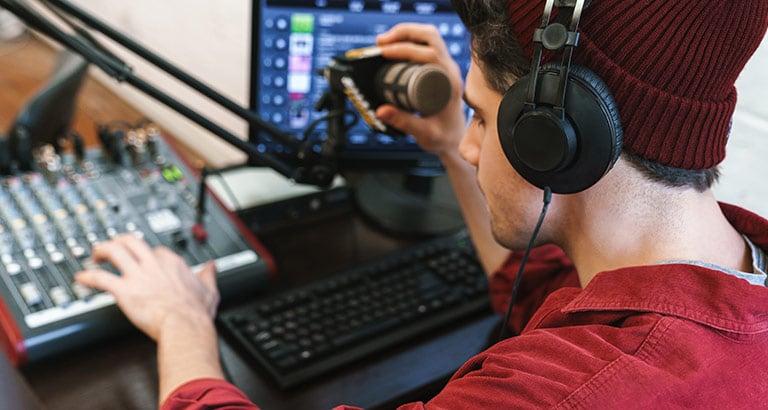 Auto DJ is a helpful tool that affords you the opportunity to schedule your playlists for hands-free streaming to all your valued listeners. Additionally, noteworthy statistics are built into your Centova Cast control panel so you can keep track of your audience, view demographics and review peak listening times.
Top Features
Having selected the right hosting package that comes compatible with Centova Cast, it's time to check out some of the features available to you. Many of these features will help in building your listenership and provide a wholesome product for your audience.
Now with this service, you can choose the option of Turbo Servers that features up to 20 times faster page loading speed compared to competing Centova Hosting solutions. Why is this? Well your website will be hosted on a speed optimized server with the option to select a server location, free SSDs and a 20X faster Turbo Server.
With the Turbo Servers, you will benefit from AMD EPYC Servers with NVMEe drives. What does this mean for you? You will receive 40% faster CPU performance which is vital to presenting a great product to your audience. Also, you will receive 2X Faster to first byte which can handle 9X more traffic. With more traffic, your revenue potential increases exponentially and with 3 times the read/write speed, there is no end to the smooth processing of your content to your audience.
Final Thoughts
It cannot be over-emphasized that choosing the right webhosting service is vital to bolster the productivity of your internet radio. With this service, that comes fully compatible with Centova Cast, you will experience wholesome benefits and features that supersede competing Centova Hosting solutions. Centova Cast can be configured on their servers and you will be afforded the benefit of the right technical setup that enables your internet radio to reach the right audience with impressive quality.
To run an effective internet radio platform, you will need the best setup and technical features to be a formidable competitor in the market. When listeners tune in to online streaming content, they automatically expect a seamless experience as persons normally use programs on streaming services as a companion while at work, jogging or driving as background accompaniment to get them through their day. Listeners often switch away from services that lag or comes with downtime. With these issues, it would simply mean your streaming service is not dependable and perhaps there is a better choice in your competition.
The online streaming space is a viable option for revenue in this pandemic-world, even if you only wish to add the option for music playlists. Your website's product or service may be unrelated however, visitors to your website may get interested in your product or service having visited for the melodious music. In this regard, your website will get more traffic and more reach to those who may not have heard about your website as is. Coupled with the right hosting service, Centova Cast is more than a viable option for you to reach your goals.