Creating a music website is a great way to put all your music in one place, so your fans can find you. Just the fact that you even have a website makes your music look more legitimate, even if your grandma is the only person who's ever paid to listen to it. (Hey, everybody starts somewhere.)
So, of course you're wondering "How can I create a music website?" Well, first, you'll need to know how to use a website builder to create a website that people actually like visiting. This involves boring stuff like page load speed and SSL certificates. (Don't worry; we'll explain as painlessly as we can.) Then you'll want to know how to add a bit of extra dazzle to your website. And then you'll need to know the actual steps involved in creating your website.
Good thing we break everything down in the very guide you're reading.
Let's get into it, shall we?
How can I create a music website that people want to visit?
The most important part of creating a website that people want to visit is making sure your website isn't annoying. It sounds like common sense, but you'd be surprised how many people accidentally create a website that's really annoying. It's too slow, the font is hard to read, the pages are cluttered with pictures and videos that have nothing to do with the website, and you rarely get to even enjoy the website, because it experiences so much downtime that you can't even remember what the homepage looks like.
So, here's how to make people want to visit your music website:
1. Make sure your site loads quickly
There are a number of ways you can do this. First of all, don't choose a website builder that offers clunky, cluttered websites. The more features your web server has to load, the more slowly your website will load. So, choose a website builder only if it offers clean, streamlines templates.
2. Install an SSL certificate
An SSL certificate encrypts data that your visitors enter into your website. This includes sensitive data like usernames, passwords, and credit card information. Visitors won't feel comfortable using your website unless they feel like they can leave their information with you without risking having their identity stolen. So, make sure you install an SSL certificate.
3. Make your site easy to look at
Many music websites suffer from the same flaw: They try so hard to be eye-catching, that they end up overwhelming their fans. Flashing lights, blaring music, loud, neon colors that dazzle the eyes. It's all a bit too much.
We get it. It's tempting to try to make your site stand out by throwing in every single design element you can think of, but if you do that, you'll end up turning people away.
So, you might be wondering: "If that's the wrong way to make my site stand out, how can I make a music website that doesn't look like everybody else's?"
Easy. You follow these tips.
How can I create a music website that stands out?
1. Choose the right template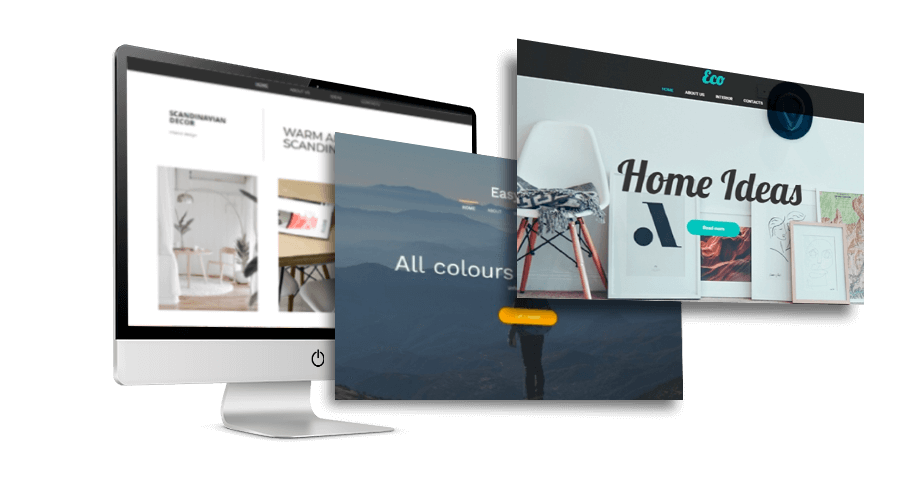 This probably goes without saying, but sometimes people get overwhelmed with the sheer number of available templates and end up choosing the wrong one. We have more than two hundred templates available, so we know this happens all the time.
Choose a template that has something to do with music. That way, your visitors will know they're in the right place as soon as they land on your website. If you don't want your template to be quite so on-the-nose, feel free to choose a more subtle template. But at the very least, make sure your template is connected to your music or stage name in some way.
2. Choose colors that reflect your music
Don't feel like you have to go for bright, pop-y colors if you make somber indie music. And don't feel boxed into greys and blues if you make electric pop music. The colors of your website should reflect the way you want your fans to feel when they hear your music.
3. Make sure your site is mobile-friendly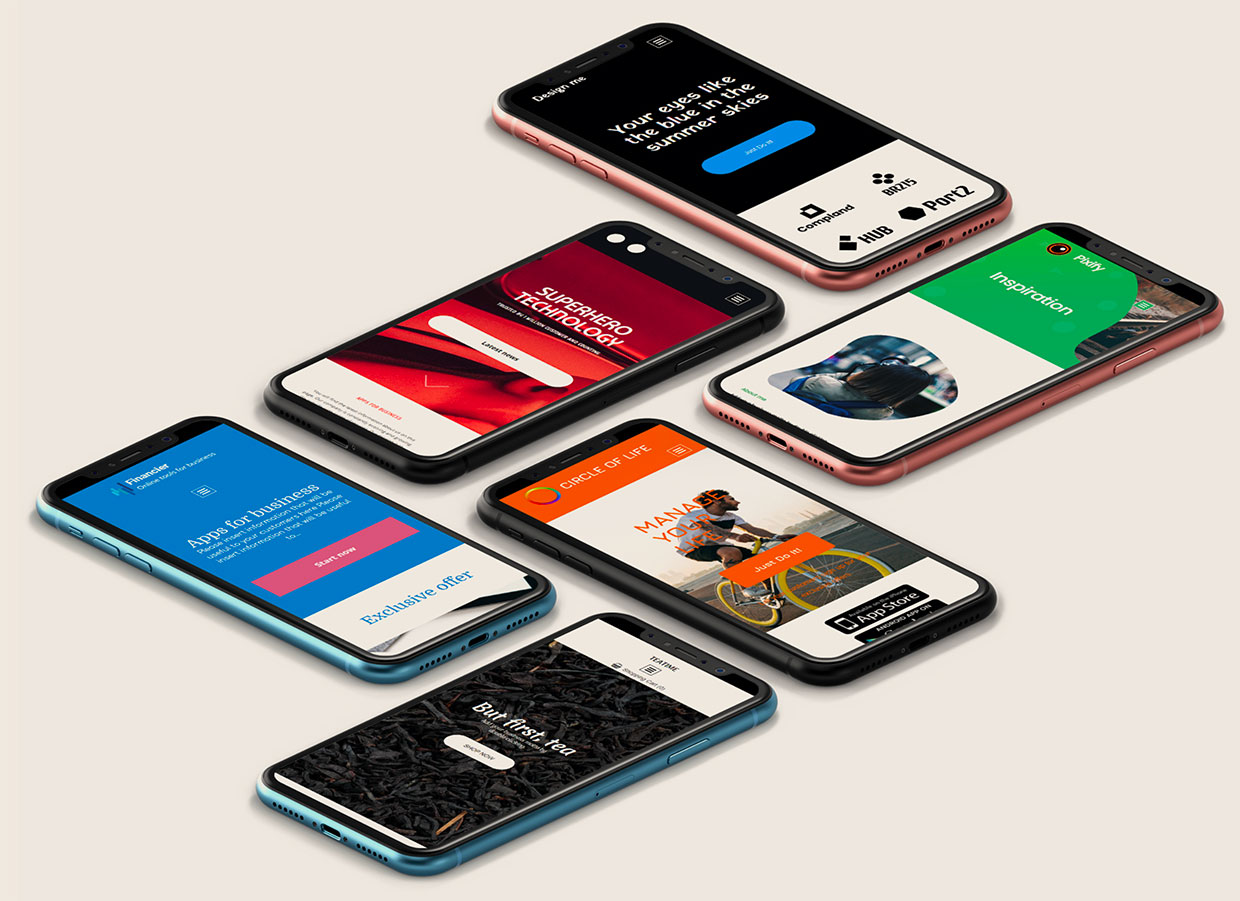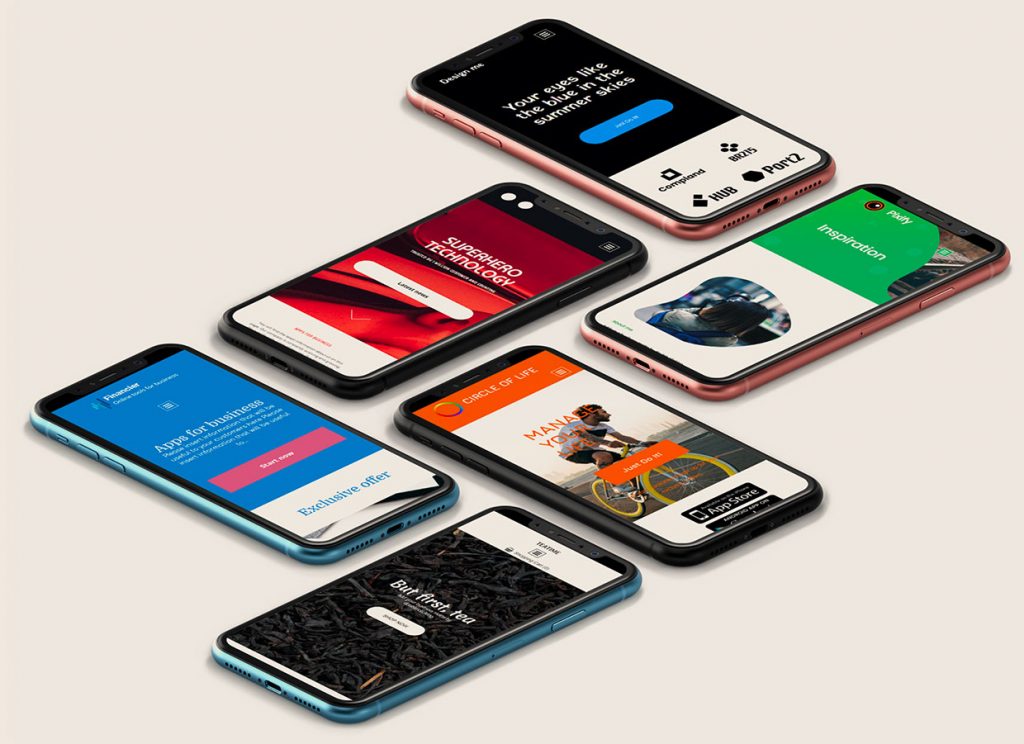 It used to be that most people looked at websites on their laptops, and only people who were really addicted to their smartphones used them to browse the internet. But that's not true anymore. Now, we all use our cell phones so much that some people might not even know what your site looks like on a big screen.
Make your site stand out by making it mobile-friendly.
4. Make it easy to navigate your website
Your navigation bar isn't the place to get creative. When it comes to headers, buttons, and menu items, make them as simple and descriptive as possible. So, don't make a button that says, "Click here!" Instead, make the button say, "Buy now!"
5. Include a music player so your fans can hear your music
This sounds obvious, but so many musicians include every bit of relevant information on their music websites…except their music. Don't let this happen to you. A music player is really easy to install. Add one to your website, so that your old fans can listen to your music and your new fans can get caught up on all the great music they've missed.
And now you're wondering "How can I create a music website?"
Just follow these steps:
How can I create a music website?
1. Choose the right website builder.
Find one that has 24/7 customer support, lots of templates to choose from, and drag-and-drop technology.
2. Choose a template.
Make sure it aligns with your brand and your music.
3. Customize your template.
Use the drag-and-drop feature to add design elements you like.
4. Choose a great domain name.
This should be catchy and easy to remember, so your fans will always know where to find you.
5. Create your main pages.
Homepage
Contact
About
Events
Music
Store
6. Promote your site on social media
This is a great way to spread the word about your website, so don't skip this step!
The Takeaway
A music website shows that you take your music seriously, and it makes people feel more confident booking you and buying your music. Our website builder makes it easy to create a professional music website in minutes. Click here to find out how it works, so you can get started on your music website right now!