Your domain name registration is the first step towards having a website that can generate business revenue. After doing a domain name search and agonising over possible names for your website, domain name registration makes sure that nobody else can swoop in and steal your perfect domain name. But you're not done yet. Now, it's time to start building your online presence by taking 6 easy steps.
6 things to do after domain name registration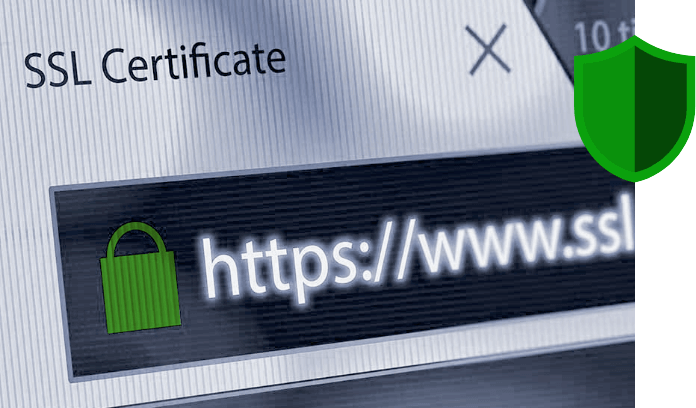 1. Protect your domain name
You worked hard to come up with your domain name. Now it's time to protect it. We're not talking about the legal part of protecting your domain name, including registering trademarks and other steps that vary by legal jurisdiction. Before you ring up your attorney, make sure you're doing all the easily overlooked things you can do on your own to protect your domain name. These include performing a domain name search to see whether other extensions of your domain name are available. (For instance, if you have the ".com" version of your domain name, is the ".co.uk" extension still available?)
Buying the most popular extensions of your domain name helps you make sure your visitors don't accidentally go to the wrong website if someone buys another extension of your domain name. For the same reason, you also want to buy common misspellings of your domain name. (Ideally, you want to pick a domain name that's easy to spell, but sometimes, it can't be helped.)
Once you've got all your bases covered, it's time to move to the second step.
2. Get a web hosting plan
If you've bought your domain name from a registrar that doesn't offer web hosting, you'll need to find a good web hosting plan. (We offer domain registration and web hosting.) Shared hosting is the most popular kind of web hosting, but if you have a bigger website or a website that handles sensitive information (like home addresses or credit card information), you might want to look into VPS hosting or dedicated hosting. If you're not sure, ask your web host. 
3. Sync your domain and hosting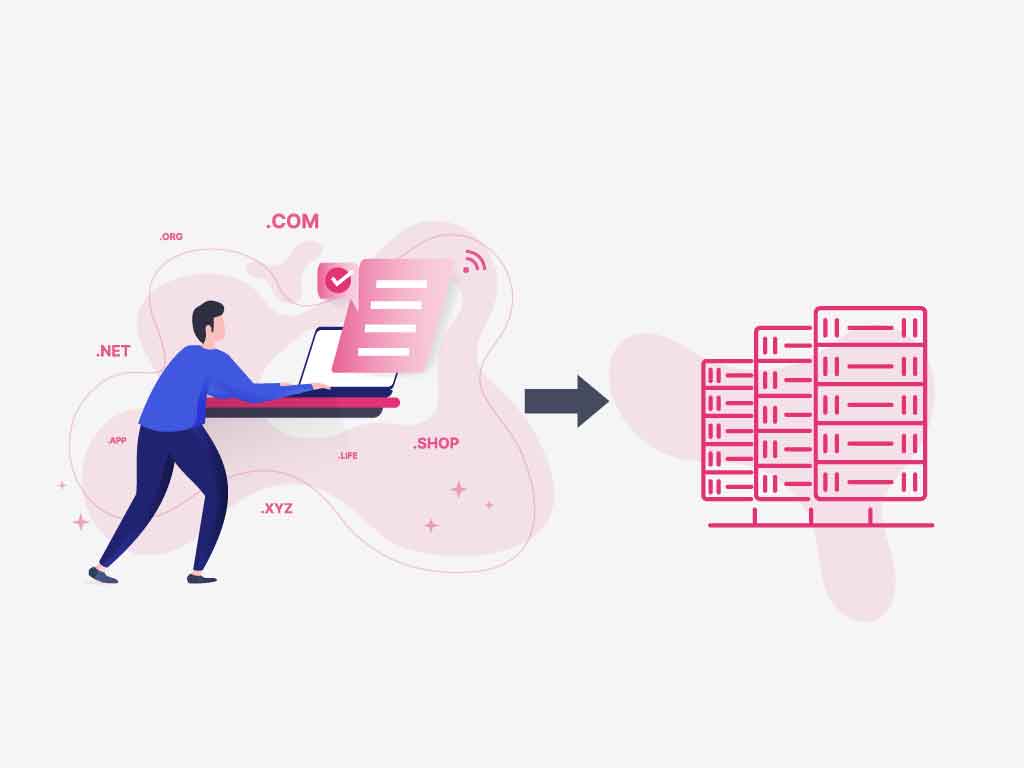 If you got your domain name registration and web hosting at the same place, you can skip this step. But if you bought your domain separately from your hosting account, you need to point your domain name to your web hosting by updating your nameservers and adding the domain name to your web hosting. This is usually a simple process involving logging into your domain name registrar and locating your nameservers. Once you've done this, you just copy and paste the nameservers your web host gave you into the box with your existing nameservers. That's it!
If you want to transfer your domain to our hosting platform, now's the time to do it. This ensures that you get to keep all your domains in the same place.
4. Build your website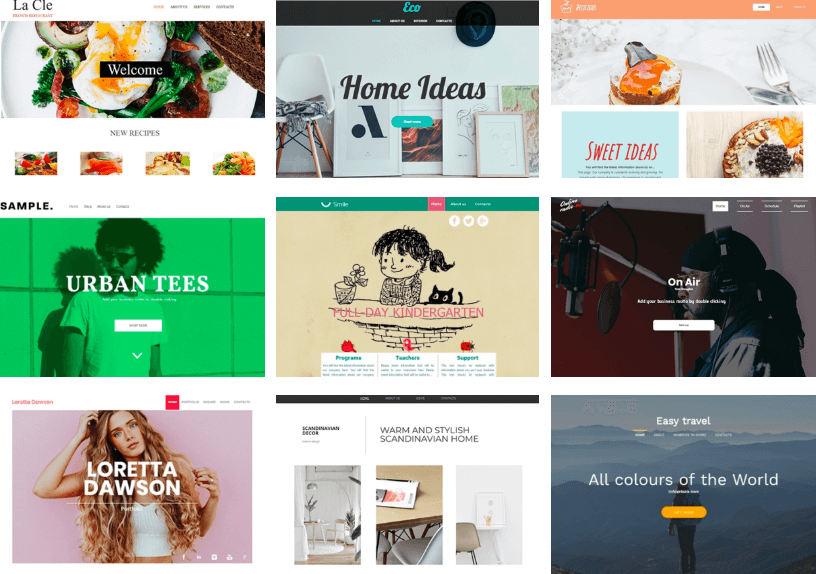 At this stage after your domain name registration, you'll want to start creating your website. You can go the old-school (and expensive) route of hiring a web developer or you can use a website builder or a Content Management System like WordPress. With our website builder, you can customise a template using drag-and-drop technology to create a gorgeous website in literal minutes.
You don't need to have every single page of your website completed before you can check this step off your To-Do list. You only need the main pages of your website, which will vary according to the purpose of your site. To start with, you might want to create these pages:
After this, you can create sections for your blog, portfolio, eCommerce store, and whatever else you think should be a feature of your website.
5. Start building your social media presence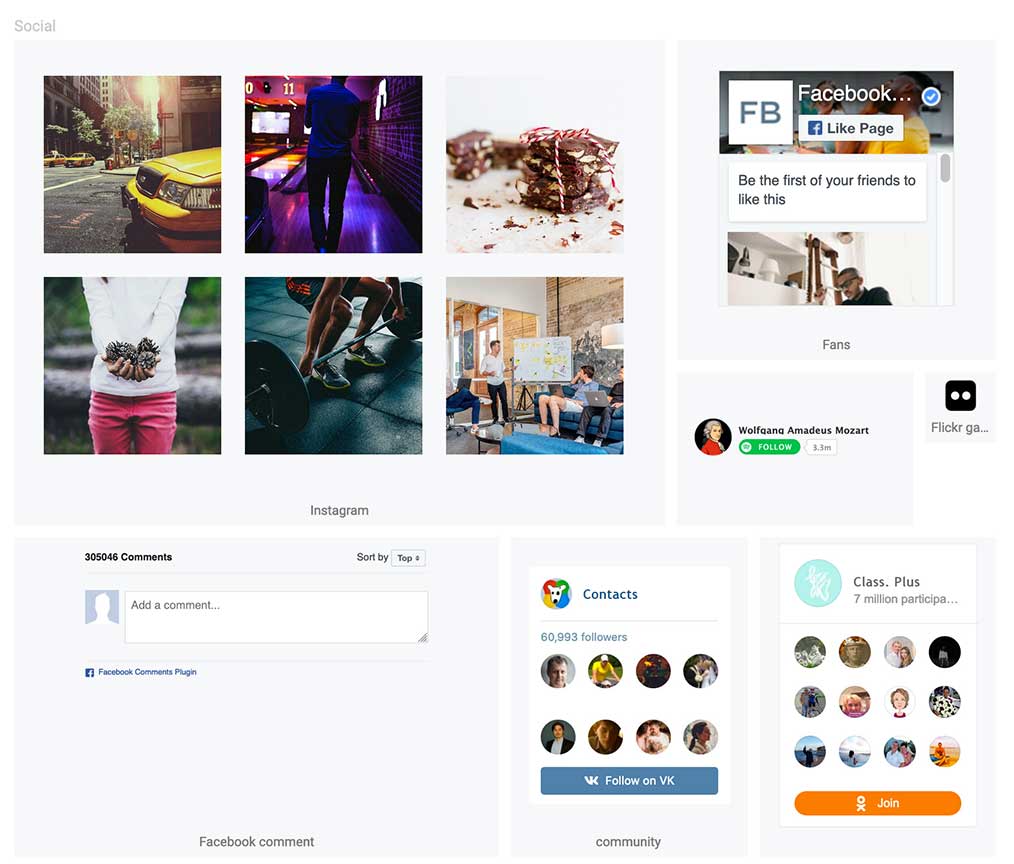 Your website is only a fraction of your online presence. To help establish your brand online, you also need to get social media handles that match your domain name. Even if you don't want to start your social media marketing plan right away, it'll save you a lot of hassle if you register the username you want right now. That way, you won't end up finding that the username is taken by the time you're finally ready to market your website on social media.
Try to match your username across all your social media accounts, so your visitors can easily find you.
Here are some platforms you might want to start with:
Facebook
Pinterest
Twitter
Instagram
6. Create a matching email address
An email address with your domain name makes your website (and your business) look more credible than a generic domain name. For example, [email protected] looks a lot more professional than [email protected] It's really easy to create an email address with your domain name. You can do this in a couple of steps using your Monsterhost cPanel.
The takeaway
Domain name registration is the first step to building your online presence, but it will mean nothing if you don't take these six steps to solidify your online presence. The good news is that each of these steps is ridiculously easy. Just get a notebook, write down the steps, and work through them one by one! If you're looking to register and get the best resources to kick-start your online presence, check out Monsterhost domain registration and hosting services here.