When you register a domain name, you acquire the rights to use it for a set amount of time. To register a domain name (also called website address or URL), you do not need a website. But eventually, you will need a website for the domain name to take visitors to (unless you have other plans, such as to flip it for a profit).
You can use the same service provider that you registered your domain with to host your website because most providers offer both services. For example, every site builder plan with us comes with web hosting and a domain name registration free for one year.
If you are in that middle phase, where all you have done is acquired a domain name, then today's tutorial is for you. You will learn about domain parking: what is a parked domain, how it works, as well as why, and how to park a domain.
What is a parked domain?
A parked domain is a registered domain name that is not actively being used on the Web. This means that the domain name isn't doing what you know a domain should be doing: leading to a functioning website. This does not mean that parked domains cannot lead to websites, or serve a real purpose.
Why park a domain?
Now that you know what a parked domain is, you may be wondering why anyone would want to have a domain that is technically just sitting there. It is a valid question, and the reasons may surprise you.
1. Domain name reservation
By far the most popular reason to park a domain is to secure your domain name of choice. With millions of websites coming online daily, it is becoming increasingly difficult to create unique website addresses that have yet to be registered. Therefore, when you find one, you must register it immediately.
2. Prevent cyber–squatting
A lesser-known reason is to prevent persons from registering domain names that represent established companies, and then holding the domain hostage unless the company agrees to buy it for hefty sums. Companies should quickly register their company name as their domain name to prevent the domain from falling into the hands of unscrupulous persons.
3. Waiting out expiration
If you wish to release your domain name, but still have some registration period left, parking the domain is an option. You may also consider selling on the domain name to interested parties, which takes us to our fourth reason for parking a domain.
4. Generate passive income
While you wait out your expiration, or for your website to go live, you may consider hosting ads on the parked domain. If you are waiting for your website to go live, be careful not to overdo the ads. That is not what a parked domain is for in that you could drive away potential customers who may come to associate the parked domain with overbearing ads and not visit the site when it is up.
5. Registering multiple extensions
The final reason we will look at is to ensure you have covered all your bases. For example, you register your domain name with .com, .net, .biz, etc. The best way to go about this is to use one (preferably .com) as the primary website, and park the other domains onto it.
While this is one good way of helping customers who may not be very conscientious when entering URLs to find your website, registering multiple extensions and then parking all but one is another way of preventing cybersquatting.
So far, we have looked at what is a parked domain, sharing five reasons you may want to park a domain. Now, we will look at how parked domains work. Now that you understand all about parked domains, you can take advantage of some of the benefits we highlighted.
How does domain parking work?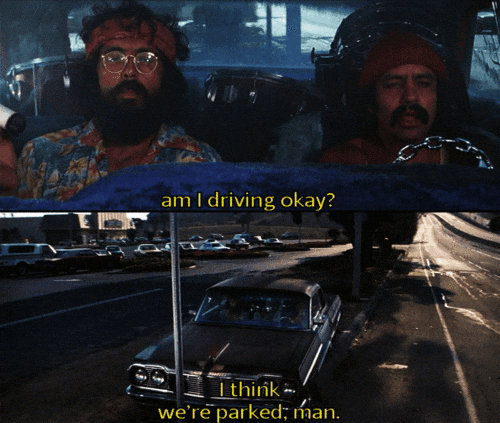 The answer depends on why you are parking the domain in the first place. When you were learning about what is a parked domain, we told you that a parked domain does not lead to its own website. For example, if you have multiple domains, you can park and point all the secondary domains to the primary site. This means that although the parked domain will be visible in the address bar, the contents of the primary site will be displayed.
Another way parked domains work is to point to a simple landing page that can serve to let visitors know the website is coming, the domain is up for sale, or to display ads for income generation.
If all of this sounds too technical or time-consuming, you can engage the services of a domain parking service provider. They will park the domain for you, as well as put ads onto the landing page and host the page on their servers for a fee.
How to park a domain?
Log into your cPanel dashboard
Scroll down to 'Domains' and select 'Aliases'
In the space provided at 'Create a New Alias', enter the domain name that you wish to park
Click 'Add Domain'
A few things to note about this process:
It only works if you are using a cPanel version above 76 and if your web host has enabled domain creation.
You must already have registered your domain (that you want to park) and is pointing to your DNS servers.
cPanel will remind you of this with a note under the 'Create a New Alias Domain' box.
Summary
What is a parked domain? A domain name that is not pointing to an active website. Why park a domain? There are several reasons, including to earn passive income and to secure the name until you are ready. How do you park a domain? you can either use cPanel or outsource the task to professional domain parking services.