The need for an SSL certificate and its essential role in securing and validating an online website is why you are reading this article. You need not worry because the right solution and types of SSL certificates for your website will be well explained in this SSL buyers guide. SSL/TLS certificates authenticates an organization, as well as protect the connection between the server and website visitor. 
 
To ensure your online site is successful in this era, both web security and authentication are vital. Trust is everything in the E-commerce department. The trust of your clients is very important because it is a key factor determining your internet success. Showing your client that you are who you say you are, gives them confidence, and builds their trust in you. Trust always entices the clients to keep visiting your website, thus ensuring your success.
Things to keep in mind before you buy
1. First impression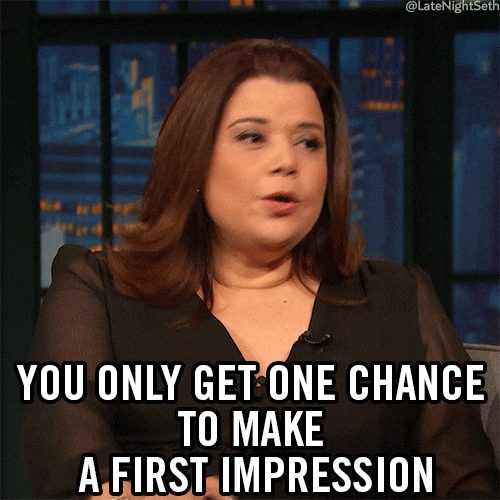 Your website visitors easily identify the visual site seals provided by the certificates, thus giving them the confidence to trust your site. The amount of confidence and security your client needs are some factors you need to consider when selecting the right certificate.
The type of information the client is required to provide, such as member login or credit card details, makes the certificate vary. It is difficult for a client to give out their confidential details, such as bank information if they don't trust your site. So, the first impression will help to entice them to trust your website. 
2. SSL/TLS provider Is Vital
The type of certificate you choose is crucial, as well as the authority providing your SSL /TLS certificate. A brand recognized and trusted by your clients and you, is the best for your website support. In the world, Sectigo, formerly Comodo, is among the most trusted and largest digital certificate authority, thus issuing MonsterHost certificates. The authority has 12 million certificates in the market and has granted over 100 million digital certificates. This CA is relied on by more than 700,000 businesses.
Learn more about why you need SSLs here. 
3. Compliance is also important
Websites that require confidential and sensitive information from their visitors, such as credit card, personal identifying, or insurance data, are advised by PCI (Payment Card Industry) to use EV.
Why you need an SSL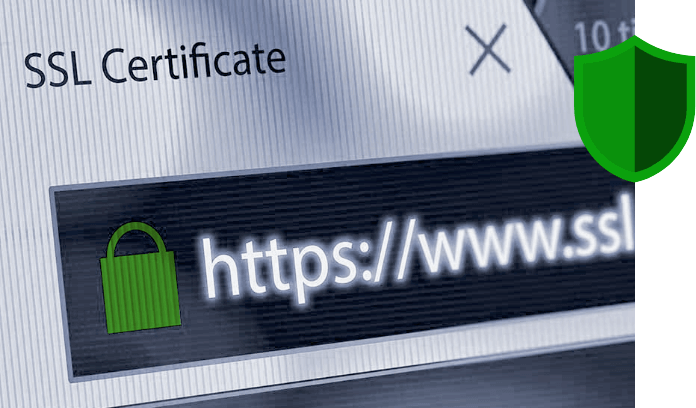 The need of having an SSL is very important in your website. Below are some common reasons why SSL certificate is needed.
Compliance with the new global website standards
To keep away warnings such as Not secure
Encryption of visitor's information
SSL enabled website improves traffic and search ranks 
Mobile features are activated
Boosting the website's security
Ensuring that confidence, trust and conversions are boosted in your website
Authentication helps you to differentiate yourself from competitors 
How to select the correct SSL/TSL certificate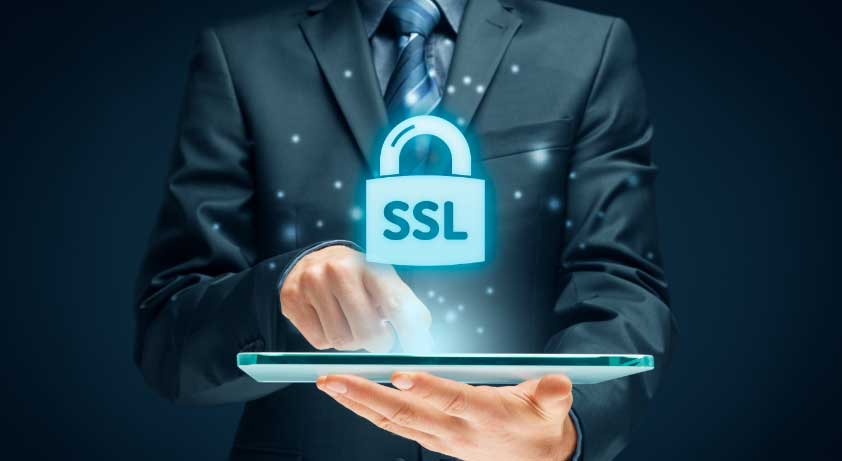 There are some questions that you need to answer to have the right certificate.
What do you need the SSL for?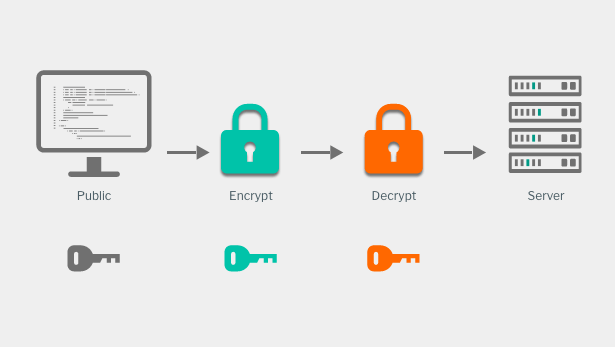 Solution 
The SSL you will get:
I need an SSL to: 
Solution
What to get
Secureity for one website?
Single-domain 
It secures one domain. 
(both versions for www and non-www.)
You will get the single-domain certificate available in OV, EV, and DV 
Site(s) with subdomains to protect?
Wildcard  
This is the wildcard option that secures one domain with several subdomains. (*.domain.com)
It is available in OV and DV formats for *.domain.com.
Defend many sites?
Multi-domain 
Protect up to 250 domains (zonat.net, site. org, yourstore.com)
Available in DV, OV, and EV versions. Management should be simplified. Spend less money 
Defend many websites and subdomains?
This is the multi-domain option that secures up to 250 domains. (ie: www.hosting.co.uk, *.site.com, .org.uk). 
It is available in OV and DV versions. It is extremely adaptable and easily managed.
What Are Your Options for SSLs?
You need to know that there are three authentication levels or basic options for learning SSL certificates. The authentication level of each certificate is determined by the visitor's trust and how the company is screened.
Different SSL Certificate Types
| | | | |
| --- | --- | --- | --- |
| Certificate Type  | Validation level | Advantages | Ideal for users who: |
| DV – Domain Validation Certificate | | It is good because sensitive and personal information are delivered securely by providing encryption. Changes in browser encryption practices are kept up to date. It is issued rapidly because it only validates domain ownership.  | Sites such as intranets, blogs, development servers, or information-request websites requiring less authentication and encryption, this type of certificate work excellently with them. |
| OV – Organization Validation | | It is better than the Domain validation, although it offers the same encryption. The difference between the two is that the visitor's confidence and trust are increased by validating the organization's identity, thus providing valid proof for the site operator. | If your websites require personal information like payment, login, or national identifiers from your visitors, this is a solid choice.  |
| EV – Extended Validated  | | This is the best type of validation certificate because the industry's most stringent authentication is delivered using standard authentication techniques. CA/ Browser Forum established this standard authentication technique. Visitors are given a maximum degree of confidence. | This type of certificate is perfect for banking, eCommerce, sites requiring sensitive and personal information, as well as sites that would like to build and increase their brand's trust.  |
How to Pick SSL for Your Website
SSLs must adhere to global standards. Thus, you need to determine the CA validation level before choosing the protection and SSL identify for your visitors. Below we will help identify your needs.
Basic SSL
Business SSL
Premium SSL
Validation
DV – Domain Validation
OV – Organization Validation
EV – Extended Validation
Validates
It validates the domain ownership.
In this, the ownership of a domain, the company's legitimate identity, and telephone authenticity are validated.
In this type of validation, the company's legitimate identity, domain ownership, telephone authenticity, and physical address are verified and validated.
Prominent trust indicator
A padlock plus HTTTPS
A padlock plus HTTPS
Ownership domain and company's detail on the certificate
Site seal certification
It is static

It is dynamic
It contains certificate details and company's name

It is dynamic
It contains certificate details and company's name

Other advantages
Provision of a warranty
Support is guaranteed

Provision of customer services
Risks are reduced
There is provision of CA Audit trial
Provision of a warranty
Anti-phishing.

Transparency is provided fully
Visitor's trust and confidence is increased
Provision of customer service
Reduction of cart abandonment
Anti-phishing.
Provision of a warranty
Conversion is increased

Caters to needs

Only caters for encryption

Encryption only
Financially supported

Caters for maximum validation
Financial data and credit card encryption
Conversions boosting
Trust increment
Gives protection a reputation

Best Fits
DV is best for internal, blogs, personal, or websites that do not require customer data. 
OV is best for websites used for small businesses that do not require eCommerce
EV is best for financial sectors, national, global, or Ecommerce websites.
Warranty coverage
Coverage up to $10,000 
Typically, up to $1,750,000 
Typically, up to $2,000,000 
What SSL Term Length Do I Require?
The maximum life of an SSL certificate is one year (398 days). These certificates:
They comply to industry standards therefore there include 256-bit encryption
The connection between the server and the browser is securely encrypted 
 Domain ownership are checked and validated 
Next to the page URL a padlock and HTTPS are shown in the browser bar
How to install your SSL certificate
We've set up a quick video showing the standard way to install a DV SSL certificate. Watch the tutorial below to learn the steps or use this support article.
Finally
The changing part of online security is the SSL certificate; thus, it is dynamic. To ensure that your goals and objectives are achieved, you need not worry because MonsterHost is a trusted adviser. If you have any questions, you can book a free consultation or contact our SSL specialist to ensure that you get the right solution for your website.