Whether it's for your website or email, domain names are very important. Domain names are the means by which a person can find your business on the internet. After setting up a website, we often don't think about the fact that it's not just the site itself that needs to be secure, but measures also need to be taken towards domain protection. Why? Because there are many nefarious actors out there who might try to steal or co-opt your precious domain.
10 Steps to a more secure domain name
Check out these tips to ensure that you have secure domains.
1. Register the domain in your name or the company's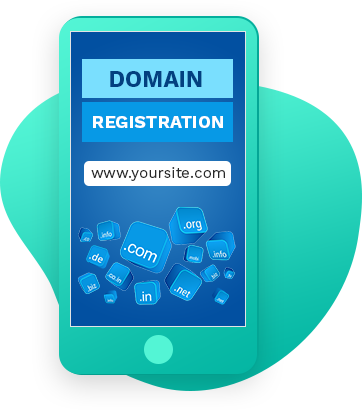 If you don't directly handle your IT matters, you may not stop to pay attention to whose name your domain is being registered to. Ensure that it is registered in the company's name or in your own name. If it is somehow registered to an employee, the employee could end up taking your domain name with them if they leave.
2. Limit Access To Your Domain
Having too many people with access to your domain is asking for trouble. Multiple people with access to your domain opens you up to more vulnerability — especially if they don't practice good internet security. For domain protection, keep access to yourself or only a few trusted, responsible personnel or partners.
3. Use WHOIS Protection
WHOIS is a database tool used to access the contact information of a domain owner. This is possible because the information is required to be public by law. Registrars, however, can offer domain privacy services that help to protect that information from being accessed through WHOIS. Registering your domain in your company's name is also a good idea to help protect your personal information.
4. Activate Registrar-lock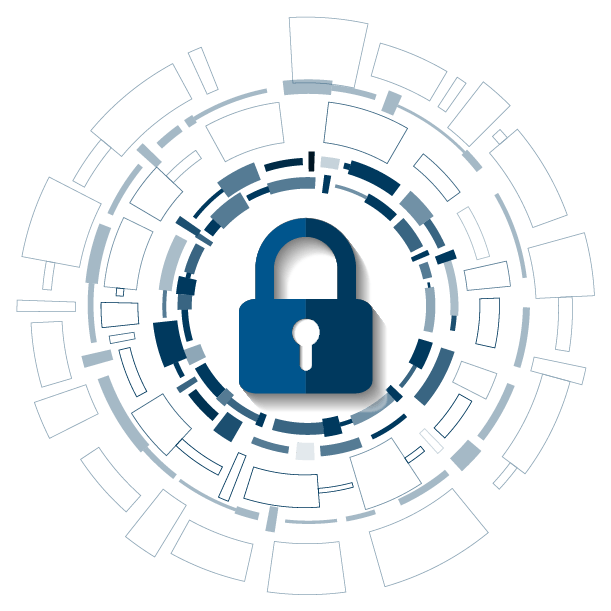 Registrar-lock is a feature of domain registrars that prevents any unauthorized changes to your domain name, including transfers, deletion, and changes to the contact information registered for that domain. However, domain name renewal is still possible when registrar-lock is activated. Maintaining secure domains means making sure registrar-lock is always activated,
5. Use Two-factor Authentication
Two-factor authentication makes everything more secure. Many registrars offer two-factor authentication as a security measure. This means that even if a hacker manages to gain access to your login credentials for your domain registrar, they won't be able to access your account unless they have access to the second level of security.
6. Use a domain monitoring service
There are domain protection services that you can pay to monitor the security of your domain name. These services can alert you to any changes made to your domain such as deactivating registrar-lock, pending transfers, name server changes and WHOIS information changes .
7. Regular Registrar Check-ups
If paying for a monitoring service is out of the question for you, you should definitely regularly log into and check up on your domain name in your registrar account. You do this just to make sure everything is in order and that there have been no unauthorized access or changes.
After registering a domain, people often don't think to go back and check on their registrar unless they are planning to make some major changes — such as a transfer. Setting a schedule or reminder to check up on your registrar every month or so could end up saving you from a world of trouble.
8. Stay on Top of Renewal
After registering your domain name with a registrar, you typically have to renew the domain name yearly to keep it active. If you forget to renew your domain name, or if your payment method is declined upon auto renewal, you run the risk of losing your domain name.
Get ahead of renewals by paying for your domain in advance or ensuring that you set reminders for the renewal time. As a rule of thumb, always keep your payment information up to date.
If you let your domain expire, after some time, you could lose it. It would then be pretty difficult for you to get it back. Worse, someone could purchase that domain to use for themselves or to charge you a hefty fee to return it.
9. Maintain Good Password Hygiene
This should really go without saying but ensure that your passwords are secure! Use strong passwords that don't involve words that hackers could easily guess or find out. Avoid using keywords from your domain or company that can be guessed.
Use a highly secure password — uppercase, lowercase, special characters and all.
This practice makes it more difficult for hackers to crack. Also, avoid using the same passwords for multiple different accounts, especially those associated with your website. If hackers manage to get hold of a password, they won't be able to use that same one for your domain registrar or other services.
10. Practice General Online Security
Often the theft of a domain name begins with hackers gaining access to your information. They could possible enter via a phishing email, weak login password or from unsecured computers and servers. Ensure that you practice good internet security by securing your emails and using firewall, anti-virus and spyware services. This way, you'll secure the information on computers and servers from hackers. Be vigilant when browsing websites.
You can also use an SEO tool to optimize your website and fix issues that can later be used as a backdoor to compromise your site.
Conclusion
It's not just important to pay for and register a domain name. Today, you also have to put some effort into domain protection. Following these best-practices for maintaining secure domains now will ensure that losing your domain will not be an issue. For further domain name tips and best practices check our blog or ask our expert support team.