An email is one the main way that businesses communicate with employees, stakeholder and customers.  This is why almost everyone from students to grandparents has a webmail address.  A webmail is oftentimes free accounts for emails from a website.
When you use our website builder, you are guaranteed a free domain name registration. By registering a domain name with us or utilising one of our web hosting plans, you get access to cPanel control panel. It is through cPanel that you set up your webmail.
There are several ways you can access your webmail, and you will learn about a few of them today. However, it is important that if you either have webmail configured already or you at least know how to. This is because configuring webmail and accessing it afterwards involve different steps. In case you are in the group of persons who don't know how to configure webmail, we've got you. Check out the simple steps below.
Webmail Configuration
Follow the path below to set up your webmail account from within the cPanel control panel:
Login to your Client Area
Select 'Products and Services'
Choose the hosting plan you want to add webmail to
In your dashboard, select 'Quick Shortcuts'
Select 'Email Accounts' (usually the first option)
Choose webmail of choice (options are Horde and RoundCube)
Enter the required security information to create the webmail accountYou should find an email waiting for you. This is a multipurpose email. It shows you now have a webmail account. More importantly, it should contain information that will help you access your webmail account remotely henceforth.


Accessing your Webmail

As stated above, there are a few ways to access your webmail, and we will be looking at three of them.

You can access your webmail:

From within cPanel – handy if you have more than one webmail accounts linked to the same website

Through your website's URL
Using port 2096
1. Accessing your webmail from within cPanel
Web hosting plans come with a minimum of 10 email addresses, so this might be a good option to start with.
From within your cPanel account, find and click the 'Email Accounts' icon located under the 'Email' tab, or by typing 'E M A I L' into the search bar provided
On the new screen is another section also titled 'Email Accounts' that displays all the email addresses you have set up on this particular domain name registration platform.
Find the email address that you are trying to access
Beside it is a menu button titled 'More'; click to open the drop-down menu list
Click on the option 'Access Webmail'You will now be taken to your email account.


2. Domain name registration direct access to webmail

This might be everyone's favourite option.

Open your favourite web browser

In the URL field, enter your registered domain name followed by a forward slash and the word 'webmail'

It should look something like this: www.domainnameregistration.co.uk/webmail

This takes you directly to the webmail login page of cPanel

It is important that you enter the domain of your email address and not just the 'local part'. In other words, it should look something like this: [email protected]

Finally, click on the 'Login' button


3. Using cPanel's port 2096 to access your webmail

A few pointers before we proceed:

If you know the IP address affiliated with your domain name registration, you can use it in this method to access webmail. If you do not, do not worry; it is not a necessity.

In addition to the registered domain name (or IP address), the address must include: the 'https' extension protocol, a colon, and the port number 2096

Example using domain name registration: https://dandylionszoo.com:2096

Example using IP address: https://127.0.0.1:2096


Caution:

Please replace the information in the examples with your personal details

Either will take you to the webmail login so it is necessary to use only one (either domain name or IP address)
Using port 2095 will also grant you access to webmail, but is not considered secure
Ports 2095 and 2096 will only allow you access to webmail if they are not blocked


Steps using port 2096

Again, you will need a handy-dandy web browser open and rearing to go

Enter either the domain name registration or IP address format
Fill in the requested security information at login
Safety Advice When Accessing Webmail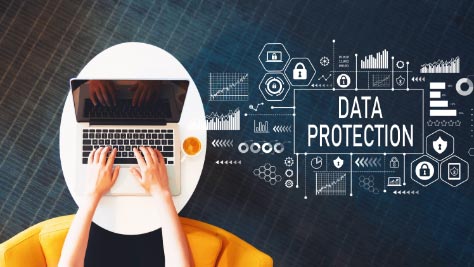 Always ensure you use Hypertext Transfer Protocol Secure (HTTPS) when logging into any of your accounts. This provides you with an additional layer of security.
At domain name registration (and similar instances), use strong passwords to create security login information. Password generators can help, as well as password managers to store multiple passwords.
Do not share your passwords with anyone. If you have multiple email accounts for the same website, ensure permissions are enabled so that access is guided accordingly. This can be done through the 'Administrator' account.


Conclusion

Whether you use one of our web hosting packages, or our website builder; whether you complete your domain name search by registering a new domain name or transferring your current one, you will be able to create webmail accounts. There are several ways you can access these accounts, and today you learned three. Whichever you choose, remember to always engage security protocols.