As a budding business owner, you're looking to launch your website and might be in need someone technically savvy and well trained to build your website. But where do you begin? Do you need a web developer or a web designer? While they may sound similar, web design and web development vastly differ. The main differences can be found in the way both fields work.
This article will breakdown the subtle differences between web design and web development and how web developers and web designers are similar but carry out different tasks. We'll also show you have you can be your web designer and build a website from scratch in minutes.
How Is Web Development and Web Design Similar?
An individual can be both a web developer and a web designer, however, in most cases, a person will choose to be one or the other. Both a web designer and web developer have the know-how to create a website for any type of business or niche.
In many cases, a website project has two different people working together, where one works on the development side and the other works on designing. For both, what they share in common are websites.
The choice to pursue a career in web development or web design rests solely on personal preference between coding or designing web layouts. Next, we'll take a look at how web development and web design are different and how they can work together to produce beautiful websites.
What Is the Role of a Web Developer?
Web development concerns building websites from the ground up. What this means is a web developer uses a lot of custom code to build out a website from nothing. A web developer employs multiple coding languages to create custom websites to suit the customers' needs. The work of a web developer is carried out on the backend of a website.
Web developers aren't concerned about design features like what colors, fonts or styles to use. They usually get information of that nature from the brand strategist or the web designer. Once they have that information, they can insert it into the coding of the website.
Designing the user experience (UX) is done by the web designer and the developer together to create a cohesive experience for the end-user by setting up the framework for the web developer to construct the website.
What Is the Role of a Web Designer?
When it comes to the front-end of a website project a web designer is a person responsible. Web designers are more visually orientated than their web developer counterparts. For the most part, a web designer is also a graphic artist or designer. A web designer should, and in most cases, has a minimum knowledge of web coding but it's not a necessity.
At a web design firm, a designer would not need to touch the code at all because there would be a web developer on the project as well. In the same way, a web developer has involved in the UX design a web designer is a part of the UIX design. Because the user interface experience is more visual and not much about the framework a designer is needed.
Creating websites nowadays is easier than ever for web designers. Especially with easy site builders with drag and drop elements, you can use to build a beautiful, responsive website from scratch.
How do They Work Together?
While web developers and web designers can work on projects together it doesn't always happen. It depends on the specific needs of the clients; the size of the website and how much design or development is needed. Some firms have premade templates that only need some tweaking from a brand perspective where the design is concerned.
When a client comes in for a custom project then the web developer and web designer would have to work together to complete it. The web developer focuses on building the coding for the website and the designer works with the client and brand strategist, as we've said earlier, to flesh out the look and feel of the website.
For example, a customer that wants a site with a lot of animation and interaction, or a custom design for an e-commerce store with granular UX design and omnichannel integrations. For websites of that scale, the UID designer and web designer will work in conjunction to create the face of the site.
After the visuals are complete, the UX designer and web developer will build the site with the code languages best suited to the website's purpose and can be a mix of HTML, CSS, JavaScript and perhaps more specific languages like python and ruby on rails.
With the Easy Site Builder, Anyone Can Be a Web Designer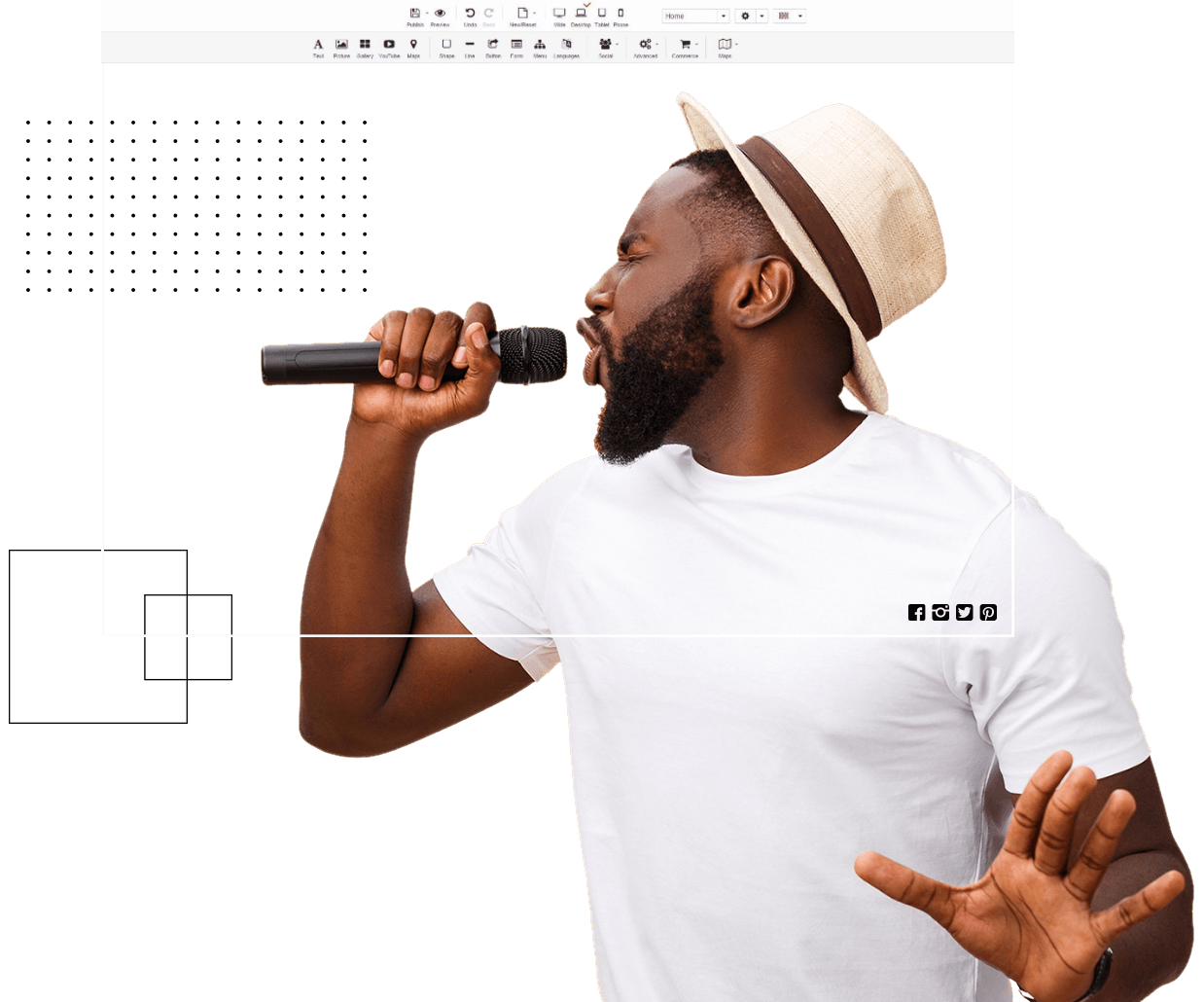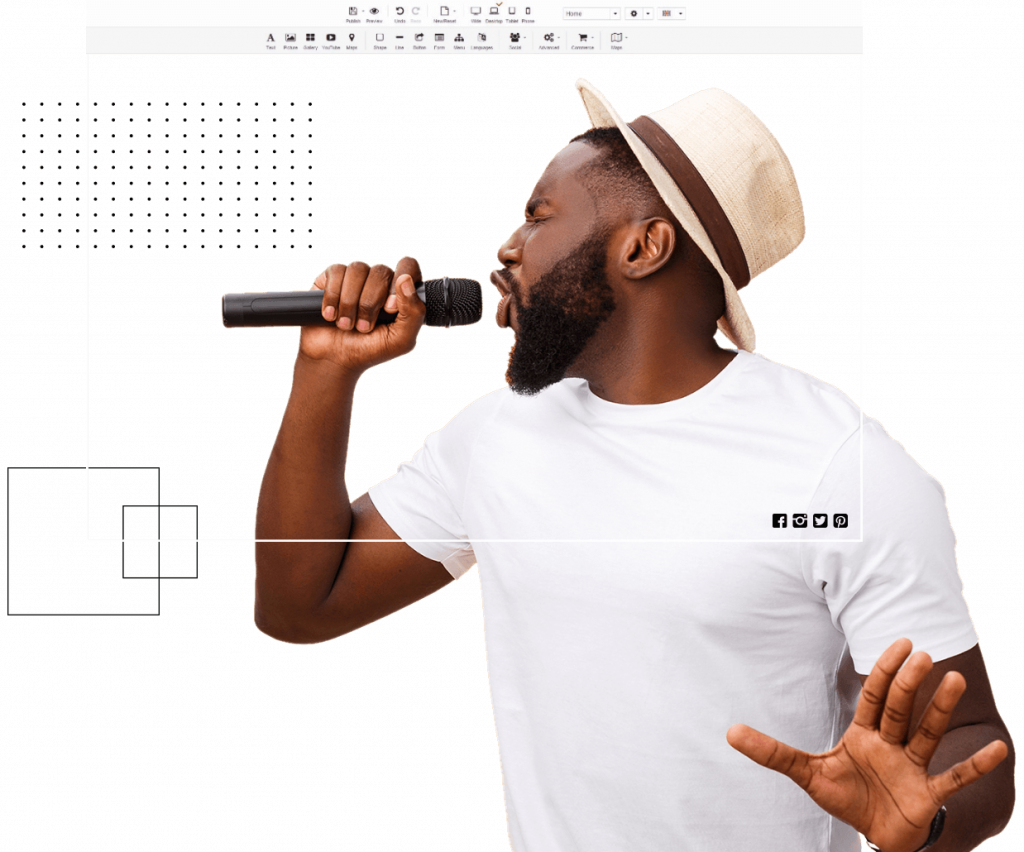 You don't have to break the bank and hire a web developer and web designer to create a functional, responsive, elegant, and UX centered website. You can be a web designer and create a beautiful website fast and easy with the easy site builder.
With over 200 templates at your disposal, you can customize and add features, change colors to suit your brand and launch a website in hours. If none of the templates suits your fancy, no problem, simply drag and drop elements to create a website quick and easy without needed to do any coding.
The great thing about using the easy site builder is that it simplifies and expedites the creation process. You can even import a website and edit in the easy to use drag and drop editor.
The Take-Away
You've learned the subtle differences between web designers and web developers and also found that it is easy to be a web designer yourself these days with the use of an easy site builder. Now you don't have to hire a design firm to create stunning, responsive and user-friendly websites. You can do it yourself, fully equipped with your brand focus in mind. Try the easy site builder today and launch your website in no time.