Nowadays, a web designer has to create distinctive and valuable websites using creative intuition. And, owing to the strength of today's software, we have all of the tools we need to make even the most unbelievable concepts a reality. However, being a web designer requires a tremendous amount of workload. Brands entrust us with creating websites that help them make a good first image on their customers and increase conversion rates. And, as a novice, you're certain to have a lot of them.
You want to know, among other things, what aspects a site should have, how to give a pleasant user experience, which style is ideal, which features you should not ignore, and which design tools to utilize. The significant part you play in the website creation process might leave you feeling overwhelmed and unsure how to apply your abilities best to assist a company that has engaged you.
We'll go over some of the essential website design tips for beginners in this post. Even if you have some prior web design expertise, this article may be helpful if you ever get stuck.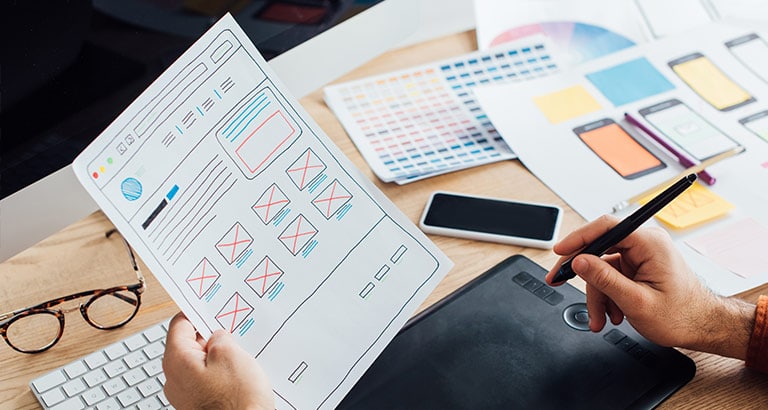 Importance of Web Design
One of the key elements for evaluating the trustworthiness of a firm is web design. It impacts website conversions, growth rates and general web performance directly. The way you build your website will determine whether or not your viewers will enjoy it. You can easily make a positive initial impact on your viewers and target audience if you have an attractive website.
However, if your website is poorly built, you will not be able to expand your business or achieve marketing goals. Visitors are seldom impressed by a website that is poorly designed. If a person can't simply move between your online pages, they'll go to another well-designed site. In a nutshell, anytime you create a website, remember these best tips for web design to keep your viewer interested.
Are you looking for the finest web design tips?
If you've answered yes, then we congratulate you on making an excellent selection. Here we can give you the best tips for web design and help you create your own website from start to finish assisting you with everything you need to know. Let's get started!
10 design tips to take your skills up a notch
Below is the list of the top 10 tips for good website design:
1. Look for other Design as Inspiration
When you first begin your job as a web designer, there may be issues if you leap into a project right away. There are a few things to consider that are unexpected. That is, you have no idea where or how to begin your web design profession.
You should be more selective in the assistance you provide to others. You won't apply after seeing their project, but look over their portfolios and think about what you appreciate about them or their work. Is there anything you'd like to do better next time? What about the use of appearance? When you consider all of these factors, your imagination will undoubtedly begin, and you will most likely feel motivated to return to your project.
Yourwebsite, Ownwebsite, and Monstehost Builder are among the most fabulous websites that comes with some fantastic ideas for web design. Examine them in depth to find eye-catching, high-quality material.
2. Selecting the Best Web Design Software
It's challenging to know which tools to employ to get the desired outcome when you're fresh to any sector of work. There is rarely an all-in-one strategy, and web development is no exception. There are countless feature-rich programming options available in the market, but Adobe is perhaps the most renowned. We've included it since most designers are already accustomed to and have exploited it in the past.
However, if you're beginning from blank and have never used design tools before, then Figma, Sketch, or Adobe XD are the best options. These three are much more web-design-oriented than Photoshop and will undoubtedly make your life simpler. And you're not limited to adopting just one. To develop unique and appealing websites, it is often better to integrate the capabilities of various software applications.
You might even want to build on pre-made templates which come with advance coding capabilities. Take a look a closer look at the drag-and-drop capabilities of this easy site builder. You can shift blocks to suit your design and finish your entire site in record time.
3. Examine Various Types of Web Design
As a beginner, you may feel pressed to develop your own personal style—something to keep you apart from others. However, you should be aware that creating a distinct visual style cannot be accomplished quickly. It's pointless to damage yourself with it so early in your profession (or ever really). Your style will emerge spontaneously with time and practice. It would be best if you experimented with various techniques to figure out what you enjoy and why.
Depending on the demands of a project and the brand we're working with, our styles will unavoidably need to alter. So, while you're looking through the portfolios of different designers, pick one of your favorites. Then start working on it. And if you ever feel that the design you choose is no longer exciting, alter it! Never stop investigating, and don't hesitate to experiment with different approaches and styles in your work.
4. Understand the 'Fundamentals of Web Design'
Beautiful and practical designs need planning and study. There are several considerations to bear in mind, such as the client for whom you are developing the project or the color scheme that will perfectly match the company with which you are collaborating. You must also consider the design layouts, responsive grids, font, events, and artwork that will be used in a project.
Several publications on the web teach the fundamental concepts of web design, but we recommend beginning with Google's Material Design. Despite the fact that this website focuses on Google's own design, it gives a detailed description of the components to consider while building your own.
Webflow and Smashing Magazine are two other excellent tools available on the internet. Remember to have a look at all of them to verify that your project is effective, logical, and fits your customer's demands.
5. Be careful about Typography
Typography is a tool for conveying a message in a project. In certain situations, this tool will have a significant influence on your ongoing project. You have to keep the particular thing in mind while using this tool. Such as what fonts will appear in your design will be determined by their size, color, and weight because it may provide structure to your layout in several ways.
So, all you have to do is ensure that the font matches the prominent images in your design. This validates the goal of any website. For instance, suppose a website specializes in handcrafted, beautiful items. Then you must close the same view of the typefaces with it. Frequently, you will be required to utilize multiple fonts for each design at some phase.
6. Keep things simple and clean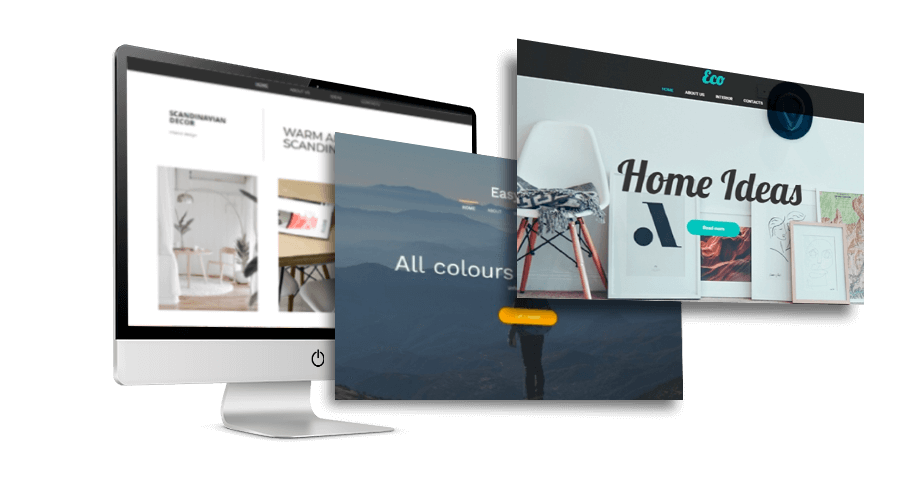 To build a good website, the thumb rule is to make it as clean and basic as feasible. Factually, a simple website design is superior to a complicated one. Many individuals believe that combining too many components with a complex design may create a tremendous website. Unfortunately, that is not the case. A complicated design will never attract your viewers. Your visitors will never enjoy your website if it is visually complicated. Moreover, No matter how attractive your stuff is, if customers can't simply navigate a website and find what they're looking for, they won't buy.
On the other hand, a primary and clean website can draw in visitors and keep them interested. Moreover, this will reduce distractions, allowing your audience to focus only on the content. The best trick is to start small and build up to a sensual work of art. Think about every aspect of your website's design and how it works. Keep your work basic and devoid of unnecessary complexities. It is characteristic of designs that significantly impact consumers and obtain the best conversion rates.
7. Don't second-guess yourself
Simply begin developing once you've mastered all of the fundamentals. As previously said, you should try out several ideas and glance at other designers' art until you discover one you like. You might even be able to re-create some of your best design. This is an excellent practice for novices because you already know how the final result should appear, and it's up to you to duplicate it.
Of course, you shouldn't claim credit for that effort. This type of workout is only for the purpose of sharpening your abilities. The more you work on these projects, the more confident you'll get, and you'll soon be able to create your own design from the start.
8. Obtain feedback and use what you've learned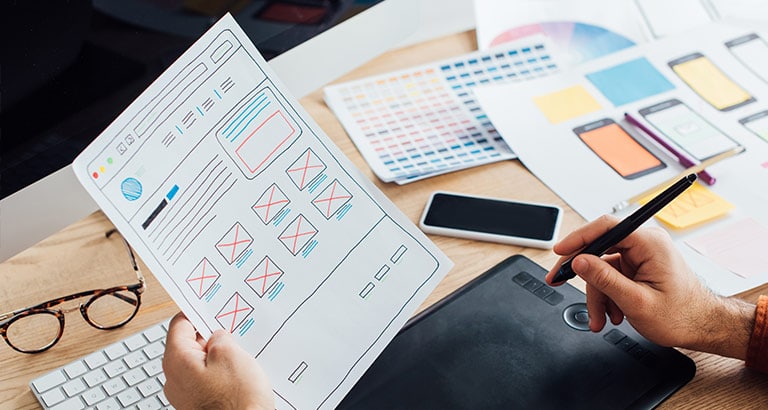 Receiving feedback from individuals whose opinions you admire can help you improve your project. You'll be able to produce a more decisive result if you know how people feel about it and whether or not they find it straightforward. Furthermore, critical thinking may assist you in improving a product and growing as a designer.
So don't be scared to seek out the advice of others. Test your project by more experienced designers and regular users to obtain professional feedback and better understand how your product will appeal to people.
Don't get discouraged if you receive some unfavorable feedback.
Instead of ignoring them, Use them as a road-map to help you build your talents and inspire you to produce even more exciting things in the future. Fabricio Teixeira has written a fantastic post that will assist you better analyze and handle comments.
9. Do not quit learning
There are always methods to improve, new talents to master, and strategies to find, no matter how mastered you are. Your education has no bounds. So, no matter what, you must constantly learn to keep learning. Regardless of how much experience you have in web design, the elements that help you grow continuously learn new abilities and discover new approaches to perfect you. Designers who inspire you are all around you. As a result, several web resources cover a wide range of web design topics.
Taking a course online to acquire new design skills like UI design, UX design, E-Commerce web design, or improving existing abilities is always a brilliant idea.
If you'd like to study from the textbook, then UI design is the best option because it can give you a bundle of practical website design tips in the form of a book. Finally, YouTube has several excellent video channels, like web Design tips courses, Unfold, and UI Design.
10. Have a good time
Make sure you must have fun at your work. Thus, you'll constantly be motivated to try new things and grow your company. There are numerous websites on the internet that allow you to test and improve your eye for minute details. Can't Unsee and UX Academy are both fantastic interactive resources. This will aid in the development of your web design abilities as well as allowing you to see things from a new angle.
Bottom Line
In short, we've put together the above guide that describes crystal clear web design tips and explanations about the fundamental aspects of effective web design in order to create your own website design. So go ahead and start designing. Don't be scared to examine numerous tools and methods, experiment with new approaches, play with elements and modify their look as many times as you like until you're pleased with what you see.
Follow above tips for good website design and work your way up until you've figured everything out. Never stop studying and working on refining your talents. Maintain an open approach to honest feedback; as a consequence, you'll develop as a web designer. Above all, have fun and begin developing fascinating, practical, and simple-to-browse websites. Start your very own website now with expert-design and fun templates on monsterhost.com.