When it comes to business in the modern digital age having a website is an essential step for business success—especially when you consider 70-80% of potential customers venture online before visiting a traditional brick and mortar business or before making a purchase. If you want to emerge as a leader in your field then having a website is an integral part of getting you there.
In days past, the thought of building a website may have been enough to break you out into a cold sweat, however, nowadays it's easier than ever to build a beautiful, functional, and responsive website. We recommend the use of an easy website builder or a content management system (CMS). The former is a dream for those who are less technically inclined with little to no web designing experience, while the latter possibly requires a bit of coding knowledge.
While their equally great options, setting up a website can be slightly different depending on which medium you use and your overall website building experience. Not to worry we are here to offer you the necessary steps to do it. Establishing your business's online presence has been made easier than ever and we'll equip you with the necessary tools to bring your online vision to life. In this article, we will outline how to make your website and helpful tips, tricks and how to launch your business. Let's dive in!
Before You Build Your Site
Before building out your website, there are several things you need to consider and decide on. Curb your enthusiasm and bunker down into the planning stage to save you any trouble down the line. A great business website starts with an excellent foundation. Below, we've outlined some key elements you need to consider before you go through the creative process.
1. Determine the main purpose of your website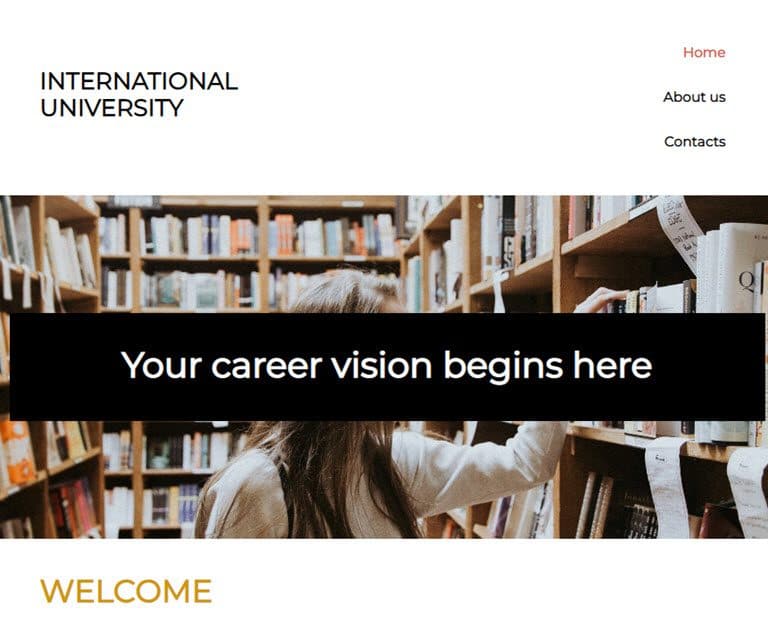 Answer this first question, why do you want to build a website? While an obvious question, this is the most essential one of all. Websites can fulfill any purpose therefore knowing what your website's purpose is beforehand will help you provide an excellent customer experience. Consider going to a Thai restaurant expecting to eat Mexican food but only to get served Italian instead. It works the same for websites.
Your customers are going to have certain expectations and it is the job of your website to meet them. It doesn't matter if you use your website to sell goods and services, or just provide information about your business, knowing the purpose beforehand makes it easier to build your website with its purpose in mind; a website that will effortlessly meet your customers' expectations.
2. Identify your target audience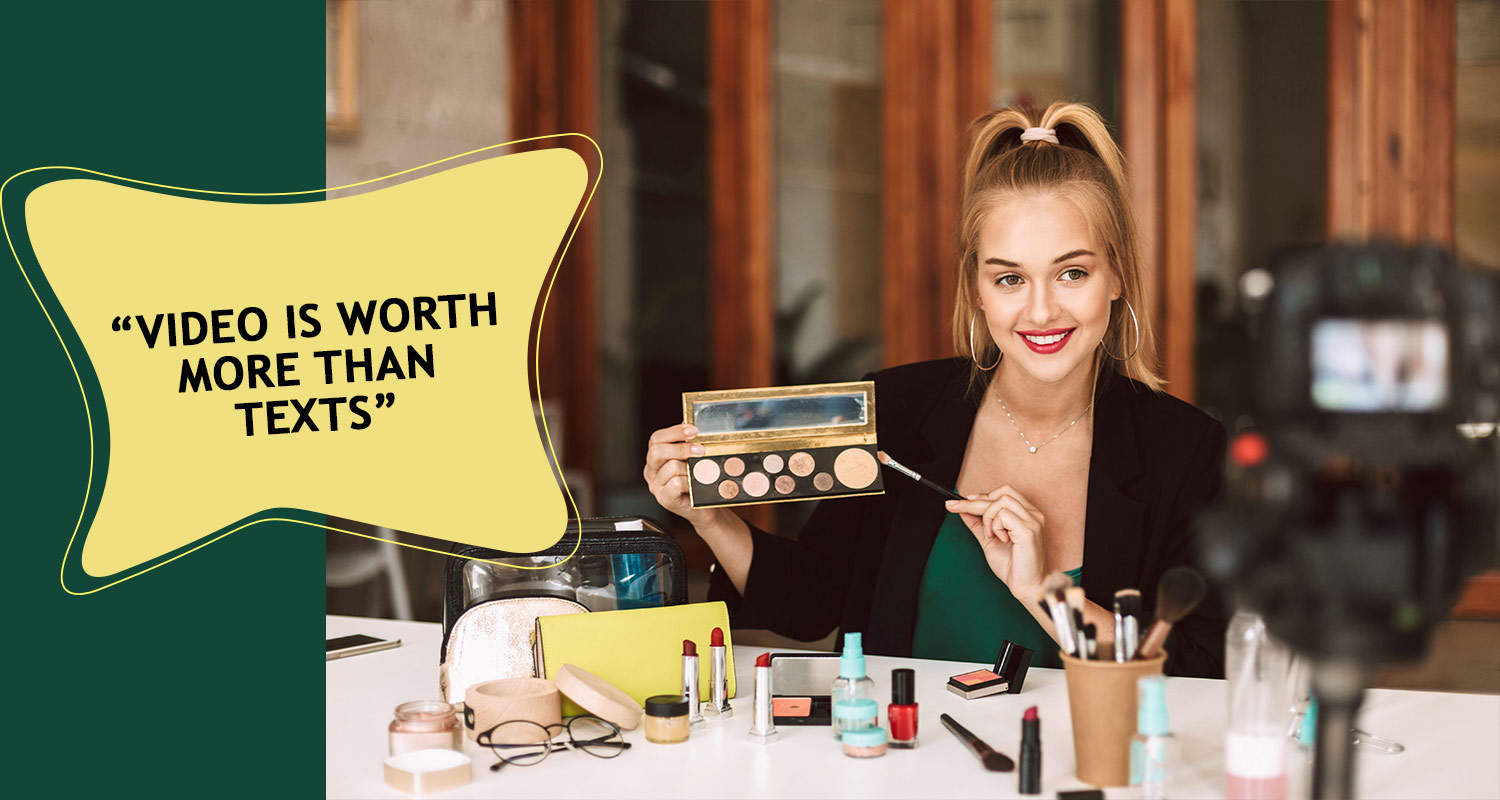 When setting up a website, it's not common for a company to target various types of users— for each industry, there is always a specific person a business would target their products, marketing, and website towards.
Knowing your target audience from the onset is super helpful when it comes to tailoring your web design to suit your audience. Your particular demographic has an impact on how you present your brand messaging, web copy, video and the images you place on your website. Setting up your website is made easier when you know who you are setting it up for.
3. Create your budget
One of the things you should consider during the planning stage of setting up your website is to decide how much money you are willing to allocate toward the costs. You can spend time planning the perfect website only to find out its way out of your budget. The cost involved in creating your website includes paying monthly for hosting, buying a domain, paying for a website template or web developer, or a website builder. Everything you need to launch your website can usually be made monthly so you can set a budget for that ahead of time. Our advice is to opt for a hosting provider that is a one-stop shop to keep costs lower and in one place.
4. Research your competition
Naturally, there are going to be companies online that are within your niche. Researching your competition better prepares you to create your website. You can look at their websites and even companies outside of your niche to see what you like and what you can incorporate into your website.
5. Prepare your content ahead of time
While this may sound strange and out of order, preparing content in advance before you build your website is easier than doing it after. Take the time to craft your content and web copy before you build your platform makes the process come together more smoothly. It's an efficient way of doing things and what's more, is your content can influence your design process as well.
Using a Website Maker versus WordPress to Create Your Website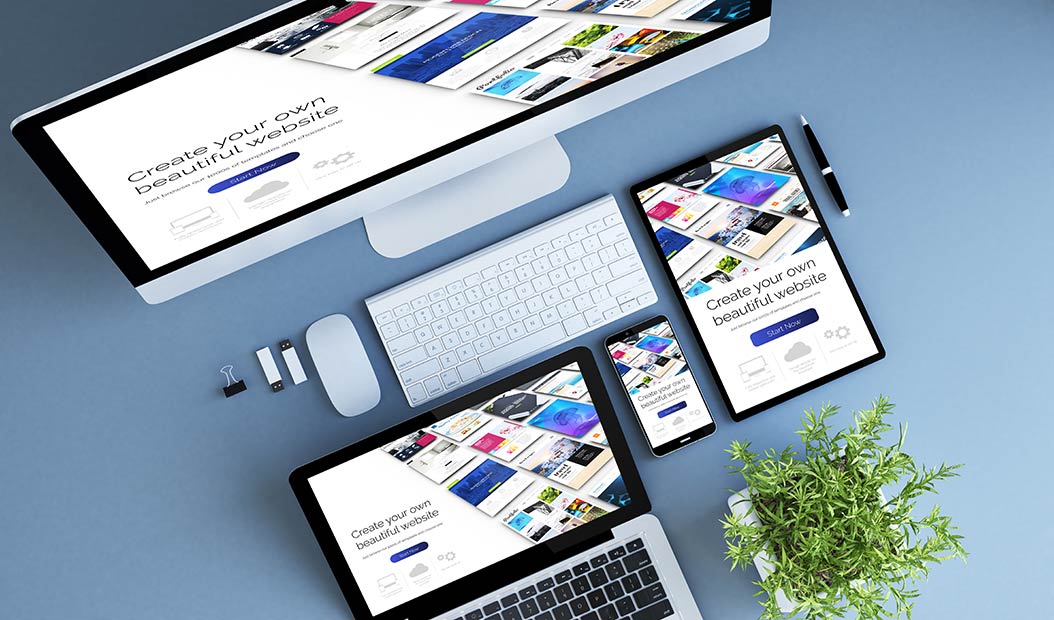 Now that you've done the necessary planning for your website it is time to make a big decision: do you use a website maker to create your site or WordPress?
Let's break down the differences between both options before you decide on whether to build with a website builder or use WordPress. While both options result in a beautiful website, the skills needed to complete a website are different depending on which route you choose.
Using a website builder is easy and mostly never requires any knowledge of coding. Typically, they come with an array of templates to choose from that cover all the tricky tech bits, some are as easy as drag and drop and include hosting and web security. However, they can have their limitations.
| | |
| --- | --- |
| Website Builder Pros | Website Builder Cons |
| User-friendly platforms. Built with the beginner in mind these platforms have a simple learning curve. Simple and easy with drag and drop technology and tutorials built-in. | Creativity is restricted. While templates help beginners get a website up and running, they can restrict real creative flow resulting in a website that isn't as unique. |
| Coding isn't a requirement. You don't need to be a web developer or technically savvy to build a beautiful and responsive site. With attractive templates that are easily edited, you can have a website in no time with zero experience. | Can get a little pricey. Depending on the platform website builders can add up the more intricate the website elements you use. |
| Some have free plans or free trials. Some include a free trial which is a great way for you to build out your site and see what works before you opt-in. | You may eventually outgrow your site. As your business grows and you create more content you may outgrow your original site and need to upgrade to a more robust platform. |
| Great technical support. They usually include a great support team that you can call 24/7/365 to help troubleshoot any issues you may encounter. | Changing platforms might be complicated. If for any reason you want to change website builders, you'll have to rebuild your site from scratch. |
| Easy quick setup. Usually, a great way to have a website up in running in no time at all especially with all the premade templates included. | |
WordPress.org is an open-source platform so you'll need to be well versed in code to create your business website. However, creatively there are more possibilities granted you have the technical know-how.
| | |
| --- | --- |
| WordPress Pros | WordPress Cons |
| Customization is unlimited. You have free reign to customize your website and design it to suit your needs. | Not user-friendly. WordPress is not suited for beginners with no technical knowledge. You will need to coding to make your website uniquely yours. |
| Availability of over 50,000 plugins. You have an array of website plugins to extend and enhance the functionality of your website. | Deceptive pricing. With WordPress, everything looks free because it's an open-source CMS but there are costs! You have to buy hosting, a domain, security and monitoring tools, plugins, and more which can drive costs high. |
| You have complete control. Every decision is up to you where your website is concerned, from the design to hosting. | No dedicated technical support. When it comes to troubleshooting errors, you're on your own. |
| No third-party ads. | You're fully accountable. You're responsible for security, completing updates and running backups, and anything else that goes wrong. |
| Popular tried and tested software. WordPress is the most popular CMS on the internet and is a reliable way to build a professional website. | |
We've given you a lot to think of but the major takeaway here is that both platforms can help you build a branded website you are proud of. The one you choose for your business is entirely up to you, and the level of technical knowledge you have— but for the rest of this tutorial we'll break down the steps for starting a website with a website maker.
Using a Website Builder
Step 1: Get a domain Name
To launch your website, you're going to need a domain name. This is the address that your potential customers will type in when trying to access your site online. A domain name should be short, catchy, and memorable. It should speak to your brand identity and further your brand's awareness. Take some time to brainstorm a domain name and keep it 16 characters or less, pro-tip is to use your company name as your domain name. Next, you want to complete a domain name search to ensure your domain is available to be registered with a registrar. You can complete this search using the same website you've decided to register your domain with. At Yourwebsite, we offer a free domain name with our annual site-builder plan.
Step 2: Choose a website builder
This is the most important decision you will make when it comes to building your website with a website maker or builder. Different businesses will require different things from their website and so you should pick a solution that offers you everything you need to launch your website fast. Choose a website builder that includes a free domain, drag and drop elements, a plethora of easily customizable website templates, and robust hosting included. Naturally, we think you should choose Yourwebsite as the website builder of choice. We have everything you need to get your professional website up and running. Once you've signed up at Yourwebsite you can begin building out your website.
Step 3: Pick your website template
Now that you've chosen your website build you need to choose your template. Yourwebsite has over 200 templates to choose from. This will be the foundation of your website's design. All of our templates are completely customizable and if you flex your creativity you can end up with something completely different from the base you started with. Remember to tailor your website to your business's needs.
When choosing your design start with a template that best resembles what you want your website to look like. Filter, templates by industry to get templates that suit your business needs and purpose. Industry-specific templates will help you design a website that meets your user expectations.
While browsing templates you can preview each one before you decide. When you've decided simply begin editing the template to suit your needs. You can click preview at any time to see how your website is taking shape.
Additionally, we suggest looking beyond superficial details like colors, fonts, and stock images. Instead, focus your attention on the overall structure of the website, layout of the web pages the general design elements. Make sure the template matches your business' brand identity.
Step 4: Add your content
Now that you've settled on your template you can begin customizing it and adding the content for your website. At this stage, you can add extra web pages or as many sections as you need. Using a website builder makes this part of the process much easier.
When it comes to your website there are certain content pages your users will be expecting, especially to learn more about your business and brand. We've outlined the most important pages you need to include in your content. All businesses require the following content pages on their website:
A strong homepage
An About Us page that is informative
A visible Contact Us page
Additionally, many businesses may require other important pages like a services/products page and a blog for consistently new content.
Step 5: Optimize for Search Engines
This is an important step while building your website because the ultimate goal is for it to be seen on the internet and easily found when typing in keywords. With Yourwebsite you can add-on SEO tools to ensure that your website is visible to visitors searching online.
To Wrap up
We've given you a lot to think about in this tutorial on how to make your website. With Yourwebsite we make these simple and include everything you need to launch a professionally built website that is responsive and easily accessed on the internet. Visit us today and browse our template gallery and get started on your new business website. Not sure what's right for you? Ask our support team for expert tips and a tailored solution for your online project.