This is the best time to own a company. It is the era where marketing your business to the whole world has never been easier. All thanks to the advancement of technology and particularly social media. It has opened up the world to global marketing and interactions. A marketing strategy is one of the most crucial steps in successfully promoting your brand.
Regardless of the business you operate, the goal is the same – to expand and become profitable. In order to do this you need the right marketing tools to promote your business. The best and most efficient marketing tools exist online through social media.
Start By Creating A Website
There is one thing you should do before you start your social media journey to market your brand. That is create a website if you do not already have one. This is where you will share your social media handles. Invest in building a stunning, professional website that reflects your company's brand and goals.
Engage your visitors and attract more customers by creating valuable well-written content that promotes your company's products and/or services. Add a blog to your website to provide new customers with all the basic information about your company and your products and/or services. Be sure to use a web hosting provider that offers you the best service for your needs.
Once you have done all of this or you already had a website it is time to start promoting your business via social media.
Reasons Why Social Media Is A Wise Move
Social platforms help to connect you and your customers, increase brand awareness and improve your leads and sales. According to Hootsuite, the number of persons using social media around the world has increased by more than 280 million. Your job is to tap into this growing number of potential customers.
Social Media Helps to Build Brand Awareness
You cannot gain customers if they do not know your business exists. Social networking remedies that problem and helps to increase your visibility among potential customers. It costs nothing to have social media presence as all major social networks allow you to create free business profiles. Develop a social communication strategy and launch a specific campaign to reach your target audience.
Social Networking Builds Client Relationships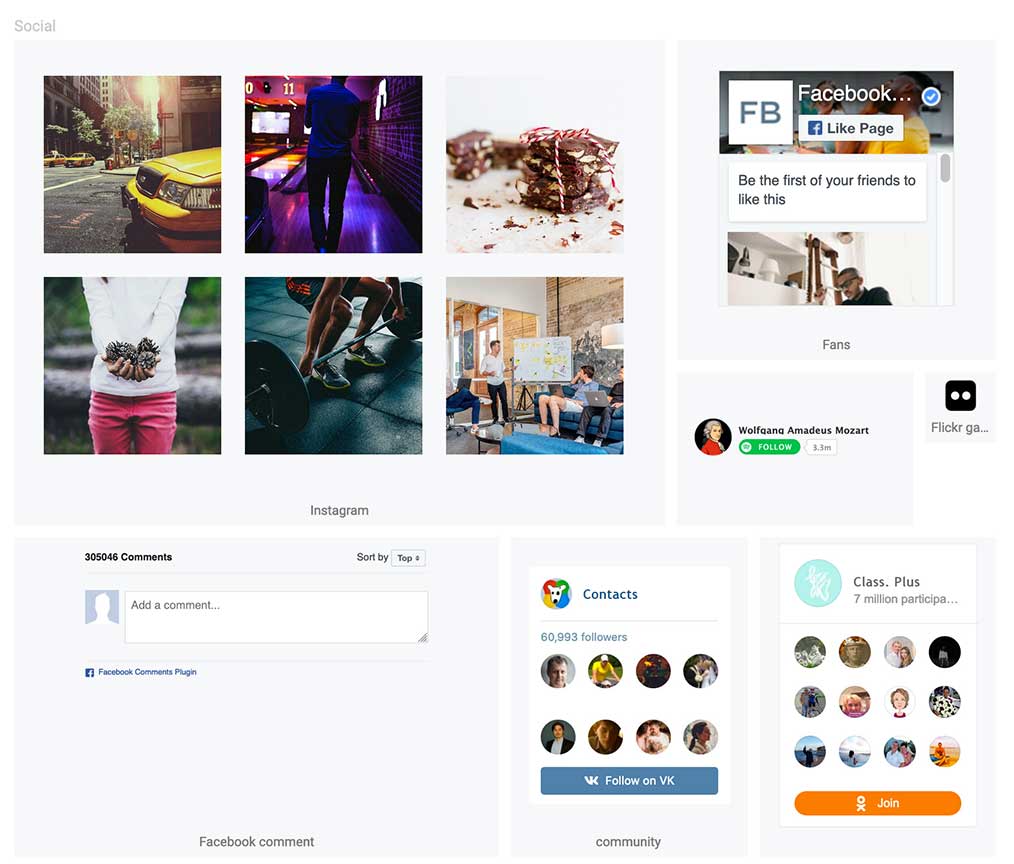 The beauty of social media is that it's a two-way street, which means it gives you the opportunity to build relationships with both current and prospective customers. You can network and interact directly with your audience thus humanising your company while establishing your brand. Engage in discussions; have customers share their thoughts on new branding items and programmes.
Effectively Promote Your Business
Social media is a great advertising tool and it's the most common way that most businesses promote themselves on these platforms. But social media can do so much more than just advertising – it's a marketing goldmine. Several advanced marketing tools and analytics help you to target a specific audience that is most likely to be interested in your products and/or services. It limits the hits and misses of traditional marketing. Twitter, Facebook and Instagram also offer affordable paid advertising that can be a part of your marketing campaign.
You can also find customers from mentions and comments. Persons are always looking for recommendations every day. You can seek these persons out and fill their needs directly with the products and/or services you provide.
Create engaging and interesting videos about your business on your social media platforms. Show customers behind the scenes, and answer questions on the thoughts and processes that go into creating the perfect final product for them. You do not have to hire a crew to do this a simple smartphone, and a tripod will do just fine. Post Instagram Stories and get live feedback from Facebook Live videos. When customers feel like they contribute to your business and the product/service you provide, they will happily help you to market your business. They will share your products and/or services on their personal social media pages thus attracting even more potential customers. The key is not to try too hard by doing everything, test to see what works for your customers and your brand. Once you find what works, run with it.
Gain Insights about Your Business and Audience
Customer Feedback is essential in not just finding out what customers want but for valuable insight into how well your business is doing and the public perceptions of your company.
Social media makes it easy for users to ask about a product or service, give recommendations and share reviews. They provide the most reliable information for product review and development. After all, they are the ones using your product and/or services, so they are the best able to give you feedback on how you can improve.
If they are satisfied with your business, they will share in on social sites, which by extension is potentially the whole world. And the opposite is also true, they will also share their dissatisfaction as well. You will learn about your customers' preferences without having to do a physical survey. This information should also serve as an inspiration for new ideas to improve your products/services.
Increase Website Traffic with social media
Your social media platforms are abuzz with engaging visitors. That is great news not just for those platforms but your website as well. Direct all the traffic you receive on your social media pages to your website. This is where you can convert those visits into actual sales. Social networking and cross-promoting your website on all your social media platforms is an effective way to increase traffic on your site. A steady increase in the number of persons who visit your website will help to improve your SEO ranking. The better your ranking the easier it will be for even more customers to find you.
Summary
Marketing is not cheap. However, with social media you can effectively promote your business without breaking your budget. Regardless of the type of business you operate and it's size, social media can help you to expand your reach and significantly grow your customer base.
Social media is where customers and potential customers congregate. It is your job to ensure your business and brand is a part of their conversations.