The whole point of reselling web hosting is to minimize overheads so you can maximize profit. So, of course you're looking for a cheap unlimited domain reseller plan. It makes good business sense. For an unbelievably low price, you'll be able to register unlimited domains and sell web hosting to your adoring clients!
But imagine the nightmare of choosing a reseller company, sending them your first monthly payment, and having your eyes light up thinking of all the money you'll make from people looking for a good place to host their website, when you take another look at the hosting you're supposed to be reselling, and you realize…right there, smack in the middle of your snappy copy…is the parent company's gigantic logo. You can't get rid of it. It turns out that every single time you resell hosting, you'll be advertising for your parent host company.
Or let's say they do you the favor of not having their logo pasted everywhere, but your servers keep going down, and now, your front lawn is filled with angry, pitchfork-wielding customers?
Or… let's say everything goes perfectly, at first. Your business grows, and you start getting more traffic. And now, you have to upend your whole operation, because your parent host company didn't think you'd need to scale your business.
This is why you can't just look for the cheapest reseller plan.
You also need to look for eight important qualities to make sure you're not getting ripped off by your unlimited domain reseller.
Eight qualities of a good Reseller Plan
Good uptime
Customer support
White labelling
Resells cPanel hosting
Web Host Manager panel
WHCMS billing software
Server security
Scalability
1. High uptime
Uptime percentage is one of the first things you should look at when you're trying to choose an unlimited domain reseller. Uptime is the percentage of time that your website is likely to be up and running, if you choose that hosting company. So, if a hosting company has 50% uptime (which is terrible, by the way), that means your website will be up and running only half the time.
A good uptime score is important generally, but when you're breaking into the reselling business, it's doubly important. It's not just your website that's on the line here – it's your customers' websites and your reputation as a web host.
If your customers' websites are constantly going down, they'll jump ship.
Choose a reseller plan with a host company that has at least 99.6% uptime. (For the record, we guarantee 99.9% uptime. Go ahead: Register your domain to find out all the other reasons our customers adore us.)
2. Customer support
If something goes wrong, you'll want to be able to talk to someone. Some hosting companies offer hosting plans for really cheap, with one tiny little catch: You don't get customer support. And when you're reselling hosting, customer support is crucial, not just for you, but also for your customers.
There's no point in saving money on a cheap unlimited domain reseller plan and then losing it anyway when your customers switch to another hosting provider. So, even if you're looking at a company with really good prices, make sure they offer 24/7 customer support, like we do.
3. White labeling
Remember the nightmarish parent company we told you about – the one with their obnoxious logo plastered everywhere? Those logos aren't just an intrusive eyesore. If your customers see the logo of the company where you bought your hosting, they'll put two and two together and realize that they can probably get cheaper hosting if they just cut out the middleman – That's you! – and buy hosting from that company instead. Those logos can cost you customers.
So, don't choose an unlimited domain reseller that doesn't offer white labeling.
White labeling means your parent host company won't make you stick their logos on your product. You'll be able to brand it however you want, with your own logo.
Your customers won't be able to tell that you're reselling hosting.
4. Resells cPanel hosting

To give your clients the best possible user experience, make sure you choose a reseller hosting company that will give your clients access to cPanel. (For the uninitiated, cPanel is a graphical user interface that makes it so easy for your clients to manage their websites that they'll be able to do it even without technical experience.)
Without cPanel, your clients will spend hours fiddling around on their computers, trying in vain to get their website to function.
No cPanel = Grumpy customers. So, run far away from cheap reseller plans that skimp on cPanel.
5. Web Host Manager panel
The Web Host Manager panel is for you what cPanel is for your customers. It makes it easier for you to manage all your clients, and transfer and back up data, so you can keep your business running smoothly.
Every good reseller plan – cheap or not – should have this.
6. WHCMS billing software
Yeah, we know. That one's a mouthful. Know what else it is? A godsend.
When you buy this software with your reseller plan, you can manage all your payments without breaking a sweat. You can set up automatic billing, so you can get your payments on time without having to remember specific payment dates for each client, you can get notifications if a client misses a payment, and you can set up active support tickets, so you'll always know exactly how many customers are waiting for you to help them with something.
It's like having your own personal assistant!
7. Server security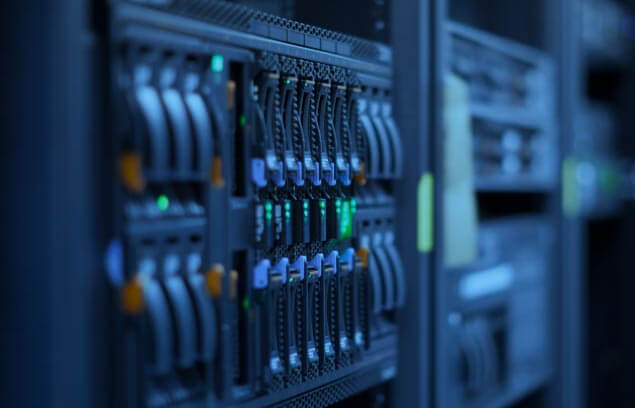 There's no point in buying a cheap reseller plan only to have your unprotected site be taken down by a virus. If your hosting company cuts costs on their cheap plan by failing to provide security, you need to choose another host.
We take our customers' security seriously. That's why we work 24/7 to maintain our servers and replace hardware before it's damaged. We also offer Acronis Backup Software to make it easy to back up your data, and we protect you (and your customers) with virus scans, DDoS protection, and SSL encryption!
8. Scalability
Sure, right now, you're just starting out and you might not have many clients yet. But you'll get them. And when you do get a boom in business, you won't want to turn away customers just because you can't accommodate them. In fact, we offer a variety of hosting packages, so we can support you at every stage of your business.
The wrap-up
There are almost 2 billion websites on the internet, and they all need a place to live, so reseller hosting is one of the best ways to make money online. But to really profit from this massive market, you need to make sure you choose the right unlimited domain reseller – one that wants to see your business grow.