It is impossible to discuss digital transformation without touching on digitization and up-and-coming contemporary technologies. It is essential to note that all these dynamics are interconnected, though they also operate independently. You are wondering what distinction is there and if it is significant? To comprehend the significance of the digital revolution and its force, it is advisable first to know the background.
It is challenging to have digital contributions without current transformative initiatives. An ideal transformation surpasses utilization of the modern technology and digitization to compel efficiencies. The approach features the incorporation of current technology in every section of an establishment, significantly altering your operational dynamics and delivering client value. An innovative technology at the forefront is SSD. This post will examine their function and how your web server makes use of them. 
1. What Are SSDs, Impact, And Importance? 
What are SSDs? Solid-state drives are storage systems found in computers that store sustainable data in solid-state internal storage in non-volatile storage. They have similar tasks compared to hard drives and replace the conventional hard disk drives in computers. It is essential to note that SSDs are speedier than HDDs.
Fast SSDs enable rapid booting of the device operating system, fast loading of programs and quick saving of files. Emerging technology has a significant impact on data storage evolution. It has enabled organizations to manage data storage across various forums to attain efficiencies and minimize risk and cost by reducing human intervention. The emergence of smart devices and AI technology that streams data to the cloud in real-time has significantly impacted the modern world. Fast SSDs have also affected how data is utilized and have improved storage solutions.
The COVID19 pandemic propelled the acceptance and speed of modern technologies. It also led to the innovation of new working ways. Institutions have realized the merits of hybrid and remote working and have embraced the new norm. This goes back to the transformation resulting from forward-thinking culture and workers' ability to operate more productively, efficiently and flexibly. 
2. How SSDs Prepare Us for the Adoption of New Technologies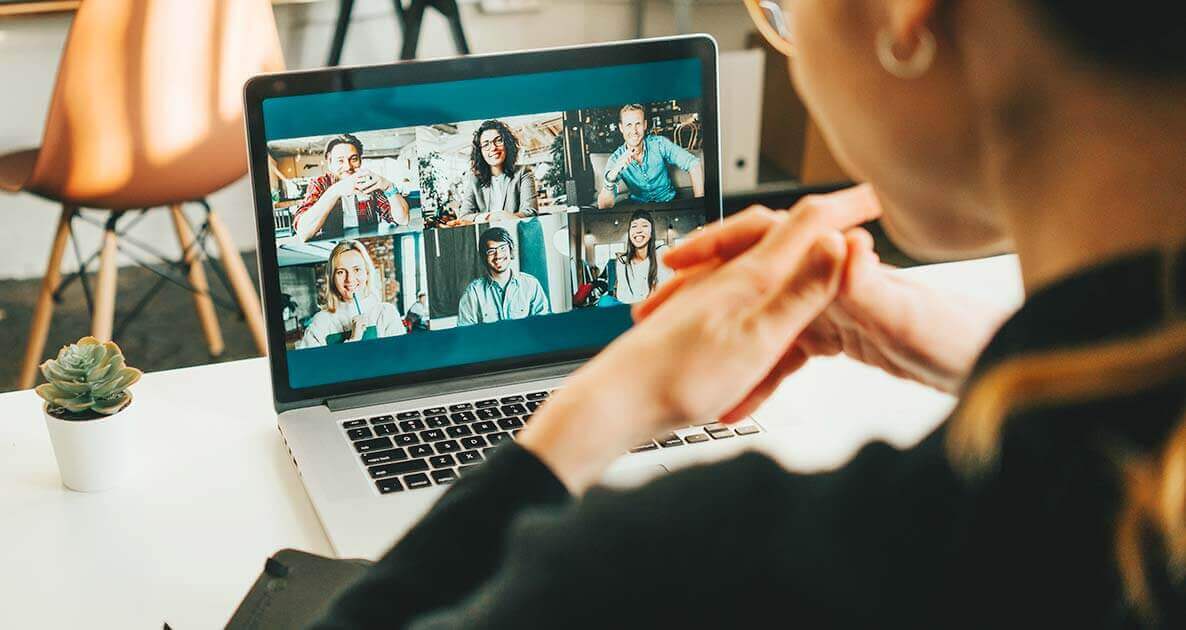 Contemporary transformations drive collaboration and communication. It is also useful in preparations for new technology adoption, including automation and Artificial Intelligence (AI). These innovations can assist in streamlining business procedures, such as in offering productivity and efficient profits, which can have an insightful effect across the venture. 
The technologies have rapidly gone from experimental and cool to essential – Just like SSDs!
Their applications are available in every sector, including financial services, law, cyber security and digital health.

Operational continuity is another sector. Consider a gap between a business with a long-term digital plan and another with nothing put in place which uses manual and traditional tactics such as paper for several procedures. Some important processes, such as moving a contract to the virtual space from the physical world or validating an identity file, can be a challenge to an organization that is not digitally prepared. An organization with a defined digital plan spends fewer resources and time managing the usual business procedures. It enables the firm to invest much of its time focusing on the most important tasks that add value.
Digital transformation can create a path for upcoming technologies. However, data-intensive apps such as Al require potent computing to get insights from data. Quick access to the latest data for functions and lucrative datasets is needed. They can result in multiple petabytes with much ease. Having good storage is fundamental to controlling and accessing massive data volumes, which Kingston is an expert on.
We can provide the capacity and speed to back up your organizational goals and offer a profitable outcome regardless of the scope of your project. We work on big data infrastructures, traditional databases, and memory inventions that back up the global demand and store and server fast SSDs.
3. Kingston Transformation in Action
Virtual transformation impacts various sections. However, how does it transform into real-life situations? Kingston SSDs have been most visible in segments that have already been digitised, such as food and beverages, e-commerce and more in the industrial sectors. Intensive consulting services, including the financial sector, are also transitioning, and it is in the private segment in smart home automation.
Virtual innovation is useful in assisting organizations to satisfy their always-evolving customer requirements by reacting and responding with better flexibility and agility. For instance, the pay-per-part model provides metal manufacturing firms with disruptive and current production choices. The machine producer normally supplies the client with software and elements needed for manufacturing. A fiscal service provider is the business enabler in this model and lets the firm fund the machine, so it bears the investment risk.
A contemporary production method is customized within the model's parameters to meet customer needs. Production know-how, the required spare parts, wholly automated production equipment and a storage system, are all included in the performance guarantee.
The pay-per-part concept can potentially supply manufacturing capacities without significant upfront investments as a substitute for conventional machine purchases. Machine operators can prepare production to be far more adaptable and responsive to market environment changes in this way.
4. Where Are Our Servers? Why Buy From Us?
At Monsterhost web hosting, we offer advanced hosting from level 3 and 4 facilities. Clients get powerful servers, high uptime, first-rate customer service and unique plans. Our data center, servers and network are located in the United Kingdom and Luxembourg.
Expanding our company operations in Europe is possible through our partnership with EDH. Some of the most prominent firms in their respective areas from around the globe have been drawn to us and EDH to protect Luxembourg web servers.
Picking the ideal web host can be challenging. We understand that customers need a combination of a dependable network, fast servers and top-notch customer support at fair prices, and this is what we offer.
Additionally, it is our mission to establish a shift from utilizing carbon energy to using renewable energy in a way that assists in getting rid of all harmful effects on the environment.
Learn more about our data center here.
5. Conclusion
Our society has become data-driven, mostly web generated and compiled from supply chains, purchases and limitless machine statistics. An organization should be ready for the next wave of data explosion by embracing storage solutions that are scalable, agile, flexible and secure. Fast SSDs provide the performance and longevity required by the users. We provide the technical expertise, back up and skills to ensure desirable results in the long run. If you are searching for scalability and improved performance, perfectly managed goal-critical workloads, our professional team is on standby to assist in every step. Inquire more through a free consultation here.