It used to be that all a business needed to do to stay competitive was generate great word of mouth. If you focused on creating a high-quality product, you were pretty much guaranteed to see great sales. But the business landscape has long shifted. You're not just competing with business in your local area. People can now buy products from all over the world. So your business will be toast if you don't have a good small business website with an excellent online platform.
But before you dive headlong into creating a small business website, you need to have a good strategy to make sure that you don't end up wasting your time and money.
There are eight things you need to think about before you start building your website, and we're going to walk you through them.
8 Things to think about before you make your small business website:
1. Your target audience
No matter what kind of business you have, you won't appeal to absolutely everyone. So instead of trying to be generic, focus on increasing your appeal to a particular target audience. Sometimes, the product you sell can help indicate the target audience that will be most interested in it. For instance, if you sell clothing for large men, your target audience will be large men and the people who love them enough to buy them clothing.
Research your target audience to see what they want from your website, then make it easy for them to get what they want.
Knowing who your target audience is will also tell you what jokes they're likely to find funny, how they're likely to speak, and what kind of content they're likely to be interested in. When you're armed with this information, you can tailor your website content specifically to your audience, which will make your website that much more appealing to them.
2. Your domain name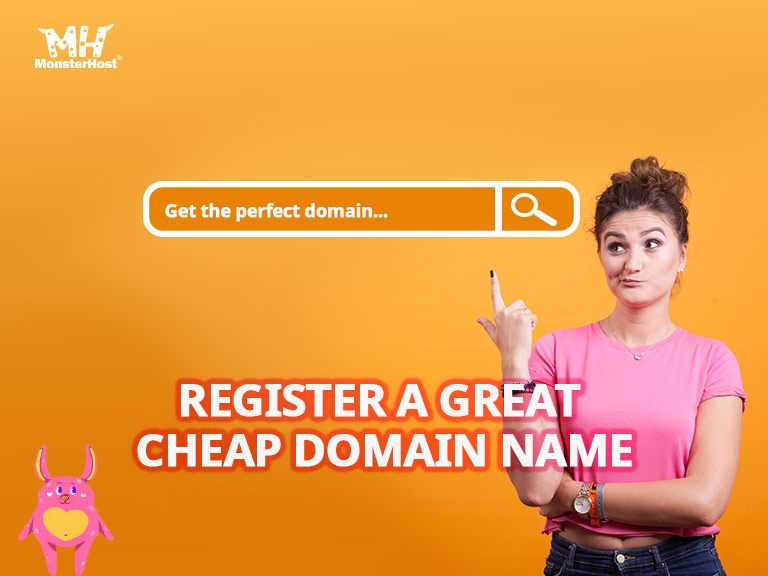 A good domain name helps your website stand out, so it doesn't get lost in all the other websites that offer the same product you do. Don't rush choosing your domain name. You need to make it memorable enough to your target audience that they'll be able to find your website again and again, no matter how long they've been away.
Here are some factors to bear in mind when you're choosing a domain name:
It should be easy to spell and pronounce
It shouldn't have hyphens, dashes, numbers or other symbols
It should be evocative of your brand
It needs to appeal to your target audience
3. Secure web hosting that you can scale as your business grows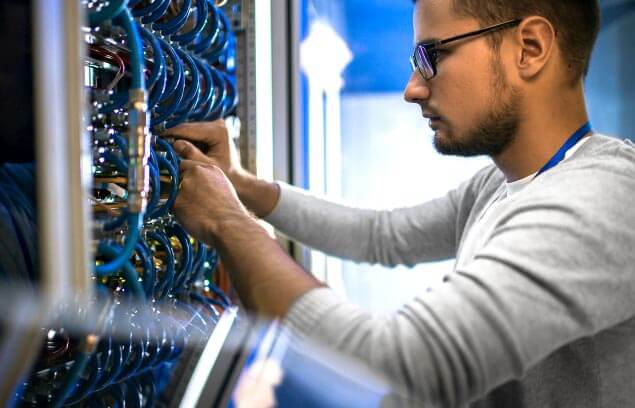 A web host is a company that provides the technology that makes it possible for your visitors to view your website on the internet. Be sure to choose a web host that has the following features:
Great customer support
Powerful, secure servers
A variety of hosting packages, so you can scale up as your business grows
4. How you'll organize your website
A clean, clutter-free website layout does wonders for your conversions.
Before you put any content on your website, make sure you have a plan for how you'll organize your images, videos, buttons and text, so that visitors can easily navigate your website and quickly make buying decisions.
All our website templates are simple, streamlined, and clutter-free!
5. How you'll attract visitors to your website
By now, you've probably heard all about SEO. SEO stands for Search Engine Organization, and it's the strategy you'll use to attract visitors to your website.
But SEO isn't something you turn your attention to after you create your website.
Before you create your small business website, you need a solid SEO strategy to ensure that every single aspect of your website acts like one gigantic arrow pointing visitors to your "BUY NOW" button.
Here are some things you'll need to have if you want to get lots of visitors for your website:
A sensible URL naming convention: Search engines need lots of information to tell whether your website is relevant to your visitors' searches. This means you need to name your URLs using text instead of an incomprehensible series of numbers and symbols that make sense only to you.
An understanding of what keywords your visitors are using: If you're to create content strategically, you'll need to know what keywords your visitors are searching for, and you'll need to ensure that these keywords pop up plenty of times on your website.
A mobile-friendly website: Mobile-friendly websites rank higher in search engine results, so before you create your small business website, ensure that your website will be easy to navigate on smaller screens.
6. Your eCommerce platform
A good eCommerce platform is one that makes it easy to install Call To Action buttons and create easy-to-use virtual shopping carts. It should also be compatible with a variety of payment gateways.
Customers are easily spooked. You want to create a safe eCommerce experience and make it easy for them to securely enter their credit card information, and you also want to create a way for customers who don't have credit cards to spend their money with you by using alternative payment methods like PayPal or Stripe.
7. Your page load speed
Your page load speed is another thing that will determine how many visitors your website will get. Here are some things to keep in mind to ensure optimal loading speed:
Use the smallest possible size for your images
Also, use only as many images and videos as you absolutely need to use
Use a Content Delivery Network
Choose a web host with fast servers
If you're between hosting sizes, choose the package that's one size up
8. Your sales funnel
Your sales funnel is the strategy you use to attract visitors and then get these visitors to buy from you.
Here's how you design a great sales funnel:
Create lots of buzz around your website. You can do this with social media advertising campaigns and with blog posts that will be helpful to your visitors.
Collect your visitors' email addresses. Most marketing efforts need to be repeated in order to be effective. If you want to be able to market to your visitors even after they've left your website, you need to add them to a mailing list. This means that you need to create incentives for your customers to join your mailing list. You can do this by offering discounts or free digital products (e.g. eBooks, exclusive videos, exclusive guides, etc.) in exchange for their email addresses.
Market to your visitors: Your visitors will come back to your website only if you give them a good reason to do so. This means offering special discounts or letting them know when you upload a new blog post.
Make it an easy decision to buy from you: You'll need to remove barriers to purchase, and your products and offers need to be attractive.
The trick is to make purchasing from you irresistible.
Wrapping up
A good strategy will help you ensure the success of your small business website. By paying attention to things like your sales funnel and your SEO even before you develop your website, you'll help increase the odds of having a small business website that converts casual visitors into loyal customers.