Thanks to the internet, you can start your business idea and work remotely without spending a ton of money. Online businesses have some of the lowest overheads and widest profit margins. And you don't even need to be a tech whiz to create a website! MonsterHost has a sitebuilder that you can use to create your business website in minutes, thanks to our easy-to-use drag-and-drop technology. Even if you're just starting out and you have zero technical skills, you can get hosting, a site builder and security at a price that's so low it's practically a steal.
Need help coming up with a business idea? We've got you! In this guide, you'll get 7 business ideas you can start right in your living room.
Let's get into it!
7 business ideas you can use to work remotely:
1. Jewelry crafting
If you love creating beautiful, one-of-a-kind jewelry, you've probably already thought of selling your pieces on Etsy – and that's a great idea! Etsy already has a massive following, and it's a great place to get your pieces in front of potential buyers. But the thing about Etsy – and websites like it – is that you won't get the full amount of money you make on a sale. Once you have a big enough following, creating your own website is always a good idea.
2. Personal styling
If your friends are constantly asking you for fashion advice, you can turn this into a business that lets you work remotely. Personal styling isn't just for celebrities anymore. Busy moms who want to look put together but have neither the time nor the budget to shop for a whole new wardrobe, college kids who want to be taken seriously on the job market, people who want this to be the year they find a romantic partner – just about everyone wants to look stylish in a way that feels authentic instead of fussy. The problem is that most people don't know where to start. So, if you have an eye for this sort of thing, creating a personal styling business could be right up your alley!
Get sought-after tips to start up in this Fashionista guide.
3. Pet sitting
Do you love animals and have the space to keep them occupied while their owners are away? Then pet sitting could be perfect for you! People will pay good money to keep their fluffy, feathery, and scaly friends safe, and if you play your cards right, this could be a lucrative way to work remotely.
4. Resumé writing
If you're the go-to person in your friend group whenever anyone starts a job hunt, you might want to consider offering your services for money. Resumé writing is tedious, and the stakes are high. That's why most people get overwhelmed. But if resumé writing is a breeze for you, it's a great way to work remotely. Bonus points if you can also craft an excellent cover letter!
5. Translating
If you're fluent in more than one language, being a translator might be the way to work remotely. Tip: If you really want to make money in this industry, it's best to specialize in only one area. For instance, if you went to med school and you're fluent in two languages, you could translate medical documents. If you're in finance, you could translate financial documents. If you're really good at explaining how to do technical things in a clear, precise manner, you could even translate instruction manuals! Just fire up your website and get started.
6. Photography
Do people ooh and aah over your pictures? How about offering your photography skills for weddings, birthdays, retirement parties, company holiday celebrations, and anything else people want to remember?
7. Organize stuff
There's a reason people are so inspired by Marie Kondo's work. Most of us are so busy and have accumulated so much stuff that we can start to feel like we're drowning in our own knickknacks. If you're one of those blessedly talented people who are great at figuring out how to create a space for everything and put everything in its place, try offering your services to homeowners and small businesses!
These are just some ideas for businesses you can start at home. If none of these feels quite right, take some time to figure out your best skills so you can create a website that turns them into money. The trick is to do something you're already good at and enjoy doing.
Once you create your website, here's how you keep it safe:
3 tips to secure your website
1. Use an SSL certificate
An SSL certificate encrypts communications that pass between websites and browsers. If you install an SSL certificate, your visitors will be able to leave their credit card information on your website without worrying about having their data stolen. If you have a business website, an SSL certificate is a must for gaining your customers' trust.
2. Use a VPN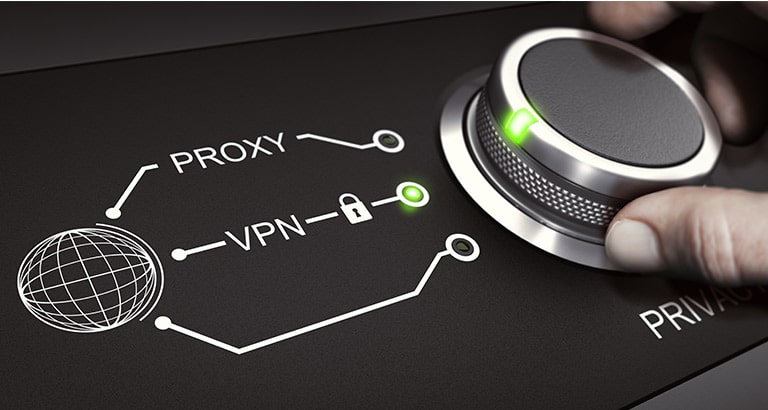 A VPN gives you your own private space on the public internet. This is perfect for people who have a business website because it helps make sure hackers can't lurk behind cyber-bushes, waiting for something juicy to steal.
3. Use hosted exchange for secure emails
To make your emails ultra-secure, you'll need hosted exchange email hosting.
The great news is that if you use Yourwebsite, you can get all these security features at a price that's super affordable!
Wrapping up
This is the perfect time to bring your business idea to life so you can finally work remotely in your own business. If you need some inspiration, feel free to try out the ideas in this guide. It's super easy. Just hop onto Yourwebsite and use our sitebuilder to start creating your website. Remember: You don't have to get it perfect. You just have to get it started.