The phrase 'build it and they will come' should be taken with a grain of salt in the 21st century. After you realize your dream of owning an online business, chances are you do not have a very large budget for advertising, if you have one at all. Or you may be unwilling to create a website fearing that you lack the know-how to promote your business afterwards.
If this is you, then learning how to make your budget go farther or advertising on no budget should be welcomed news. And that is what we aim to do: introduce you to 10 free websites that can help you promote your business online for free.
1. Google My Business
Google Search is the number one most used search engine, and as such, you need to be using its products to help you rank higher in search results. Using Google My Business does not only help promote your business, but boosts your search engine optimization (SEO) strategy.
It is a great website to promote your business especially within your local community. You submit your company's name, location, and other contact details to sign up. To really benefit, Google strongly recommends that you also submit photos of your product, links to customer reviews, and a brief description of what your business does.
Pro-tip: reviews are even more special, so get as many positive reviews possible by providing the best service possible.
Other search engines offer similar services, such as Bing, which offers Bing Places, and Yahoo!, which offers Yahoo! Local.
2. Better Business Bureau
Thinking of the Better Business Bureau as a directory will help you see its website promoting value even more. Though there is a paid service (called accreditation), there is a very remarkable free listing service as well. Your company's details, including website URL, are readily available for all to see.
Unlike Google My Business, you usually do not need to actively get involved, since your business should already be listed. But there is a form to add your information should it not already appear on your local chapter's website. This means that more than likely, you may already be benefiting from the BBB.
Another organization of this nature that you can use is your Chamber of Commerce.
3. Facebook Marketplace
Maybe you are building up the customer base before you create that website. Then Facebook Marketplace could be your website promotion solution. FB Marketplace allows individuals to sell directly to a willing audience on a very personal level.
Built-in features can be used to make the experience even more profitable. Examples of useful features include the ability to know which products are selling fastest according to categories, and the suggestion feature recommending items you could sell. When used together, you could create targeted campaigns aimed at the FB Marketplace community to drive sales even more.
4. Instagram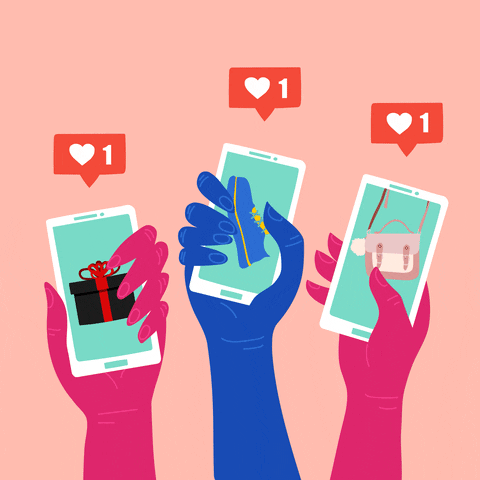 Unlike Facebook, Instagram does not have a secondary page for business and website promotion. However, it has become so known for its sellers that most people using Instagram are either buyers or sellers. What you can do is change your regular Instagram page to a business account.
Like FB Marketplace then, it provides direct access to people already primed for making purchases. This reduces the burden of crafting the right message.
Successfully harnessing all that Instagram has organically grown to represent may take some time to master, and you will need to learn to master these skills. Examples of which include learning how to manipulate photos with lighting and editing, developing catchy promotional phrases, and using hashtags. But when you do, great can your rewards be.
Pro-tip: if you are using a business account on Instagram, don't mix the posts with personal posts.
5. LinkedIn
Staying in the networking platform sphere, we look at LinkedIn. There are several ways to use LinkedIn's website promoting features, but the one we will be focusing on is the ability to post articles. By regularly creating content about your business' area of interest, you gradually build credibility and establish yourself as an authority in the field. Eventually, people may begin seeking your opinion, involvement and other services which altogether mean advertisement for your business.
6. Quora
Similarly, forum type websites, such as Quora, or even Reddit, present great opportunities to share your opinions and build online credibility. The more you post and the more authority with which you respond, the quicker your online presence will be felt. Make sure that you are including links to your website or other resource material to benefit fully.
7. Yelp
Remember we told you earlier that positive reviews are a great way to rank in Google local listings? Yelp is the predominant review site. While you need to play an active role when using the other websites to promote your business, you rate high on Yelp by what you do offsite. You need to provide the best customer service and a superior product to see those reviews coming in, and being positive. The more reviews there are, the greater the interest in your business.
8. Gumtree
Classified websites are another great way to advertise small businesses. These websites promote your business by allowing you to create an account, much in the same way as Facebook Marketplace, from which you can buy and/or sell items. One advantage of these sites is that they are the perfect avenue to support each other locally, if that matters to you. There is no greater endorsement than one small business supporting another.
9. Angie's List
Angie's List is like a mixture of review sites, classified sites and business search engine sites. Again, since this site is reviews and ratings-driven, you make your mark by providing the best service offline. There is also a paid membership option that comes with even more goodies.
10. Email Marketing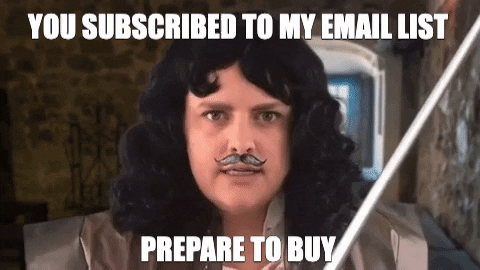 OK, so this last one is not a website per se, but it's still free and can produce results. To yield even greater rewards, use a professional emailing platform. Free or paid, by maintaining contact with customers you already have, you strengthen your loyalty, and can provide a more personalized service, which as we know by now, results in a greater likelihood of purchase.
Using Newsletters also helps keep in contact with customers.
Conclusion
Advertising doesn't have to break the bank, and by making small changes to your website, such as adding an e-commerce plugin, you can increase your access to more potential customers.
No matter where you are in your online business journey, there is still room for improvement. Bear in mind though that not every solution is ideal. Always choose according to your business needs. Find the right tools to build a stunning website on Monsterhost.com and use the tools on our list to grow your online presence. You can also check out this post for five more tips to promote your business online.