Every business needs to work hard to stand out in today's glamorous world of social media. Whether it's creating a Twitter, Instagram, or even a TikTok account to communicate with users, businesses are making their presence known. However, building a website is still one of the best ways to build and grow your brand, gain new customers, and convert that into revenue. Social media platforms send leads back to your website, as such when you build your own website you are tapping into the most effective way to develop your brand. This blog will provide a 9-step plan to help you build your website from scratch.
Seeing everything you imagined for your company come to life on the internet will be one of the most satisfying experiences of having a website.
In this sense, social media platforms assist with brand awareness, after which viewers want to know where to gain access to your products or services, and that's where your website comes in.
You might be wondering where to begin and how to build a website. The good news is that creating a website is so simple that even a complete novice can do it. One of the easiest ways is to build your website with a simple website builder through a website building site. Luckily for you, we offer the best website builder.
Build your website from scratch in nine easy steps
Determine the goal of your website
Research Competitors
Select the best website builder
Select a web host
Choose a domain name
Customize your layout
Add your content
Choose the right tools
Test your website and Publish
Determine the goal of your website
1. Determine the goal of your website
One of the most important steps to follow when you decide to build your own website is listing your goals or the objective of your site. This offers a guide that will help you stay focused, which is crucial for success. Ask yourself:
Why you're building this website?
What do you plan to achieve from building it?
What purpose does it serve?
Is it essential to your business and, what impact will it have on your brand? Also ask, how much does it cost to build a website?
Answering these questions will make the website creation process go more smoothly.
After you've defined your objectives, you'll find it easier to come up with strategies to achieve them.
Your goal helps with deciding the layout of your website, its design and also helps with measuring the success of your website. Understanding and aligning your goal assists in creating the jaw-dropping experience you hope users gain from visiting your website. It keeps you motivated, sustains momentum, and a sense of direction.
2. Research Competitors
Before you build your own website, it is of utmost importance that you do your research. You must first look for inspiration, then research your target audience and your competition. In so doing you can find inspiration by looking at other website layouts and also draw from social media. This can help you decide on the colors, layouts, and vision of your website.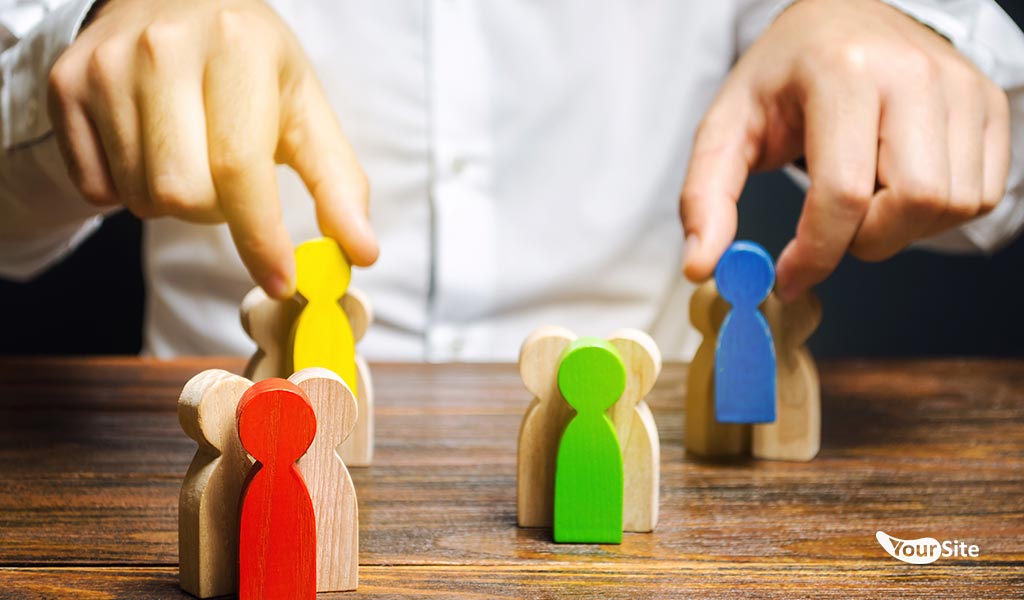 You should also do market research to figure out how to reach your target audience and what converts their clicks into purchases. Running a few surveys on your social media platforms to get a breakdown of your target audiences' age, background, gender, and interest, among other categories, is also a great asset. Also, you can examine your competitors' techniques and using them as a reference.
Browse your competitors' social media, forums, frequently asked questions, and websites to see what kind of material they post. This allows you to observe what questions consumers are asking, what information they are engaging with, what their favorite means of communication is, and how to provide exceptional customer support.
3. Select the best website builder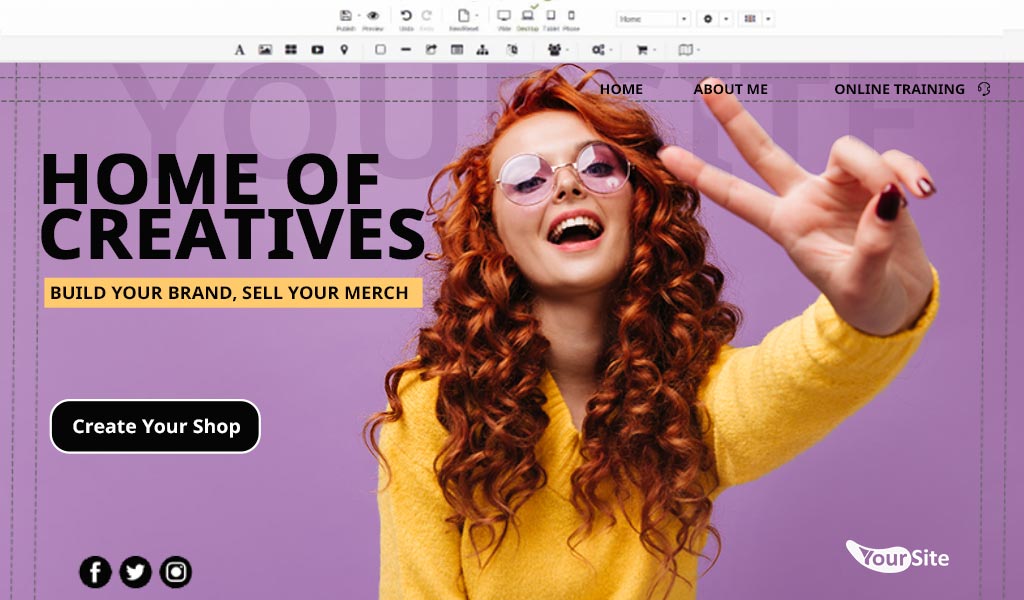 Website building sites are a new and welcomed change in how we create websites today. As such, without a single bit of coding knowledge, you can create a dashing website. These simple website builders are also the answer to "how much does it cost to build a website? Well, not a lot!
Using the best website builder, like what we offer here at MonsterHost allows you the luxury of designing and creating your website without coding. There is no need for a designer or developer as you can do everything yourself and if you're not one for the fancy designs you can implement a simple website builder. They are very popular, efficient, and very cost-effective.
When deciding which website builder to use there are a few factors to take into consideration:
Does the website builder provide templates and allows for customizing?
Is there a large number of stock images and videos to choose from?
Can you easily connect with essential tools?
Does your preferred website builder offer search engine optimization?
The above elements are all vital in ensuring you select the right website building site, one that best suits your branding needs.
4. Select a web host
Web hosts or website building sites create 24/7 storage for hosting your site on the internet. A web host provides a server where you can store files and data for your website. They offer disk space, bandwidth, MYSQL databases, and email accounts. To have a successful website, it is essential to know exactly what you need from a web host.
Selecting the right web host is important as it can:
Affect the performance of your website, which is vital in scoring high with Search Engines Rankings.
Ensures your website is secure and can withstand threats
Facilitate file backup in case of any unfortunate events
Help with flexibility in terms of support. Having access to 24 hours technical support
MonsterHost offers diverse website builder packages which includes hosting. Determine if you would first like an easy site builder or WordPress. We provide secure WordPress hosting with unlimited email accounts.
5. Choose a domain name
A domain is your website name. It's the address that's used to access your website. Website builders give you the option to choose between a free domain and a registered customised domain. When choosing a domain, make it original, short, and relevant to your website; avoid using digits. You should also explore the many extensions such as .com or org. etc and select the one that best suits your business.
6. Customize your layout
This is where the fun begins. All the research you did in step one will aid in tailoring the layout of your website. Most website building sites offer themes and templates .The theme you select should be based on the nature of your site and your target audience. It's a good idea to experiment with different themes and templates to see how your website will look. You also have the option of selecting another theme if you aren't satisfied with the original one selected.
7. Add your content
Once you've selected the themes or template that aligns with the objective of your website, it's time to start adding content. Here are a few things to keep in mind when adding content to your website:
Use an attention grabber– you want to get your viewer's attention as soon as they click your website link.
Use headings– headings inform site visitors of what they are reading. It also helps to organize your website, ensuring it flows freely and is easy to follow.
Inform readers about where they are– don't assume viewers know the name of your business and what you offer. Educate viewers about the website and your business, this allows for fewer unnecessary questions.
Engage with a conversational tone– site visitors and customers want to feel welcomed once they visit your website. Using a conversational tone will result in visitors becoming more comfortable with your website and not shying away from asking certain questions because they fear the tone that will follow.
Proofread– You want to be sure your content is error-free. Of course, we're all humans and we make mistakes sometimes and that's okay. However, proofreading ensures that you recognize those errors and correct them before posting. You want to provide high-quality content to your customers plus you want them to trust you and your business. Regular typos and grammatical errors will do the opposite.
Also, ensure that your website includes a: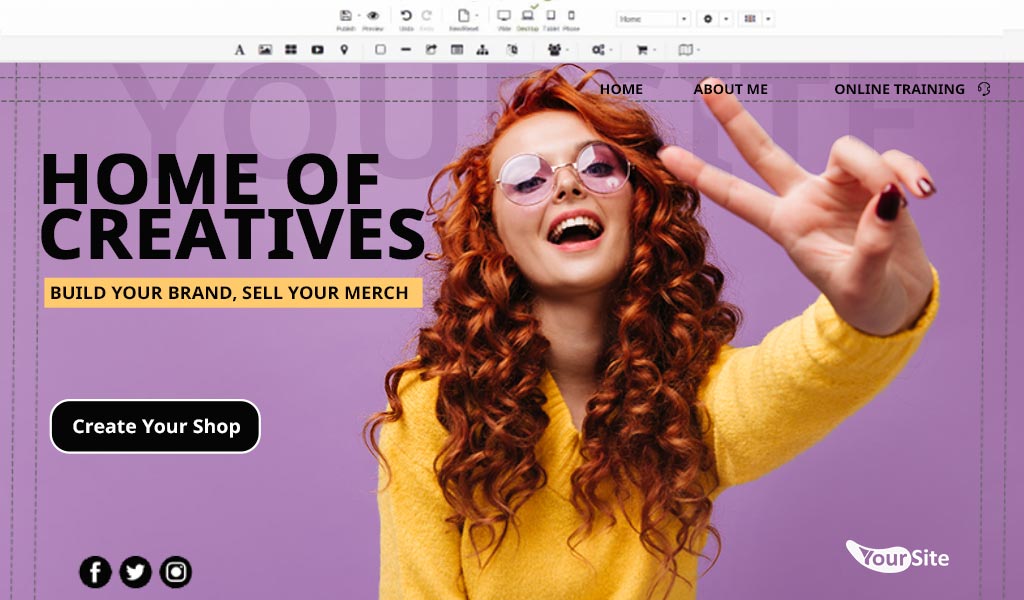 Homepage– this is the first page people will encounter. Make it memorable by facilitating a good first impression. Your homepage needs to be clean and well designed.
Products page– let's now highlight what products or services you offer by adding this information to your products page. It's also recommended that you create a separate page for each product or service for more information.
About page-this page allows you to share your business story. How it all started, why you decided to build your own website and plans for the business.
Contact page– this is essential in informing customers on the varying ways they can communicate with the business. Here you can also share the business' social media pages. Providing contact information also helps to build your credibility.
FAQ page– frequently asked questions will do as the name suggests, help with answering commonly asked questions by visitors and customers. There will be instances when a visitor may have a question about a product or service you offer, and their first instinct is to check your FAQ page.
Keep in mind that your visitors may have the attention span of a goldfish (like most of us), so aim to keep things as short and to the point as possible.
8. Choose the right tools
Connecting other tools and platforms is the next step in building your website from scratch. Believe it or not, whatever feature you require for your website, there is an app/tool for it. A great example would be Google Analytics.
Google Analytics assists you in gaining a better understanding of your clients. With this tool, you can measure your website's performance, confirm if marketing strategies are working, categorize users into different groups based on gender, age, country, etc. and learn the best kind of content to create and products to add to your website.
Connecting your website to an email marketing platform is another example. You can use this feature to collect newsletter subscribers and conduct email campaigns.
9. Test your website and Publish
Let's take a look at your website and see how it looks on a mobile device and a desktop computer. You'll want to make sure the layout looks the same on both devices, as well as that it's appropriately optimized. Double-check the design, the layout, images, products, and just the overall flow of the website. Share your websites with colleagues and friends so that they can also do a test run. This is where you will find errors or broken links and can fix them before officially launching.
Once the preview and test are done and you've followed all the steps above on how to build a website from scratch using the best website builder, you're good to go. Let's go live, click PUBLISH!
Summary
Now be honest, was that as difficult as you thought it would have been? Weren't the steps provided easy to understand and follow? Sure, we can all agree that building a website from scratch is a lengthy process, but wasn't the outcome rewarding?
Choosing to build your own website from scratch is a brave task to undertake and we can all agree that some website building sites may not be as user-friendly as we would like. However, there are simple web-site builders available that get the job done.
MonsterHost is the best website builder for small businesses and it gets the job done This hosting site offers a variety of packages to suit the demands of any business owner, including over 200 templates, images, and even an import tool for those who wish to convert sites housed on other platforms. Get started with yoursite and build your website from scratch with easy drag and drop tools, hosting and get your free domain.