A CMS is designed to provide you with user-friendly tools that enable you to manage your website's content without requiring any coding expertise. You simply create new pages or documents and publish them on your site.
Basic Guide to WordPress & Hosting
Follow these simple steps when creating a WordPress hosting and building a website:
1. Choose Your WordPress Strategy
To begin creating your website, you must first choose a WordPress strategy. You can use WordPress.org, which offers only one trial strategy option but requires you to purchase your domain, hosting provider, plugins, themes, and everything else related to your WordPress hosting. The key differences between these strategies are the monthly fee, types of website customization, and access to marketing tools.
2. Tailor your WordPress hosting and domain name to your needs.
When it comes to website construction, setting up your domain name and selecting your hosting provider for WordPress often happen simultaneously. Before diving into how to accomplish these tasks, it's important to understand the difference between your domain name and hosting provider. Your domain name is like your home's address; it's how your web visitors find your website on the internet. On the other hand, your hosting provider is like your house; it's where your site files are stored. Without a hosting provider, your site would have no space on a server to host your web. Choosing the right hosting provider is crucial because it impacts your website's speed, security, and reliability. With hundreds of providers available for your WordPress website, ensure they meet all the necessary standards.
When it comes to domain names, acquiring one is as simple as searching and purchasing through your domain administrator of choice. If you're new to WordPress.com but have already acquired and established a domain elsewhere, you have the option to allocate it to your new WordPress site. To begin building your site with the popular hosting service Bluehost, select your plan, then proceed to another page to register your domain name. Once you've chosen your domain name, complete your account and billing information, and then purchase your domain. After you've finalized your account details and obtained your domain, you will gain access to your hosting console, where you'll be required to install the WordPress CMS. 
3. Install WordPress
If you're using a hosting provider outside of WordPress, you'll need to install the CMS to connect your current domain to your site. Once you've installed WordPress, you'll need to answer a few questions about the domain you want to use, the directory where you want to install WordPress, and your administrative information. After about 24 hours, your site will be installed to your hosting account, and Monsterhost will send you an email confirmation.
Now that you have your domain set up and WordPress installed, you'll need to establish your main domain in WordPress so your visitors can find your site when they search your domain. To do this, go to My Website in WordPress and select Domains. Choose the custom domain you want to set as your main domain.
4. Customizing your WordPress Site with a Theme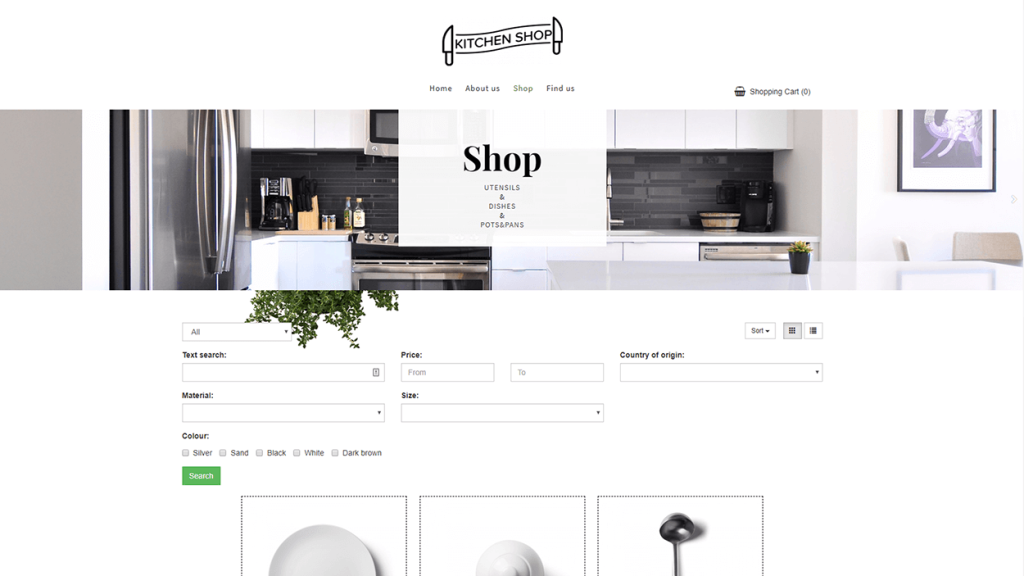 You can modify your WordPress site via themes and templates, respectively of which comprises of assembly of designs, configuring styles, colors, fonts, and other graphic verdicts. 
WordPress mechanically applies a default theme that appearances slightly basic. You can retain it, but your site guests may not be so overwhelmed. A tradition WordPress theme, whether it's rewarded or unrestricted, will style your site appearance attractive and specialized to your consumers. 
Comparable to the extensive assortment of accommodating benefactors accessible, likewise there are a lot of themes and templates to pick from. To assist you, we have put composed a directory of themes and branded them. Whether you're looking for a theme versatile enough for multiple different business types, or one appropriate for your ecommerce website, portfolio, diary, or commercial, there's a theme that will favor your precise requirements. On the topmost of your theme design, you can additionally modify your sheets with a manufacturer instrument.  
To locate a theme design that is the top choice for you in WordPress.org, go to your management control panel. tap Appearance, then go to Themes settings. You will be carried .
5. Improve your site's structure. 
In WordPress, posts and pages are the most common ways of adding content to your website. However, columns and portfolios are also important post types that can be used to showcase specific content. Additionally, there are other column types available in WordPress. If you need a portfolio to serve as the main page of your site, you can easily add one from the management control panel. To add a column to your site, go to the management control panel, customize the column by adding a title, images, adjusting the layout, and adding page elements using blocks and shortcodes. Once you have made your changes, you can save them as a draft or publish the column directly. Adding more pages to your site is a similar process. From your management location, click on "Add More Pages" and start by creating a title for your main page. Then, you can add images, videos, and customize the content settings to suit your needs.
6. Customize your website design to your preferences.
Customizing your website involves more than just selecting a theme. Here are some additional ways to modify your site according to your design preferences.
Firstly, you can start by customizing your website header. From your meta tag manager console, go to Settings > General and add your site name and heading. You can also add other basic site information such as your URL, email, time zone, and more.
Next, let's customize your reading sections. Under Settings > Reading, you can change your home page to a static page. For example, if you run a business and want to highlight a specific area of your site, consider using a static page. If you're a blogger and want your latest content to appear at the top of your pages, use a dynamic page. This will make it easy for your visitors to find your newest posts.
You can also customize the navigation bar to help your visitors easily find information on your site. To do this, go to your management control panel, click on Appearance and then Menus. From there, you can adjust how you want your navigation bar to appear, how many pages you want to include, what headings to use, and how you want them to be listed. 
7. Install the necessary plugins on your website.
WordPress plugins are software components that enhance the functionality of your website and improve user experience. With over 55,000 plugins available, there are plenty of options for various websites and users.
To get started, go to the "Plugins" section in your website's management control panel. This will display a list of all the plugins currently installed on your website. Depending on your hosting provider, some plugins may already be pre-installed. Keep in mind that in order for a plugin to work, you need to activate it after installation. 
8. Improve your website to increase page loading speed.
Performance is a crucial aspect of user experience. If a webpage takes too long to load, your visitors may quickly move on to another website.
To improve your website's performance, consider enabling browser caching. Browser caching involves temporarily storing your website's files on your visitors' browsers. This means that the content doesn't have to be fetched from the server every time the page is accessed, resulting in faster loading times.
To enable caching on your website, you will need to install and activate a caching plugin using the steps outlined above.
Conclusion
One of the greatest benefits of the techniques explained here is that you can handle the entire process on your own without having to hire a website expert. Building and hosting a website using WordPress as your platform is the most cost-effective option for all aspiring website creators, particularly beginners.