You have a great business idea and you've done all the leg work to help you jumpstart it. You've decided to go the online route as opposed to having a traditional brick-and-mortar business, and so you need a website. The problem is you have no experience as a web designer, and coding and web design are not a part of your skillset. What do you do? The good news is that you don't need to be a webmaster or HTML coder. You simply need an intuitive website builder. A website builder platform will turn the business of creating a website from hard to simple.
Setting up a site is as simple as dragging and dropping items with the click of the mouse. However, not all website builders are created equal.
10 Features of a great website builder platform
Once you start looking for the perfect website builder you will notice there is a myriad of options to choose from. Figuring out the best one to use can be a bit daunting especially for a novice. That's why we've put together this article to help you learn what to look for when it comes to the best in website builders. Let's dive right in.
There are 10 main factors to consider when choosing the best website builder platform.
1. Ease of use- is it user-friendly?
The purpose of a website builder is to make building a website easy from start to finish. As you consider which website builder to use, be sure to find one that includes an intuitive editing tool. Intuitive tools will help you shape the look and feel of your website with ease.
Additionally, you want a website builder that includes drag-and-drop functionality, enabling you to move various components of the webpage around with your mouse—it's so easy anyone can do it regardless of their skill level or web design experience.
A great editing tool within the website builder will allow you to add elements to pages, change colors, and upload media to the page without you having a steep learning curve.
2. Hundreds of Templates to Choose From
When using a website builder to create your website the first step you will take is to choose your template. A good website builder will come loaded with hundreds of templates to choose from in various categories of websites. A template is the foundation of design and structure you will start with, this helps you have a base and not start from scratch. Once you choose a template, it is easy to edit and make changes to create your website to better represent your unique brand.
Templates make building your website that much easier—especially if you're able to choose one that comes close to the design you want for your website. Ensure that the website builder you choose comes loaded with an adequate supply of templates to choose from.
3. Responsive website options
A key feature of a website builder is for it to include responsive features. Most of your website visitors will be coming to your website through a mobile device, and so your website will need to be mobile-friendly. That means you must build a responsive website to appeal to mobile users.
A responsive website would have the same elements and content regardless of the device it is accessed on. When a visitor visits the website, they are rearranged automatically to render the website in a way that makes it look good on whatever screen the visitor is viewing the website on.
When you choose a website builder be sure it offers a simple way for you to create a responsive website. Look for responsive templates in the template gallery as a great base to start with.
4. Customization Options
Templates are the perfect solution for creating stunning websites, but while it is a good foundation, you need to be able to turn it into a unique expression of your brand. An excellent website builder platform should include numerous options for customizing your website. A good one allows you to change colors, load your images, add new pages, add icons, buttons, and anything else you desire.
As a business, you want to stand out and thus you don't want your website to look like anyone else's. You aim to build a website that represents your brand and is unique to your business. Choose a website builder platform that gives you the flexibility to customize the template to reflect your brand and be unique to your business.
5. SEO Features
You want your business to stand out in the crowd of your many competitors. There are millions of websites out there, and so you're going to need to rank high on search engines to attract visitors to your site. A website builder with SEO features will enable you to optimize your website for search engines like Google.
The easiest way to get noticed by Google is to be sure to add keywords to each web page's URL, the meta description, and all image tags. A great website builder platform will come equipped with SEO tools to make it easy for you.
6. Social Media Sharing Features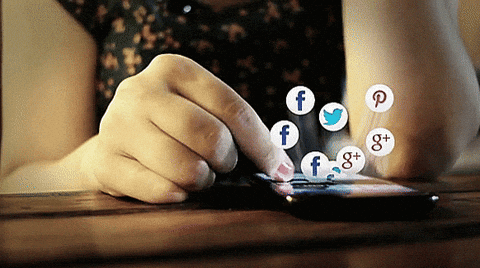 After you've built and launched your website, you'll want to get the word out there to your audience. Ideally, visitors that come to your site will like it so much they'll want to share it across their social channels. Therefore, it is pertinent that you have a website builder platform that enables you to add social sharing icons to all of your web pages.
Social share features are a two-way street. You can quickly share new content from your blog or new product pages across social media with a click of a button. This lets your followers keep up to date with the new content on your website. Visitors can share what they like with ease as well. Social media icons and share buttons are a must-have for your website.
7. The site builder's affordability
When you're first starting your business, you don't have a lot of cash to spend on building out a website. Not when you may need to buy products and other items to run your business. Because of that, you need an affordable hosting solution; while still providing all the trimmings for creating a great website. Website builders are usually offered on a subscription basis, so you need to factor in these costs long-term.
Our advice is to choose a website builder with a price point in your ongoing website budget. Ready to start? Choose from website builder plans starting at $3.00-$15 per month. Included in most website builder packages are web hosting, hundreds of templates to build your website from, and email accounts.
8. Include a Stock Image Library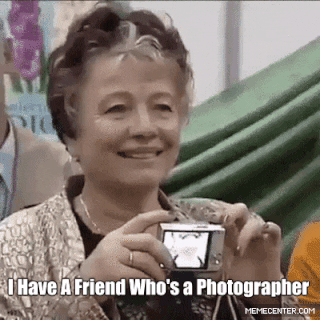 Every website needs images. Stock images are an integral part of the user experience on any website. Unless your website surrounds photography or illustrations, finding great stock images can be time-consuming. You need as many stock images to populate your site as possible. Therefore, a website builder that includes a stock image gallery can make this process much easier for you. You'll have stock images right there ready to be chosen and put into the appropriate places on your site.
9. A Solid Knowledge Base
As we mentioned earlier a web builder with an easy learning curve is the better option. However, while it may have an easy-to-use interface, you still want a sound knowledge base with great tutorials. Learning how to use the web builder from the beginning makes using it that much easier. Having access to helpful resources can come in handy when you hit a wall.
Choose a website builder that offers quick and easy-to-follow tutorials. This way you'll get more out of your experience using the website builder. It will also help flatten the learning curve of using the web builder.
10. Technical Support
If you run into any problems while building out your website, or worse, once it's live, you want to be sure you can reach someone fast to help. Choose a website builder platform that offers 24/7/365 technical support. If you break your site or something happens you want to know that your website builder's host has you covered. Read through reviews before picking a website builder. Look for mentions of great technical support and an excellent wealth of knowledge in the Knowledgebase.
The purpose of a website builder is to make creating and launching a website that much easier. If it doesn't make your life a piece of cake then you've gone with the wrong website builder. It's important to find a quality builder that has all the ingredients listed here and then some.
Meet the Easy Site Builder
MonsterHost offers an easy website builder that accomplishes everything on the above list and more. Have a look at how it works here. Our plans come complete with the easy site builder, web hosting, over 200 website templates, custom email accounts, and more. We are your one-stop shop when it comes to hosting and building professional websites with ease. Get started creating your website today.