Do you love sports? And not in that wishy-washy, cheer-for-whoever's-winning kind of way. We mean really love sports. Do you eat, sleep and breathe sports? Do the words "It's just a game, man" make you want to shove your foam finger right up someone's nostril? Then, it may be time to make your own sports website.
Why would anyone build a sports website?
Sure, trawling other people's websites for stats and updates is a pretty good way to spend a Saturday. But there's just something about having your own sports website – about being the one who gets to give pure, unbiased facts about how the games are going, which teams are looking good, and the best bets to make this time of year.
There's nothing quite like it. And then there's the money.
Once your site ramps up enough traffic, you can toss a few ads onto it for an easy way to make money in your sleep. And then, if you make enough money doing that, who knows? You might even be able to quit your day job and make a living from your website instead.
Why not? Hundreds of people are already doing it.
Want to build a sports website but don't know how?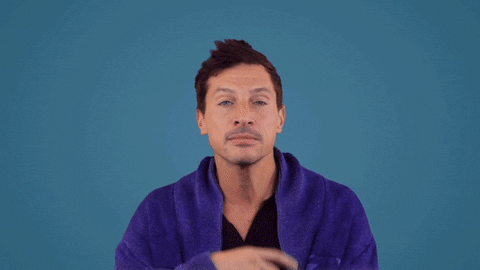 If this is you, don't worry. Nobody's born knowing how to build a sports website. Everybody who has one now has had to learn how to do it, just like you. So, we've got you. Follow these ten easy steps and you'll have your own sports website in no time!
(No coding required!)
Ten steps to building your own sports website:
1. Nail your niche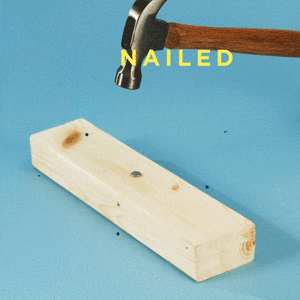 There are tons of niches in sports blogging. Will your website be about hockey, football, baseball, or curling? And then, even within those niches, there are thousands of sub-niches.
Say your niche is hockey. Are you going to post updates about hockey matches, or will you test and review hockey equipment?
You could even blog about hockey coaching techniques, the history of hockey, local up-and-coming hockey stars … the possibilities are endless.
The first step to building your website is figuring out what you want your website to be about. But if you're a passionate sports fan, you probably already know your website niche.
So, on to the next step:
2. Name your domain
You can't make a website without choosing a domain. (A domain is just the name of your website. It typically looks like this: www.superoriginaldomain.com.) This is one of the easiest parts of building a website.
All you really need to do to come up with a great domain name is have a couple of really good brainstorming sessions. (Although, sometimes, even after hours of brainstorming, the perfect domain name comes to you in the shower.)
You'll know when you've found the right domain name. It'll just sound right. Not too cheesy, not too long, not too hard to remember. Just short and catchy and perfect.
3. Get a web hosting plan
Every website on the internet is stored on a server. To get a server for your website, all you have to do is get a web hosting plan. A web hosting company owns and operates servers that you can "rent" for ridiculously cheap.
Web hosting companies offer lots of standard website services like site monitoring tools and cloud-based backup, so you don't end up losing all your hard work. But great web hosting companies will offer lots of extra website services, too.
Some of these website services are things like SEO tools that help your website rank higher in search results, SSL certificates that make it easier for new visitors to trust your website, and sitebuilders that help your website stand out from the crowd. Speaking of sitebuilder.
4. Design your website
Here's some great news: You don't need to know a thing about web design to create a gorgeous website. If you get one of our web hosting plans, you can choose to get it with a sitebuilder that has hundreds of sports templates for you to choose from.
Don't think this means your website will end up looking like everybody else's, either.
We make it easy to tweak our templates and shift things around until they look exactly the way you want. You can add your team's colours, change the font, add your own pictures and videos, and let your creativity loose.
5. Choose your sources
When your website looks the way you want it to, you'll need to fill it with content. But before you can do that, you need to know where you'll get your information. You'll need information that's appealing, arresting, and accurate.
This is where you dust off the research skills you learned in high school. You'll need to probe the internet, the library, and anywhere else you can get riveting, reliable information.
That'll be a great help when it's time for the next step:
 6. Create your content
This is the step where you actually write the content you'll put on your website. If you prefer to do everything yourself, you can dedicate a bit of time to content creation every week. (Don't feel pressured to write too much content at once, though; you don't want to get overwhelmed. You only need about three strong pieces in the beginning.)
If you want to free up your time a bit, you don't even have to make the content yourself. You can just hire someone to do it for you.
7. Add your widgets
Widgets are these little apps you can embed into your website to enhance it. Some of the most common ones are Twitter widgets (these display your twitter handle and about five of your most recent tweets), calendar widgets that let your visitors know about upcoming events, and mailing list widgets that let people join your mailing list.
You don't need to add widgets if you don't want to, but you really should get some if you can; they add that bit of something extra to your website.
8. Monetize your site
If you want to turn your website into cash, you can register with affiliate networks. These networks give you unique links that you can add to your website. When a visitor clicks those links and makes a purchase, you earn commission.
All you need to do is add the links. Easy money!
9. Promote your site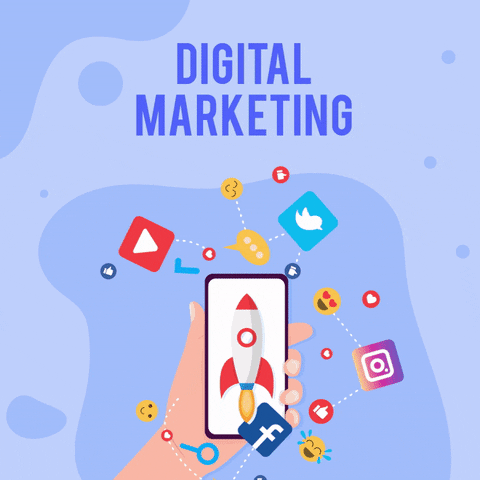 You can promote your website on social media, get your friends to promote it on their social media, and submit new content to search engines, so your site can be indexed. You can also promote your website by having other websites link to you. An easy way to do this is by guest blogging.
Just make sure you do this slowly; don't just build up lots of low-quality links. If you get too many inbound links at once, you could get banned from search engines.
If all this sounds like a bit too much work for you right now, you could even promote your website by just adding it to your email signature.
But do something to let people know your website exists.
 10. Update your site
After you've put in all this work, all you need to do is rinse and repeat. Add new content and keep things fresh, so your visitors keep coming back!
The wrap-up
It's ridiculously easy to turn your love for sports into cold, hard cash. So, get in on it before the market gets too saturated.
Start with your niche, work your way down the list, and in no time at all, you'll have your very own sports website! Get the best site builder to build your very own website with cutting-edge templates and blazing-fast hosting on yourwebsite. To learn more about our sitebuilder or to find out about special offers get in touch with our support here.